Use Financial Literacy Tests to Meet Participant Expectations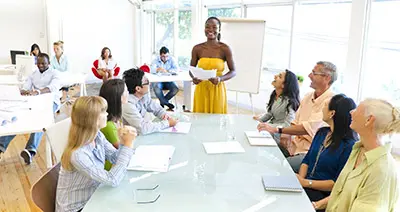 When planning a personal finance educational event, it's crucial to ensure that the event meets the unique needs of its target audience. Perhaps the single best way to do that is to go straight to the horse's mouth. In other words, involve the participants in the planning process. The National Financial Educators Council has financial literacy tests that can help during the early stages of planning, as well as after the event when you seek to measure program impact.
You probably are starting with a good idea about who you want to reach and what type of event you'd like to present. But before you even begin planning, conduct good research to test your program concept. Such research might involve a financial literacy assessment among potential attendees at the event, to point out areas where they most desire education and characterize their learning capabilities.
First, talk with your network of friends, colleagues, and community members who work with your target audience. Gather ideas about the needs of the participants and the best ways to reach them. Then reach out to the participants themselves. The NFEC can provide a sample financial literacy test that examines participant knowledge. Also conduct outreach via surveys and informal face-to-face interviews. Collecting information about what people are most motivated to learn and teaching methods they prefer will help you design a program that meets, or even exceeds, participant expectations.
Another important piece of planning is preparing a personal finance quiz that measures what participants know about money management both before and after they attend the event. If you can demonstrate that people learn key money skills, you'll be better able to build support for future initiatives. Make sure the quiz measures the same skills you're presenting in the educational materials—that is, "teach to the test."
The NFEC financial literacy tests and approach to teaching financial literacy is holistic, meaning they have fully imagined the process from start to finish. They place heavy emphasis on measurement because that's how programs meet participant expectations and promote long-term behavior change.
Share This Article