Your Personal Finance Company
There is a financial illiteracy epidemic in your community. Scalable solutions are needed to address this problem.
Until recently, if you wanted to make a real impact on the financial capabilities of your community's citizens, you've faced significant barriers. Materials needed to be created and tested, personnel needed to be located or trained and you needed experts to design the programming.
Now, new advancements offer ways for individuals and organizations to contribute to the financial literacy movement in a meaningful way. The NFEC makes it possible for organizations of all sizes to be part of a long-term solution to make positive impact on the financial lives of people in your communities, while contributing toward your own personal, business and philanthropic objectives.
Our focus is on increasing access to financial education programming and advocating for the cause. The NFEC is a personal finance company that breaks down barriers to implementing a financial education program by providing the resources and expertise that lower the cost per impact so the program can scale.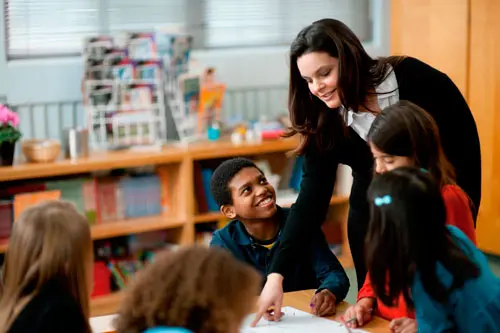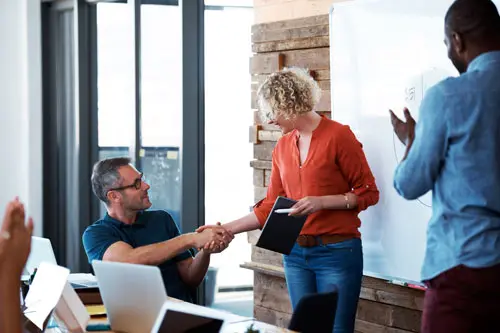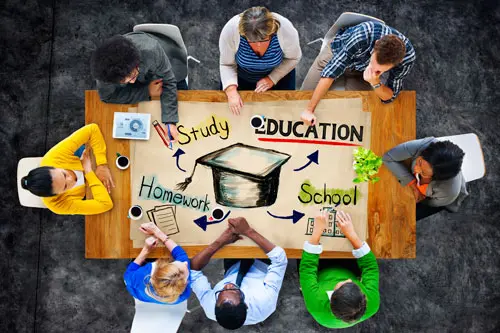 Financial Education Philosophy & Mission
The National Financial Educators Council is dedicated to creating a world where people are informed to make qualified financial decisions that improve their lives, the lives of their loved ones, and the lives of people they impact around the globe.
To accomplish this mission, the NFEC developed a financial education philosophy based on overall strategies identified through extensive research of best practices that have been reviewed by our advisory board and tested over the last decade. This proactive framework was published by the NFEC in its National Financial Capability Strategy and now guides nationwide financial literacy promotion.
Three common themes emerged that underpin national standards for promoting financial literacy: education, awareness, and sustainability. Programs that best reach people with life-changing lessons are those that spark positive changes in participants' financial behavior, raise community awareness, and maintain a sustainable business model. These factors determine the potential of financial education programming to scale and its long-term impact on a community.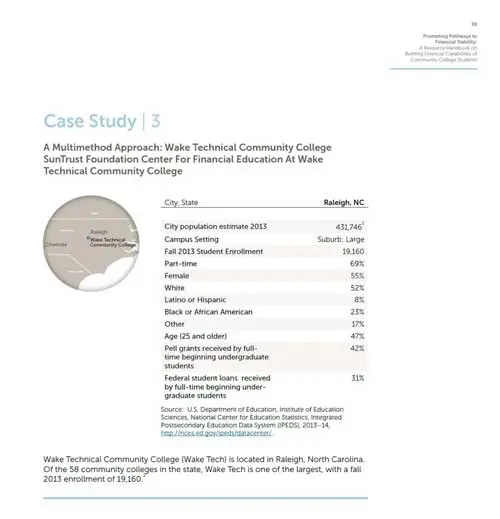 Case Study: Campaign Philosophy in Action
The SunTrust Foundation Center for Financial Education at Wake Technical Community College was launched in 2013 with a goal to raise financial literacy competencies among Wake Tech students, staff, and community members. The NFEC developed the programming, supplied all educational materials, and created the brand for the Center for Financial Education.
Combining live events, financial education-based contests, an eLearning center, interactive experiences, and a personal finance mobile app, the NFEC built an authentic, dynamic learning experience while giving students access to practical financial education programming.
To date this initiative has included more than 100 live instructional events for students, parents, faculty and staff. In addition to live instruction, promotional events and contests encourage active participation while raising awareness about the program. Online and mobile learning also contribute to the educational mix. The NFEC's proprietary eLearning platform forms the backbone of the Center's online personal finance initiative.
The campaign's focus on increasing program reach was achieved through a mixture of building new partnerships, campus-wide marketing, generating media coverage, building an online presence, word-of-mouth networking, and other collaborative efforts. Read the case study conducted by the Boston Federal Reserve that highlights our program.
Join the Movement
The National Financial Educators Council is a personal finance company dedicated to creating a world where people are informed to make qualified financial decisions that improve their lives, the lives of their loved ones, and the lives of people they impact around the globe.



Share This Article