National Financial Literacy Test Results

Average Score of 67.93% to Date

Percentage of Passing Scores to Date: 58.61%

Δ: Change in Averages from 2018: -.10%
Over 60,000 people including all 50 states have completed the NFEC Financial Literacy Test – a 30 question test designed to measures participants' ability to earn, save and grow their money. The test questions cover the ten subjects covered in the Financial Literacy Framework & Standards and were written to measure 3 key areas: motivation to learn, subject knowledge and recognition of the first step.
The NFEC's National Financial Literacy Test results have been featured in Yahoo Finance, The Hill, Business Insider, CNBC and more. The test provides measurement tools for financial educators, self-testing for those interested in their personal finance capabilities and giving the media up-to-date information about the financial literacy rates of people across the country.
View the results below and visit the Financial Literacy Testing & Survey Center to access 4 complimentary measurement tools, surveys, tests and to view results from past participants. NFEC clients can access the full Testing & Survey Center which includes over 50 online measurement tools.
Average Score of 15 to 18 Year Olds by Year
2020
Average Score
of 67.93%
2019
Average Score
of 64.94%
2018
Average Score
of 66.33%
2017
Average Score
of 62.01%
2016
Average Score
of 59.50%
2015
Average Score
of 61.10%
Average Score of 15 to 18 Year Olds by State
Average Score Segmented by All Participating Ages to Date

Top 3 Most Missed Questions:

Question 1.
If I invest $100 per month starting at age 21, and that money earns a 7% annual return, how much will I have after 70 years?
Answered Correctly:
44.27%
"More than 1.5 million dollars"
Question 2.
How can I start setting personal goals now?
Answered Correctly:
46.33%
"Daydream, think about and/or research the type of lifestyle you want to live, and write down ideas."
Question 3.
What is the safest initial step that I can take to start building my credit?
Answered Correctly:
45.89%
"Create a credit plan that includes a budget, money set aside for emergencies, and the steps you'll take to prove to the credit bureaus that you can repay money you borrow. "
Additional Financial Literacy Tests, Research, Data & Standards

The NFEC's commitment to financial literacy research helps the industry obtain empirical data and helps promote the overall financial literacy movement. Using results from financial literacy tests, demand- and supply-side surveys and, the NFEC gathers data to share with others in the financial literacy industry and with media outlets.
Visit the Financial Literacy Test Center for all results and additional testing resources.
Standards
The NFEC sets industry standards for financial educators and financial counselors that are referenced by organizations around the globe.
Research
Financial literacy research to disseminate empirical data and professional opinions to the industry.
Advocacy
Join the movement to promote financial literacy education and help support people to work toward greater financial wellness.
*The NFEC uses inferred demographic and location information to employ stratified sampling methods for survey distribution. Age, gender, and parental status of anonymous respondents are used to match them to existing government statistical census data for the specific region. Survey results are weighted by inferred gender, age, and geography to make the sample as representative as possible of the internet population.
National Media Coverage of NFEC Testing & Surveys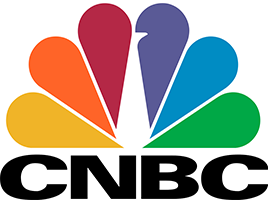 Financial literacy gaps could be costing you more than you think. Asked to put a dollar figure on how much money they have lost in their lifetime due to personal finance missteps, nearly 25 percent of consumers estimated the cost at $30,000 or more, according to a new survey from the National Financial Educators Council. (The group polled 3,006 adults in mid-March.) More than a third put their losses at $999 or less.
Respondents Losing $30,000 or more; Sample Size

Over the course of a little over three years, the National Financial Educator's Council administered a national financial literacy test to 4,916 youth between the ages of 15 and 18, from more than 40 states in the United States. The average score was 60.08 percent. In any standard "classroom" 60.08 percent would be a failing grade.
Participants from 40 States & Sample Size

A financial literacy test given by the National Financial Educator's Council found that test-takers from 15-18 years old scored an average of only 59.6%. No matter what they're learning in school, most young Americans are lost when it comes to managing their money.
National Financial Literacy Test Average Score & Sample Size

Despite their efficacy, a small portion of employers have been using pre-employment screenings. Only a quarter of job applicants said an employer checked their financial background and 5% were rejected from a job due to their financial profile, according to a survey of 1,165 U.S. workers by the National Financial Educators Council, a financial education company. [Employee Financial Wellness]
Survey Response & Sample Size

According to the results of a 2014 National Financial Educator's Council's survey, only 58 percent of America's high school students passed a basic financial literacy test. The same study found that 96 percent of respondents would have made different decisions pertaining to their higher education if they were more aware of the repayment process.
Survey Accompanying the National Financial Literacy Test Score

29 Money Lessons Every High School Graduate Should Know. A financial literacy test given by the National Financial Educator's Council found that test-takers from 15-18 years old scored an average of only 59.6%.
National Financial Literacy Test Average Score & Sample Size
You know your teens can be illogical, unreasonable, and occasionally malodorous, but isn't it at least reasonable to assume they know the basics about money? Apparently not. Surveys [National Financial Educators Council] show that teens are failing at financial literacy. And while financial institutions like PricewaterhouseCoopers are investing significant resources in changing that, the problem is persisting.

The National Financial Educators Council (NFEC) released their report from the National Financial Literacy Test and the results were depressing. The NFEC surveyed 11,000 people from all 50 states and the average score from 15- to 18-year-olds was 60.35%.
National Financial Literacy Test Average Score & Sample Size
Trade Industry Coverage of NFEC Testing & Surveys

More than 51 percent of young adults across the United States say that a high school money management class would have benefitted their lives, according to a study from the National Financial Educators Council.

Data through February 2014 from the National Financial Educators Council's (NFEC) National Financial Literacy Test, which tests youth between 15 and 18 on the areas covered within national financial literacy standards, reveals that: 115 (4.7%) participants achieved a score at or above 90%. 271 (11%) achieved a score at or above 80%. 539 (21.9%) achieved a score at or above 70%. 1,534 (62.4%) participants scored at or under 69.9%.

96% of adults agree that kids under 21 years old should be required to take a personal finance course. The National Financial Educators Council's Financial Literacy Test – the average score was 60%.(/p>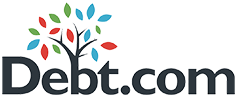 While you may think this is an unlikely scenario, a recent survey by the National Financial Educators Council shows this is sadly a trend. It found that more than five percent of job hunters have been turned down from a position because of their financial situation.

The National Financial Educators Council found 19-24 year olds have low financial literacy. Fifty-one percent believe a personal finance class in high school would have helped them prepare for life. Whether there is a formal class or not, parents can help children understand that bills, budgets and payments recur every month—and the money has to come from somewhere.

"…the National Financial Educators Council (NFEC) have used surveys to collect information related to the level of understanding on financial topics. Surveys provide for anonymity as well as consistency as each respondent receives the same questions. Surveys allow for the acquisition of specific measurable data and comparison of that data across target populations. The results of a well-designed survey clearly answer a specific question. Surveys that answer the same question over a period of time also create opportunity to measure effectiveness of education.
Local News Coverage of NFEC Financial Literacy Tests & Surveys
AL.Com
A recent survey asked 1,100 young men and women ages 18 to 24 what high school courses would have benefited their lives most. Just over half – 51.4 percent – answered they think learning more about how to manage money would be more valuable to them than any of the other choices. The survey was co-sponsored by the National Financial Educators Council (NFEC), DreamCatcher Wealth Management, and The Minerva Foundation.
Fox 13
Surveys conducted by the National Financial Educators Council fond teaching money management in school has a big impact on students' attitudes towards money and their budgeting behaviors later in life. And a new Bank of America USA Today survey shows just 30-percent of respondents thought their high school education did a good job teaching good financial habits.
Washington's Top News
The National Financial Educators Council recently surveyed adults 35 to 54 years old about their experience in the hiring process. Among the 1,200 people who responded to the nationwide poll, 5.2 percent said they had been turned down for a job because of their financial profile. When asked if their employer ever conducted a credit of financial background check as a condition of being hired or getting a promotion, 26.3 percent said yes.
Of the 1,101 young adults from across the U.S. who answered the poll, the majority (51.4%) chose "money management" as the high school-level course they thought would be most beneficial to their personal lives. This research was sponsored by the collaborative efforts of the NFEC, DreamCatcher Wealth Management, and The Minerva Foundation for Financial Literacy.
What can a national financial literacy test tell us? A lot. It will compare the efficacy of your program to those nationwide. This will help reveal where your program might need help. Positive test results can be used to advance the agendas of the program and of the students. Program officials use them to expand and grow the program. Students use certificates of completion on their resumes and educational applications. That's why the NFEC offers complementary testing. Just choose your subject matter, take the test and you'll get your personal financial literacy test results quickly in an email so you can review it while it's still fresh in your mind.
Assessing Financial Literacy Test Results
We measure five main aspects of financial literacy programs. Of course, we test students' financial knowledge, but we don't stop there. We also gauge their attitudes and behaviors toward money. If a person has a negative association with money, they'll have a bad attitude about it. This might lead to bad money behavior. These aspects of a person can easily nullify all book knowledge. Our curriculum gets students to design financial systems specifically for their own lives. Then comes actual implementation, which we also measure. Overall success of the program is decided by improvement of students' financial situations.
Make Sure the Course Timeline Keeps Pace with the Level of Understanding
National financial literacy test results give us a wealth of actionable information. For example, if a program moves along too quickly, students will get lost, feel frustrated and want to give up. To stay interested, students must attain a certain level of understanding before moving on to the next level. That's why we measure students' understanding based on Bloom's Taxonomy of Knowledge and Webb's Depth of Knowledge. The ability to analyze and think strategically about a subject cannot be attained before students are comfortable with the skills and concepts, and how to apply them to the real world.
First, talk with your network of friends, colleagues, and community members who work with your target audience. Gather ideas about the needs of the participants and the best ways to reach them. Then reach out to the participants themselves. The NFEC can provide a sample financial literacy test that examines participant knowledge. Also conduct outreach via surveys and informal face-to-face interviews. Collecting information about what people are most motivated to learn and teaching methods they prefer will help you design a program that meets, or even exceeds, participant expectations.
Another important piece of planning is preparing a personal finance quiz that measures what participants know about money management both before and after they attend the event. If you can demonstrate that people learn key money skills, you'll be better able to build support for future initiatives. Make sure the quiz measures the same skills you're presenting in the educational materials—that is, "teach to the test."
The NFEC financial literacy tests and approach to teaching financial literacy is holistic, meaning they have fully imagined the process from start to finish. They place heavy emphasis on measurement because that's how programs meet participant expectations and promote long-term behavior change.
Industry Experts Guide Development of National Financial Literacy Test
The National Financial Educators Council has become widely recognized over the past ten years as a leader in the financial literacy education space. They have a full range of curriculum, resources, services, and products aimed at improving the lives of a global audience by giving people crucial money management skills. One such resource is the NFEC's national financial literacy test—a measure that helps assure that participants achieve lifelong benefits from learning about money.
All the NFEC resources and materials are guided by its Curriculum Advisory Board. This board is comprised of top-notch expert members such as financial advisors, bank auditors, award-winning educators, realtors and mortgage professionals, university professors, attorneys, and debt experts. Several Advisory Board members have published books in the field of personal finance education. The financial literacy assessment tools this board has developed arm organizations with empirically based evaluative capabilities guaranteed to accurately measure impact on participants' lives.
Why does the NFEC consult an expert board to develop the National Financial Literacy Test and other materials? Such collaboration helps make sure that participants can address their financial issues proactively. The advisory board members have first-hand knowledge of the common money pitfalls into which so many Americans fall. They are experts in debt consolidation, dealing with foreclosure, and retirement planning. Thus the money management quiz they helped write addresses people's practical capabilities to deal with real-world personal finance situations.
The NFEC believes deeply in collaboration, and consultation with an expert team like the Curriculum Advisory Board illustrates that belief. The board works with the NFEC to create materials that truly help people to deal with money problems proactively, even before they occur. These key strategies for developing top-of-the-line materials for teaching financial literacy demonstrates the organization's commitment to building positive partnerships and strategic relations to improve people's lives over the long-term.