Financial Literacy Test & Survey Center
The NFEC's Financial Literacy Test Center provides complimentary tests and testing results. Organizations and individuals are welcome to use this online evaluation material for pre-and post-testing, self-assessment, and/or to gain a better understanding about various financial literacy topics. The Center was developed with three objectives: providing resources for financial educators, offering tools for people interested in improving their financial knowledge, and giving the media up-to-date information about the current state of financial education. The data gathered using these resources will be used to help adapt NFEC programs to accommodate different learner needs.
The NFEC's financial literacy test results have been featured in Huffington Post, The Hill, Yahoo Finance, Business Insider, MarketWatch, Forbes, CNBC and many major media outlets. More than 50,000 people from all 50 states participated in our financial literacy test and surveys.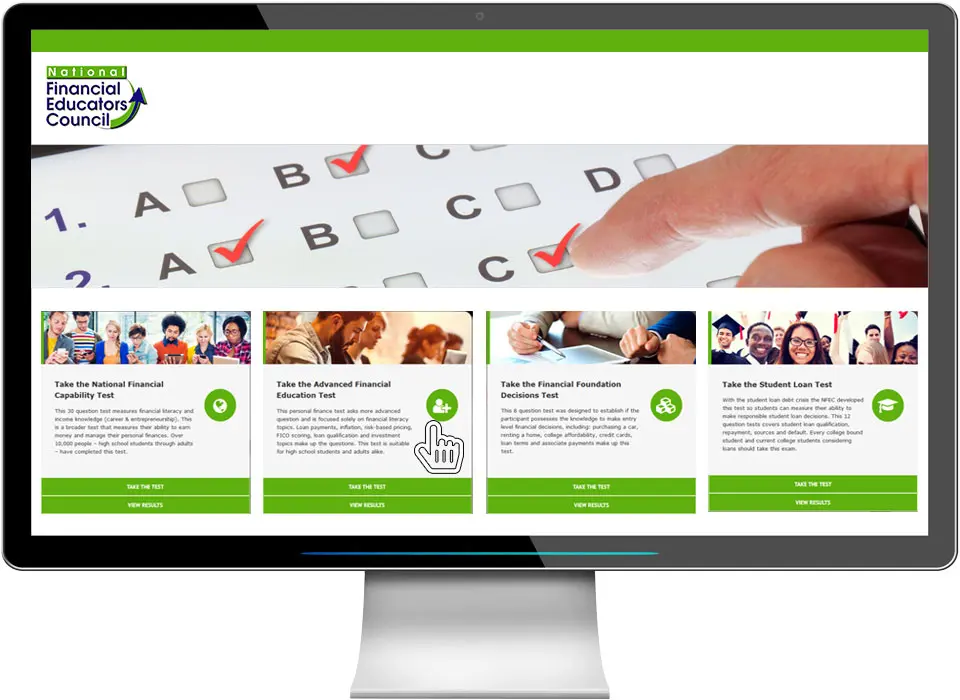 Select & Take the Test
Select Test to Participate In – All Complimentary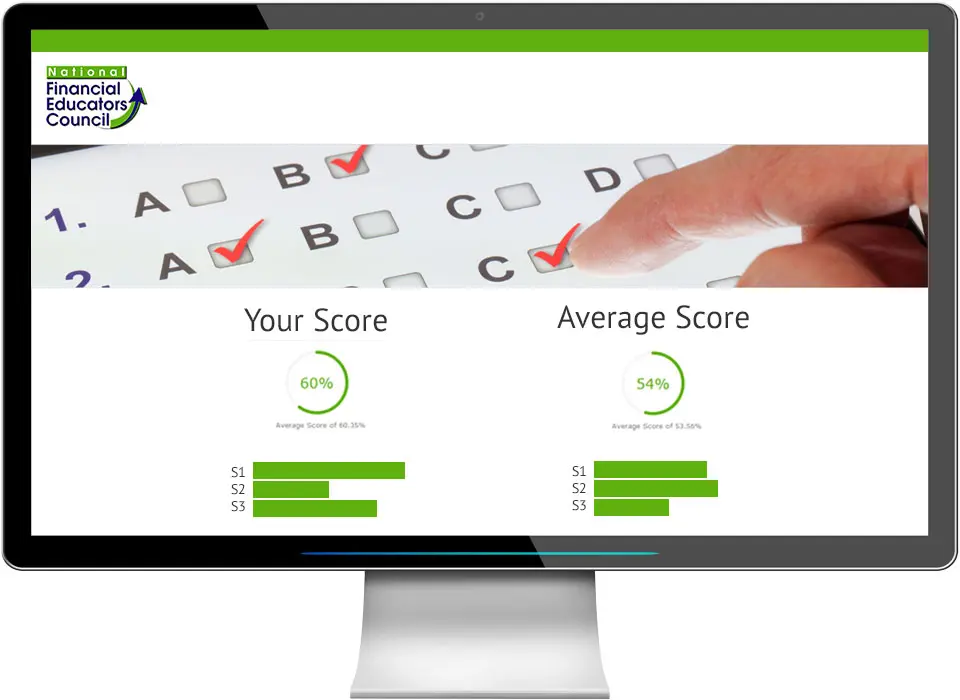 Receive Results
Receive Immediate Results & Compare with Others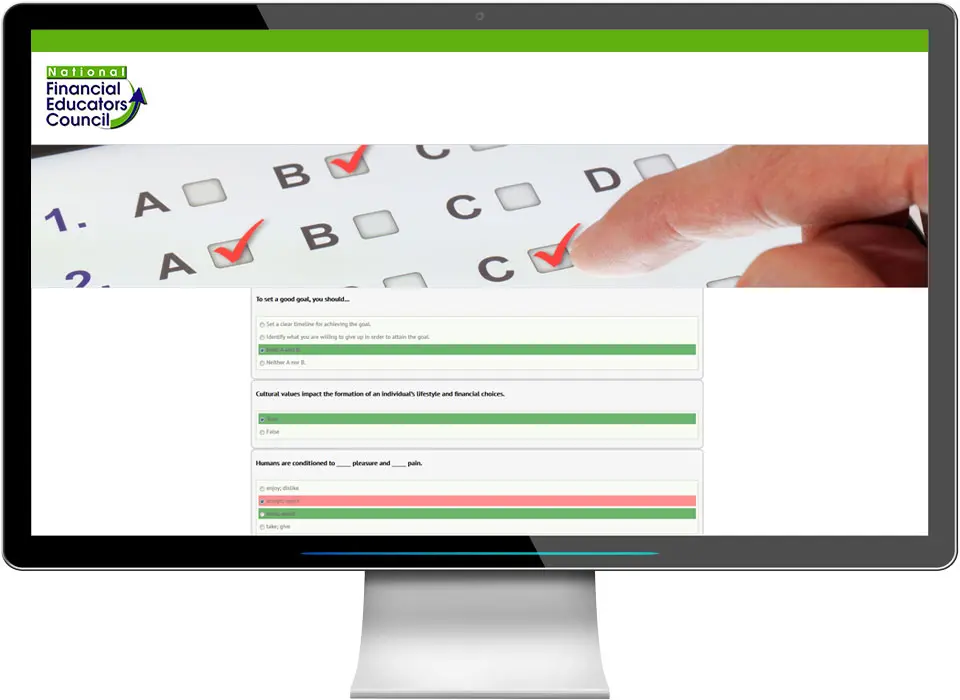 View & Learn
View the Questions, Correct Answers & Learn
Educators & Course Facilitators:
Each student will receive results to them after they complete the test. To receive student results have them forward you their email.
Select Your Test




*Tests and surveys provided may be used only on the NFEC website. Printing the tests or surveys is prohibited. Commercial use, sale, or any other use that violates the terms and conditions and copyright is prohibited. Read complete terms and conditions of use.
Average Score Segmented by Ages to Date
Over 53,000 people from all 50 states have completed the National Financial Literacy Test – a 30 question test designed to measures participants' ability to earn, save and grow their money. The test questions cover the ten subjects covered in the Financial Literacy Framework & Standards and were written to measure 3 key areas: motivation to learn, subject knowledge and recognition of the first step. Although the national financial literacy test was specifically designed for 15 to 18 year olds, people of all ages have taken part in this assessment. See how they did below:
Average Score Segmented by All Participating Ages to Date

Featured Testing Report:
Segmentation by Questions – All Respondents
The NFECs financial education test measures each of the ten areas covered within the financial literacy standards These topics include: Financial Psychology, Credit & Debt, Accounts & Budgeting, Skill Growth, Income, Business Relations, Long-Term Planning, Risk Management, Investments and Social Enterprise.
The NFECs National Financial Literacy Test measures each of the aforementioned subjects and breaks the test down into three distinct areas that impact ones financial capability.
Motivation to Learn Results
(10 Questions)
Average Score
Sample Question & Results:
How can understanding risk management topics help me in everyday life?
Percent Answered Correctly:
60%
Subject Knowledge Results
(10 Questions)
Average Score
Sample Question & Results:
From the following list, choose the two best suggestions for building and maintaining a good credit rating.
Percent Answered Correctly:
85%