Financial Literacy Research, Statistics & Resources
The NFEC's commitment to financial literacy research and gaining deeper understanding of personal finance topics helps the industry obtain empirical data and professional opinions about the subject matter. Using demand- and supply-side surveys, research, and think tanks, the NFEC gathers data and illuminates best practices to share with others in the financial literacy industry.
The objective of the data gathered by the NFEC is to share best practices with the financial education industry, keep media outlets informed of the latest information and to help individuals improve their financial capabilities.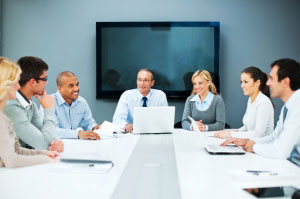 The NFEC's report presents overall strategies identified by 43 agencies to guide nationwide financial literacy promotion..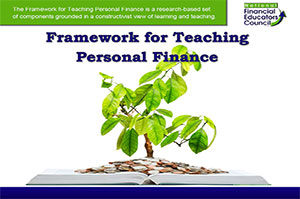 Review the only national standards for financial educators – educator benchmarks.
Click here to access complimentary testing and surveys. Participate or view the results.
Big ideas and content standards designed to encourage the highest participant achievement.
Would college-bound students make different financial decisions with financial education?
Get the results from the NFEC's latest research and studies on personal finance.
Average test results for all ages groups tested for the National Financial Capability Test
View the result of over 8,000 people that participated in the National Financial Capability Test.
National Financial Literacy Test Results
The NFEC's National Financial Literacy Test measures the areas covered within national financial literacy standards and breaks down the results into three distinct key areas that have an impact on one's financial capability: Motivation to Learn, Subject Knowledge, and Recognition of the First Step.
There were 2459 youth between 15 and 18 years old who participated in this national financial literacy test between January 3rd 2012 and February 21st 2014. Youth from over 40 states completed the exam and the average score was 59.6%.
Of the 2450 participants: 115 (4.7%) participants achieved a score at or above 90%, 271 (11.0%) participants achieved a score at or above 80%, 539 (21.9%) participants achieving a score at or above 70%.  The remaining 1534 (62.4%) participants scoring at or under 69.9%.
View the Yahoo Finance and CNBC articles that featured the NFEC financial literacy test.
Youth Financial Literacy Test
Updated to Include 2014 Results
Who's Responsible for Teaching Kids About Money?
In an online financial literacy poll conducted by the NFEC, 622 participants responded to the online survey question: "Who do you feel has the primary responsibility to teach children about money before they leave home?" The results:
Community Organizations
5
Youth's Responsibility
12
Teaching Personal Finance Research
The NFEC research into the best practices of teaching personal finance is compiled in the Certified Financial Education Instructor program. One of the NFEC's lead instructors, Gary Jaeckel, has collaborated with academics who have specialized knowledge in instructional strategies and compiled numerous scholarly articles and research.
Its focus is on the methods and pedagogies of teaching financial literacy rather than the content associated with personal finances. Its goal is to permit the reader to teach financially sustainable behavior to our secondary education students.  The 250 page report covers various teaching methods and how they can be used to by teachers when teaching personal finance. Some of the areas covered included: Multiple Intelligence (principally Howard Gardiner's theories), Vocabulary (Bob Marzano's methods), Visual Tools (David Hyerle), Games Based Learning (Jack Naglieri), Online ( US Department of Education), Mathematics of Money (Joseph Ganem), Blinkers (Brazil's ENEF).
To have "financial capability" means two parts: (1) content knowledge—this is the literacy part—as well as (2) the intent and ability to change financial behavior. Financial literacy does not mean that an individual or a household has the capability to alter their practices, like taking out a payday loan. That is why more and more educators are beginning to use the phrase "financial capability" ratherthan "financial literacy." Without capabilities, a financially literate populace may not increasesavings and investment or reduce debt and risky behavior.

Written Statement of Deborah M. Figart, Ph.D., submitted to New Jersey College and Career Readiness Task Force Hearing, December 15, 2011
College Debt & Financial Education Survey
Do you feel that college-bound students would make different student loan decisions if they received a financial education that helped them understand their repayment terms before committing to a loan?
[/fusion_builder_column]
See full results below:
The National Financial Educators Council, in collaboration with Ed Hathman, PhD, gathered results from individuals who participated in an online survey.  The total number of survey responses received (including partial responses) was 452 from respondents made up of 97 (22%) educators or employees of an educational institution, 94 (21%) financial professional / employee of a financial organization,  63 (14%) employee of a nonprofit organization, 117 (26%) students and 78 (17%) that answered 'other' when describing their profession.
Survey responses were collected between November 21st, 2012 and August 14th, 2013.  The sample was taken from visitors to the website www.FinancialEducatorsCouncil.org; visiting the site was the only inclusion criterion.   Participants resided in 35 states across the United States.  Two (2) respondents came from Puerto Rico and one (1) response came from the US Virgin Islands.
The results demonstrated that 243 (54%) of the respondents were parents while 205 (46%) answered 'no' to the question 'are you a parent'.  Participants identified their political leanings as:  25 (6%) Libertarian, 160 (36%) Democrat, 102 (23%) Republican, 110 (24%) Independent and 52 (12%) as Other.
The survey was designed by Dr. Hathman – an expert in survey design and statistical analysis who is credited with pioneering online data collection. His company, Survey Design and Analysis, also led the NFEC's team on an international financial education campaign which involved more than 1,000 face-to-face interviews.
Before committing to federally-backed student loan debt, do you believe that kids under 21 years old should take a personal finance course that teaches basic personal finance topics like budgeting, credit, debt management, loan terms, and long-term financial planning?
Some students do not understand the financial ramifications of taking out a student loan. How big do you think this problem is?
Over half of U.S. states have introduced legislation to address the financial exploitation of the elderly and other vulnerable adults. Do you think financially uneducated kids under age 21 should have similar legislation to protect them from exploitation?
Would you have a more favorable opinion of schools (elementary/middle schools, high schools, and colleges) that offered comprehensive financial literacy programs?
A lender asked students under 21 years old to complete a financial education course to help them understand repayment terms before they commit to a student loan. Would you consider that responsible lending?
Assuming that all other factors are equal, would you be more inclined to choose a financial institution or financial professional (credit union, financial advisor, bank, insurance representative, realtor, etc.) that offered independent financial education to its members or clients?
The student loan debt industry shares many similarities with the subprime mortgage crisis before the bubble burst. In 2007, the subprime mortgage debt was an estimated $1.3 trillion with about a 16% delinquency rate. In 2012, the student loan debt totals more than $1 trillion with a 13% three-year delinquency rate. How concerned are you that this student loan issue will have negative effect on the national economy?
Neither Concerned or Unconcerned
9
Pew research Center has found that over 19% of U.S. households have college debt. Do you think this debt has a negative impact on America's economy?
Since federal student lenders do not evaluate students' ability to pay back the debt, do you feel that asking financially illiterate youth under 21 years old to commit to federally- backed student loan debt is unethical?
U.S. Department of Education calculated that the cost of attending public school increased by 6.5% each year over the last decade. If that trend continues, by 2030 the total cost for a four-year degree from a public school will be over $200,000 and over $400,000 from a private institution. When do you think families should start saving for college?
When their child is born
81
When their child starts grade school
7
When their child starts middle school
1
When their child starts high school
1
Parents should not pay for their child's college
4
Share This Article