Financial Literacy Statistics, Data and Results
The NFEC's provides financial literacy statistics, empirical data and professional opinions on topics centered on financial literacy. Using polls, surveys, research, and think tanks, the NFEC gathers data and an open source model to share the results with the industry and general public.
The goal is to share the latest information and best practices with the financial education industry, provide those in the media the latest information and to support the development of financial literacy programming. Visit the Financial Literacy Test & Survey Center for the most recent data and live results.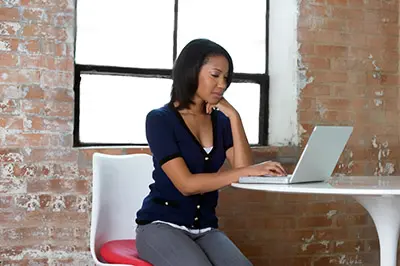 Survey – What high school course would benefit you the most in the real world? Over 1,100 recent graduates responded in favor of personal finance.
Average test results for all ages groups tested for the National Financial Capability Test

View the results from over 17,000 participants and test your Financial IQ.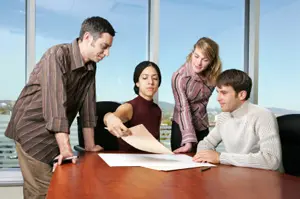 Over 4% turned down for job or promotion due to their financial background in NFEC survey of 2,403 people across US.
Click on the links below to display additional information on your topic(s) of interest:
Evaluating Financial Literacy Statistics
Erin Mitchell, Student intern for the National Financial Educators Council
Looking at the financial education statistics it is obvious to me that a lot of people are suffering due to financial illiteracy. The financial literacy statistics clearly show a lack of even the most basic knowledge. Many people wonder why so many are suffering from money problems.
Financial literacy test results are a crystal ball into the future. Seeing that the majority of college students don't understand the importance of paying bills on time is a financial literacy statistic that says to me that a lot of those students will have credit problems. Seeing the financial education statistic that states that most do not have a set savings plan shows me that there will probably be a lot of people not able to retire.
I think it's obvious, that, unless we change these negative financial literacy statistics into positive financial education statistics that many people will still suffer from money problems.
Although not an education expert, if money issues are causing people this much trouble – shouldn't they teach this somewhere? The vast majority of all the financial literacy statistics point to the lack of a financial education as the primary cause of many of the problems. Shouldn't we address that instead of billions and trillions into the results of lacking a financial education?
The financial education statistics and trends all lead us to one conclusion. That a practical financial education will take those financial literacy statistics and turn them into something we can all be proud of. How much would it help if we took the 50% of people who have less than $50k saved for retirement, and we could reduce that to 25%? That change in that financial literacy statistic alone would improve the strength of this country and the world.
As I watched an economist on CNBC discuss leading indicators, I thought how financial literacy survey results can be leading indicators to the future economic strength of individuals, communities, organizations and even the country and world.
First let me address the individuals. The statistics from the American Dream Project that shows only 40% of people that will never gain a net worth in excess of $10,000 has some real consequences for that person. With the elimination of social security and pensions this means to the 40% that they will either work their entire life, be supported by family or live off public assistance. In any case, they will struggle with their finances.
That financial literacy statistic will affect the community and company they are with. As money is a leading cause of stress and unhealthy coping behaviors the company they are working with will likely have a less productive workforce. If the company had a workplace financial education program some of the issues may be mitigated; however, if not that company will likely lose productivity from this employee. Looking at the community the likelihood of this person needing public assistance greatly increases. If that person needs public assistance where does that money come from?
Taking this financial literacy statistics out further and you can see how it impacts the country and world as a whole. The US is a consumption-based economy and if people cannot afford to purchase those items that they used to, you can see this financial literacy statistic will reduce the country's GDP. With the global economy we are a part of today, this financial education statistic goes even further to show how the world will be impacted by the lack of personal financial education.
It is critical that we all begin working to improve the financial literacy statistics and empower people with a financial education. Making members of our community financially knowledgeable will improve the world as a whole.
Share This Article