Financial Education Solutions for Those Seeking to Empower Individuals & Communities
Now organizations of all sizes can contribute in a meaningful way to encourage financial education. Financial illiteracy contributes to a wide range of problems people face today – those championing the financial literacy movement are needed as advocates for their communities.
From single solutions to comprehensive financial education campaigns, the NFEC provides services and resources that promote financial literacy. Our solutions support your financial education initiative by providing expert guidance and proven resources, and by reducing the investment needed to establish a successful, sustainable financial literacy program.
Just Starting Out?
Below are the most common starting points.
Existing Programs

For those seeking to expand their initiatives.

Managed Campaigns

For those seeking NFEC management.

The financial literacy movement needs all levels of stakeholders to become involved. The NFEC supports the growth and expansion of your program.
Receive a Customized Financial Education Solution Report
Complete the short survey below to gain immediate access to your custom financial literacy presentation.
Featured Educator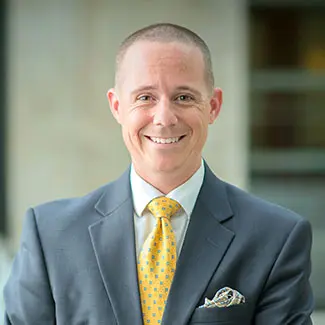 Featured Organization
Advocacy Tips
Volunteer to Teach a Class

Volunteer to support a local school or nonprofit expand their programming reach by teaching a class in your community.
Talk to Kids About Money

Regardless whether you have kids of your own, find excuses to talk with kids about money.
Social Media

Follow leaders in the financial education space on social media and extend your impact by dedicating time to share information on a regular basis.
Improve Your Financial Situation

As a financial literacy advocate, you should consistently take steps to improve your knowledge and actively seek ways to improve your financial situation.
Participate in Events & Promotions

Support the goals of various financial education promotions like Financial Literacy Month and National Financial Educators Day.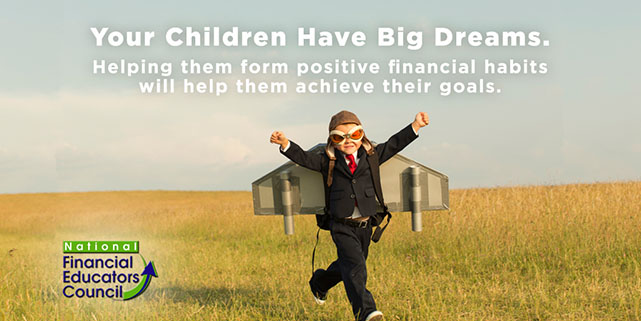 Socialize With Us on Our Pages
NFEC Mission
The National Financial Educators Council is a personal finance company dedicated to creating a world where people are informed to make qualified financial decisions that improve their lives, the lives of their loved ones, and the lives of people they impact around the globe.
As a financial literacy resource provider, the NFEC has developed more than 80 financial literacy assets designed to provide practical education, raise awareness, and help ensure maximum program impact well into the future.
As a financial literacy advocate and thought leader, the NFEC delivers data and promotional opportunities that further the financial education industry. This approach to promoting financial literacy engages the whole community in the financial education process to present a far-reaching, appealing, sustainable program.
Financial Education Leads to Financial Literacy
The stock market may be going up; however the financial wellness of citizens across the country continues to decline. The continuing global economic crisis is impacting lives and the average person still face epic financial struggles. In today's age, the need for financial education has never been higher.
The National Financial Educators Council (NFEC) is committed to addressing the issues associated with financial illiteracy. The NFEC offers a broad range of financial education programs, services, and personal finance resources available to address this need and bring the financial literacy message to communities around the globe. The National Financial Educators Council is an independent company with social enterprise business model. The NFEC's team has designed and/or reviewed more than a thousand financial literacy programs and developed best practices for teaching personal finance.
The NFEC's focus on financial education, awareness, and sustainability help organizations develop successful money management programming. Through independent and unbiased financial education resources, programs and training people are empowered with personal finance lessons that can change lives. The NFEC's holistic approach to teaching financial literacy not only empowers, it also builds global awareness about the financial education movement.
The money management certification and school financial literacy curriculum form just a portion of the vast array of financial education services, programs and resources the NFEC developed – over 80 financial literacy assets in total. To accomplish their mission of providing the masses access to personal finance resources, the NFEC has turnkey financial education campaigns to meet the needs of a wide range of organizations. All ages are served – from PK to adult financial education. (Read more and learn the answer to the question – what is financial literacy)
The entire financial literacy curriculum offered has been reviewed the NFEC Curriculum Advisory Board formed of personal finance educators, professionals, and other experts. The Advisory Board ensure that the financial education lesson plans are engaging, effective and evidence-based. Hands-on activities and age-appropriate games ensure that the participants retain the personal finance skills that can benefit them throughout life.
For the NFEC, measuring success is another key component the financial literacy programs. Surveys, pre- and post-tests, indicate the impact of the personal finance initiative. Garnering empirical evidence that these money management lessons really work attracts funding, media coverage, and community awareness – in turn these benefits help to build a lasting, sustainable financial literacy program that continues to serve the community in the long-term.
NFEC financial literacy curriculum and campaigns are proven effective and have been aligned with educational standards. The materials use fun personal finance games and practical financial education activities that bridge the gap between theory-based education and real-life application. Organizations are able to leverage the NFEC's financial education courses and other resources to build comprehensive financial literacy campaigns that have a measureable impact on the whole community.
The National Financial Educators Council's team is made up of people with a passion for helping others. They have demonstrated their dedication to improving the financial capabilities of those they serve and promote the need for personal finance education. Their efforts continue well past Financial Literacy Month and they are working year round to deliver financial education where it is needed most. The NFEC welcomes those with a shared vision to work with our organization – whether you desire to teach a personal finance class or launch a full-scale financial literacy campaign – the NFEC provides turnkey solutions.
Those who desire to gain the credibility and knowledge to start teaching financial literacy, the National Financial Educators Council offers highly-respected financial educator certification program. The CFEI program has recently been expanded to include a comprehensive research guide that covers the global best practices for teaching personal finance. The Certified Financial Education Instructor course prepares graduates to present the financial literacy curriculum effectively and with confidence. Graduates of the CFEI coursework are eligible to become a member of the NFEC's Personal Finance Speakers Association (PFSA) – the first national speakers' bureau dedicated to financial literacy topics. The PFSA provides personal financial literacy educators a way to connect with organizations and fulfill their speaking needs.
Holistic Approach to Financial Education Ensures Success
The NFEC is a financial education resource provider that supports organizations seeking to share practical money management lessons with their communities. These solutions reduce the time, cost, and personnel required to establish an effective financial education program.
The NFEC offers comprehensive financial education material and training, including over 80 personal finance assets that are available to organizations and individuals. You will find complete turnkey solutions for your financial literacy programming needs.
Education, Awareness, and Sustainability—these three components form the cornerstones of a successful financial education program, says the National Financial Educators Council (NFEC). The NFEC is an independent, financial education services company dedicated to the promotion of unbiased financial education resources. They have adopted a holistic approach to teaching personal finance wellness. This approach not only empowers people with money management lessons that can change their lives. It also builds global awareness about the financial literacy movement and initiatives that become sustainable over time.
Education: The NFEC is a 100% independent educational organization. The materials they have created focus solely on improving the financial capabilities of individuals and communities. That is, the NFEC curriculum, lesson plans, and/or speakers never serve as commercial tools to sell products or services. All their resources are based on the latest research and best practices for financial education.
The NFEC has chosen a social enterprise business model. Thus they make their financial education resources available complimentary to a wide range of audiences including individuals, teachers, schools, colleges, financial professionals, and non-profits. These financial literacy resources have been created with one goal in mind: to improve financial capabilities. From preschool kids to mature adults, classes and curriculum are available for participants at any life stage.
All the courses that make up the NFEC curriculum programs are practical in nature. While participants learn about personal finance, they also rehearse important skills they can apply to real-world situations. People from all demographics feel empowered and entertained by the fun games and activities these classes employ. Participants in the NFEC's financial education courses have reported feeling much more competent to manage their own money.
All the financial education assets the NFEC promotes were developed in collaboration with a Curriculum Advisory Board comprised of respected financial literacy experts, educators, and financial professionals. The NFEC's extensive resources include curriculum, lesson plans, speakers, a certification program, consultation services, and technical assistance to obtain grants and other funding.
Awareness: No program can achieve success if no one knows about it. That's why the NFEC's business plan demonstrates a commitment to raising awareness about the financial literacy movement. Promotion and advocacy form important pieces of all NFEC initiatives. The targeted individuals and communities become involved in the financial education process, maximizing program reach and impact.
When schools and other community groups enter into partnership with the NFEC, they gain access to high-profile media messaging and celebrity endorsements that allow them to reach and influence more people.
A further channel through which to spread the financial literacy education message can be found in the NFEC's Personal Finance Speakers Association. This group is the first money management speakers' bureau to be founded at the national level in the U.S. This speakers' association provides trained, motivational personal finance speakers to speak at events all around the world – from financial education for children events to keynote presentations for those in the financial literacy industry.
Sustainability: Another NFEC prime objective is to ensure that its campaigns are sustained in communities over time. One of the best ways to build sustainability is making sure the financial education resources continue to be cutting-edge and effective.
Collaboration supports sustainability as well. By aligning financial literacy programs with the objectives of school and college clients, non-profit groups, sponsors, and other partners, the NFEC secures long-term support to give financial education lasting power.
Behind every successful financial education campaign stands a talented, committed team. The NFEC team is made up of people with a passion for helping others. Their dedication to improving financial capabilities while raising awareness about the widespread need for money management education has earned public commendation and media recognition. The NFEC offers multiple modes for individuals and organizations alike to get involved in spreading the financial literacy message. Whether you are inspired to teach classes designed to provide financial education for kids, receive certification, or launch a full-scale campaign, the NFEC has a financial education solution that's been proven to work.
The NFEC provides financial education services and promotions. From financial literacy month events and personal finance for kids programming to financial literacy tests and financial literacy grants – the NFEC is a resource provider with over 80 educational and promotional to serve you.
Share This Article