Certified Financial Educators Present Full Range of Topics
When you book Financial Educators through the NFEC Speakers Association, you choose from among expert financial educators, industry professionals, celebrities, and advocates with proven ability to present the full range of personal finance concepts – from basic to advanced. All Speakers Association members are NFEC Certified Financial Education Instructors. You will be given a direct point of contact to connect with your selected speaker, who will bring quality materials and handouts to the event. The presentations delivered are completely educational, with no sales pitches or marketing promotions.
Financial Educators for Top-quality Events
Highly Qualified Educators

NFEC Certified & Approved
Peace of Mind

Systemized Speaker Processes, Live Updates
Quality Educational Materials

Aligned with Your Brand
Expert Consultation & Support

Direct Contact with Lead
The financial educators listed here have passed the NFEC's stringent requirements to attain certification and approval. Rest easy knowing these financial educators will adhere to proven speaker processes and give you live updates throughout planning and delivery. They will come to the event prepared and equipped with best-quality educational resources, all custom-tailored with your brand. Direct contact with a lead counselor gives you expert consultation and support as needed.
The Well-thought-out Process for Financial Educators
Your choice of a personal finance speaker will be accompanied by the services of an experienced campaign director, who will be your direct point of contact and manage all campaign aspects toward reaching your objectives. Directors assume responsibility to coordinate communications, promotions, and connections with sponsors; they also brief the speaker so the presentation will be tailored to match your desired outcomes.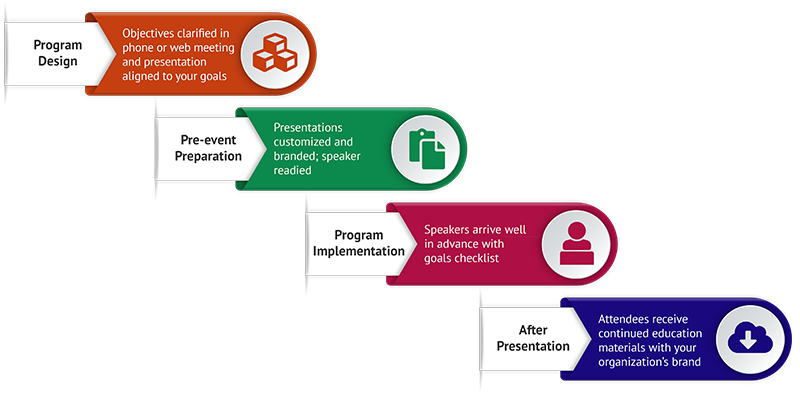 Stringent Criteria Met by Qualified Financial Educators
Qualified Financial Educators are those who meet the standards posed in the Framework for Teaching Personal Finance, developed by the NFEC along with the Danielson Group (a leading developer of educator standards). Every financial education instructor and personal finance expert the NFEC certifies has proven his or her ability to meet these stringent criteria for personal finance education impact and quality.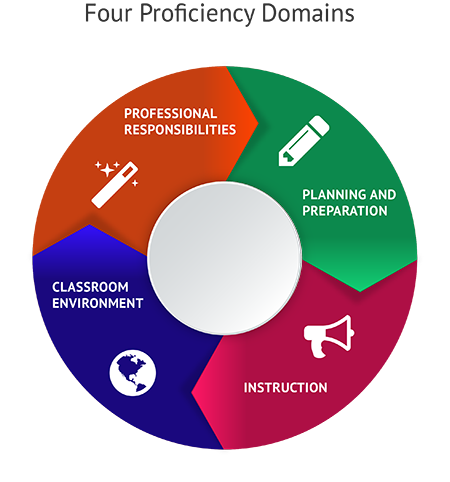 Case Study – LA County Parks & Recreation Department
The National Financial Educators Council provided speakers and custom materials for the Los Angeles County Parks and Recreation Department's program to improve youth financial capabilities. This program reached young people participating in a work experience program. The NFEC trained and prepared speakers to integrate classroom-based instruction with engaging games and activities, to entertain students while giving them crucial money management skills.
The speakers, who were trained and certified by the NFEC, arrived several hours early to the event and were fully prepared to lead lecture-style instruction, financial literacy games, and multimedia events alike.
The branded support materials created for this campaign include pre- and post-testing and surveys, conducted to demonstrate program impact. The students took quizzes which indicated positive results, showing that participant knowledge of personal finance topics had improved through attending the program. In post-program evaluations, most students indicated that they believed the lessons they learned would have positive impact on their future lives.
NFEC Certified Financial Educators Take Place among World's Finest
Financial literacy has become a hot topic among parents, employers, and schools. Groups all over the country are beginning to realize that, in today's economy, personal finance training is one of the best ways to promote citizen well-being. And with this awareness comes the need for certified and qualified financial educators to give effective presentations.
Now the National Financial Educators Council (NFEC) has created the Personal Finance Speakers Association (PFSA)—the first national bureau of finance speakers—which features advocates specifically trained in financial literacy topics. All members in this Association have completed a stringent certification course designed to give them the knowledge, credibility, and confidence to deliver dynamic presentations with maximum impact.
These trained financial education speakers come from diverse backgrounds and various levels of expertise and visibility. Thus the NFEC can provide a speaker to meet the demands of any budget. The NFEC handles booking, facilitates contract negotiations, and serves as liaison between the speaker and the organization.
Whether you're looking for a high-profile celebrity or just an affordable presenter, the NFEC has a qualified speaker to match your needs. Members of the PFSA are people with a demonstrated passion for spreading the message of financial education and improving the lives of their fellow citizens. They all have been carefully trained in interactive methods for establishing rapport, entertaining and engaging an audience.
These financial educators have gained their credentials by successfully completing the rigorous NFEC Certified Financial Education Instructor (CFEI) coursework. This professional development course is the top recognized financial educator training package in the country. Graduates of the CFEI receive continuing education credits approved by the Certified Financial Planner Board of Standards, become certified members of the PFSA, and take their place among the finest financial educators in the world.
The National Financial Educators Council regularly features the programs, promotions, and advocacy work being achieved by Certified Financial Education Instructors. The objective is to promote current CFEI graduates and members of the Personal Finance Speakers Association (PFSA) while open-sourcing ideas about how others can develop financial education initiatives in their communities.
The NFEC commends those individuals and organizations helping to propel the financial literacy movement forward. Empowering others with personal finance skill sets can make a lasting and meaningful difference in their lives. We seek to support your efforts by providing a platform to highlight your initiative.
To be considered for a NFEC spotlight you must be a CFEI graduate and write a 400- to 1000-word article about your efforts in the financial literacy space. We are seeking people of all levels in the financial education space. The main qualification we look for is passion. The other three factors we evaluate are aligned with our philosophy: education, awareness & sustainability. So if you have delivered workshops, generated some awareness and are developing a revenue model so the program can be sustained – this would be a program we want to feature.
Some topic to include in your article: 1) share your vision, motivation and goals for the program; 2) describe the program/promotion and the steps toward its development; 3) discuss the survey, pre- and post-test results; 4) outline your process to raise awareness and advocate for financial literacy; 5) share testimonials from participants and/or partners; 6) highlight how the NFEC training supported your efforts; 7) discuss your feelings about presenting financial education in your community. Include any other information you feel is important.
Read some of the other Educator Spotlight Features by visiting the Certified Financial Education Instructor Spotlight pages.
To nominate a financial education instructor, please fill out the form below: