NFEC Offers Finance Speakers for Any Size Event
Looking to book Finance Speakers for a financial education event? On this site you will find highly-qualified speakers who have been trained and certified by the National Financial Educators Council to provide presentations for schools, companies, and groups of any size. These finance speakers are available in every U.S. state and across 40 countries, and are capable to cover a variety of personal finance training topics, from basic to advanced. The NFEC provides a direct point of contact to put you in touch with the financial speakers who best meet your needs.
Locate a Financial Speaker for Your Event
Locate highly-qualified financial speakers and educators who are certified and approved by the NFEC through its rigorous certification program. Selecting educators from this list offers you peace of mind by providing speakers who follow a proven system and give you live updates throughout the process. They are accompanied by high-quality educational materials which can be tailored to align with your brand. You will receive a direct contact to your counselor, who will provide expert consultation and support.
The NFEC's Four-phase Process Followed by Finance Speakers
Your initiative will be organized and led by an experienced campaign director assigned to manage your campaign and ensure that the initiative meets stated goals. Directors are responsible for communications, managing promotions, beneficiary support, and any other aspects of the campaign you would like us to manage.
NFEC Finance Speakers Meet National Requirements
All NFEC educators and finance speakers must comply with national requirements for educational excellence set forth in the Framework for Teaching Personal Finance. This framework was developed by the NFEC in cooperation with the Danielson Group, one of the leading developers of standards for high-quality educators in the nation.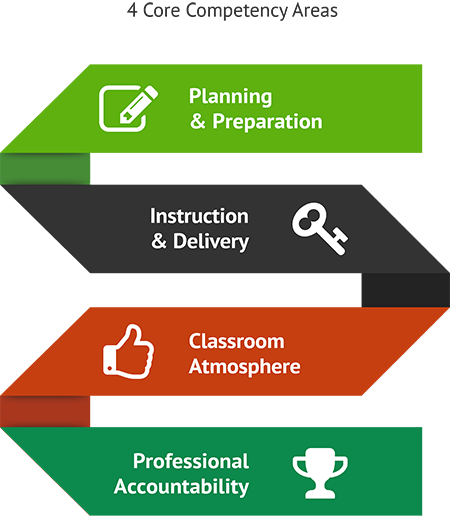 Case Study: Wake Tech Community College & SunTrust Foundation
One excellent example of an initiative showcasing a well-qualified NFEC financial speakers in the field is the campus-wide campaign which has been ongoing at Wake Technical Community College since 2013. The NFEC provided a consultant who aligned speakers and materials with the goals of the SunTrust Foundation Center for Financial Education established on the Wake Tech campus.
The live events were combined with financial education-based contests, an eLearning center, and a personal finance mobile app to create interactive experiences that gave Wake Tech students access to practical, real-world financial education. The in-person instruction was designed to be dynamic and engaging, and the NFEC conducted speaker preparation and materials identified with the SunTrust Foundation Center brand.
More than 150 live instructional events for students, parents, faculty, and staff have been staged at Wake Tech to date as part of this initiative. Fully-prepared speakers arrive early to events and deliver motivating presentations, conduct promotions and contests to build an authentic, dynamic experience for all participants. The instruction is followed up with ongoing support to learners using branded educational resources.
The NFEC provides organizations comprehensive financial education solutions aligned with the National Financial Capability Strategy. An essential part of the effort to improve the financial capability of citizens nationwide is to have an infrastructure in place that provides access to high-quality educators and finance speakers.
The NFEC founded the Personal Finance Speakers Association provides organizations in communities across the country a one-stop solution for top personal finance speakers, keynote presenters, and special events. The NFEC can provide you the personnel and resources needed to ensure your financial education event's success.
The Personal Finance Speakers Association (PFSA) is the first national speaker's bureau to feature financial education advocates, presenters, and speakers. Members range from celebrities and internationally-recognized finance speakers to recent graduates of the Certified Financial Education Instructor coursework.
Association members deliver NFEC-approved financial literacy curriculum in a variety of settings, including after-school programming, workplace & corporate events, in-class presentations, camps, special events, and workshops of all lengths and learning outcomes.
The Personal Finance Speakers Association (PFSA) is the first national financial speakers bureau that features financial education experts, advocates, and presenters. Learn how you can receive speaking opportunities. Financial Education Speakers Needed – apply for acceptance.
Locate Personal Finance Speakers: Part of the NFEC's social enterprise model is to provide complimentary events to selected organizations. Register your organization for the opportunity to receive a speaker and workshop resources.
The NFEC offers a variety of special events designed to provide you a turnkey solution to your financial literacy event needs, including: Workplace Programming, College Campaigns, Hands –on School Events, Nonprofit Fundraisers, and more.
NFEC Financial Speakers Benefits

The National Financial Educators Council does more than just provide you a finance speaker – our team is committed to your event's success. Those that book NFEC Keynote, Celebrity or Industry Expert presenters receive these added benefits:
The NFEC has produced and designed events that range from community workshops to high-profile celebrity events serving thousands. You will receive our expert support to ensure your event is successful. Receive a speaker's package that includes key details of the event: travel confirmation, emergency numbers, presentation outline, timely updates, and other important details.
Rest easy the night before the event knowing you have 2 direct points of contact and a backup presenter scheduled. All presenters graduate from the NFEC and we provide custom marketing pieces, educational handouts, and press releases for your organization's use. Presenters deliver NFEC-approved curriculum and presentations, and provide resource material to support your event.
The members of the Personal Finance Speakers Association represent a variety of experience levels – from novice to expert. But they all have a passion for promoting financial wellness and have graduated the Certified Financial Education Instructor Course.