Financial Literacy Class Design: A How-To Guide
Are you online in search of help organizing your very own financial literacy class? Congratulations! Your search is finally over. You've managed to come across our step-by-step walkthrough that details just how you can achieve this goal – and develop the best program for your particular needs.
Planning a Financial Literacy Class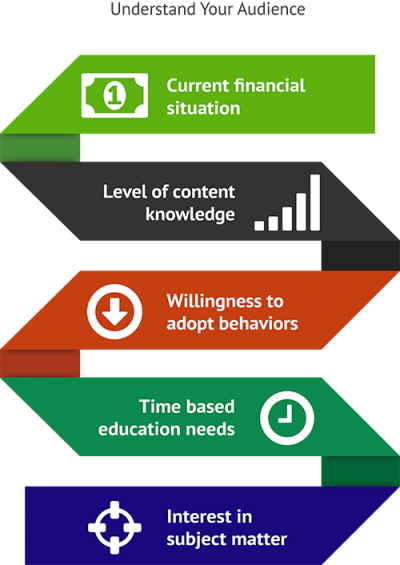 A Pragmatic Path to Achieving
In the example that follows, you can see an example of a professional who got some much-needed help to pull off a series of successful financial education classes:
Archie is the head coordinator at a community center, where he oversees 12 employees – all of whom are under the age of 25. After multiple employees asked him some questions about basic personal finance matters, he opted to begin planning a financial literacy class description and accompanying course that would be beneficial to all of them. Everyone in this group was already quite familiar with him, as was the topic of money management. He was still missing some critical pieces, however.
After doing an informal survey with a handful of the team members, he immediately realized that most of them needed basic resources on just the core fundamentals of personal finance.
Financial Literacy Class Description: Defining Goals
Archie knew exactly what he wanted to achieve in the near-term, which was to help his employees absorb enough personal finance knowledge that they could effectively apply it to their own financial lives. Since the availability in everyone's schedules was quite limited to just two to three hours per week, he knew that everyone would only be able to participate in his financial education classes for about two hours per week. For this very reason, designing a condensed program would need to be his strategy going forward.
With this specific financial literacy class, his end goal was for the group to reach the "Skills & Concepts" level of understanding with confidence.
Developing a Financial Literacy Class Description
After Archie had defined his practical goals, the delivery method was what he needed to decide next. Given this group's limited amount of availability, he knew that an online-based financial literacy class would be ideal.
Defining a Clear Focus for Your Financial Literacy Class
Archie, at that point in his journey, needed to figure out a more well-defined core focus of his financial literacy class description. Most of this group were young professionals, so he decided to focus the course on retirement planning and improving their credit scores.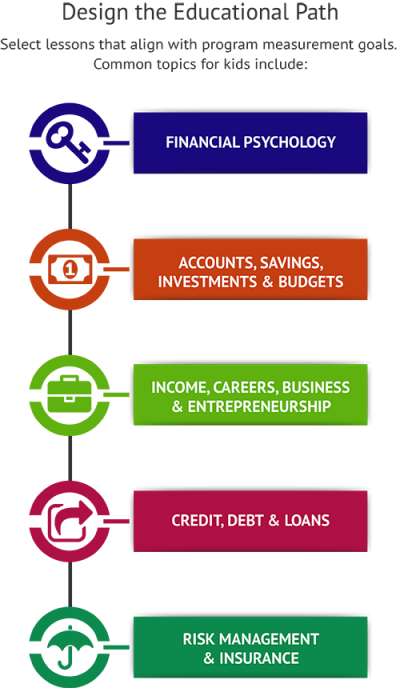 Getting Expert Assistance
Archie, at that point in the process, needed to reach out to a qualified educator who could assist him in presenting his financial education classes. The instructor he was looking for would need to both skilled in teaching and knowledgeable on the topic.
The educator he ended up going with for the financial literacy class was a Certified Financial Education Instructor (CFEI) affiliated with NFEC.
Format: Financial Education Classes
Archie needed financial literacy class that would be successful, despite the group's schedule limitations. With that in mind, he chose to build a flexible solution that's broken up into easy-to-digest units that could be done on the employees' own free time.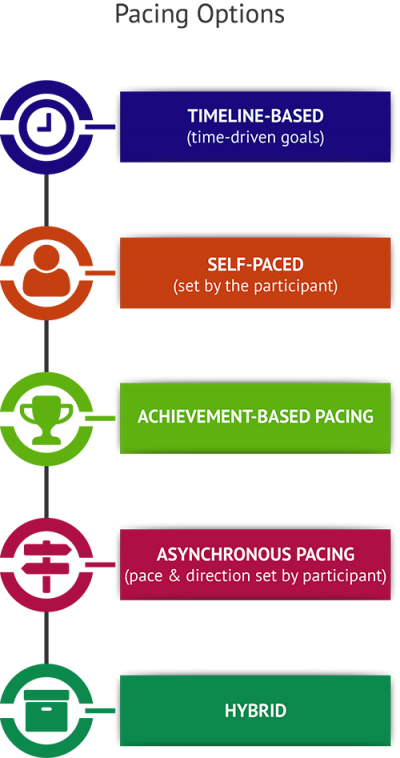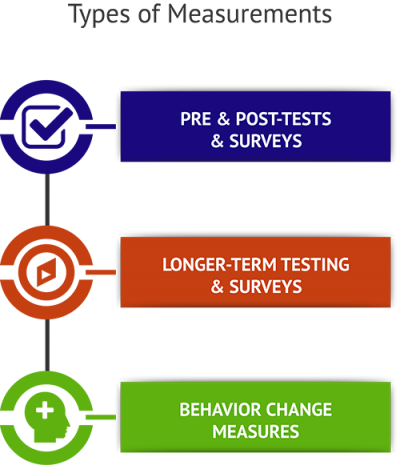 Diving into the Data
Of the 12 team members for whom he designed the financial literacy class description, 11 managed to successfully complete the whole course with an average knowledge growth rate of 12%. Archie's next move was to compile the resulting data and generate an in-depth report that he could use to verifiably demonstrate the positive impact.  He defined financial literacy achievements and highlighted the success in the report.
Progress & Success: Getting Recognition
Archie realized that this group of employees would be able to reach their highest potential if they were to receive ongoing support from him. When the first financial literacy class came to an end, he sent them all individual emails congratulating them on finishing the program – and encouraging them to continue their learning journey.
He ended up deciding to keep offering follow-up courses to everyone in the group, once monthly, so that they could more easily maintain the wealth of knowledge they gained through the first of his financial education classes.
The Great Recession of 2008 led to a myriad of money problems, including personal bankruptcies being filed at record levels. Many people now seek a financial literacy class description to help them recover from these issues. The National Financial Educators Council recommends learning how to manage risk because lack of adequate insurance is a major contributor to many bankruptcies.
The key risk management concept in the NFEC's money management classes is that insurance protects us from major financial loss. For instance, without auto insurance even a small fender bender can cost thousands in repairs to our own vehicle as well as the other driver's. Or say the plumber slips on your sidewalk and you have no homeowner's insurance. You could be paying his doctor's bills for a decade.
Lots of people hire financial coaches to learn how to invest in stocks or plan for a secure retirement. But the importance of insurance should never be overlooked. Although shopping for and choosing insurance can be time-consuming, managing risk is essential to everyone's financial future.
The NFEC financial literacy classes recommend having sufficient insurance in all four areas: health, auto, home, and life. If you do not own a home, renter's insurance is available through most insurance companies. And simply going with the cheapest rates may not ensure adequate coverage. Talk to several agents and also ask your friends and family for testimonials. Choose an established insurance company with a long track record.
If you have kids still in high school, financial literacy coursework can help you decide what kind of insurance they will need once they graduate and venture out on their own. The Affordable Care Act now makes it possible for parents to cover their children's health insurance through age 26. Other important decisions will include who pays for a young person's auto insurance policy, and whether they will need renter's coverage for their new place.
Evaluate Educational Opportunities in Financial Literacy Classes
Today's youth face an interesting dilemma. On one hand, a college education is almost universally required in order to land a lucrative job or career position. On the other hand, gaining a secondary education has become more and more expensive. Financial literacy classes can help youth and their parents weigh the pros and cons of paying for and attending college.
College graduates do tend to earn more money, on average, than people without a higher education. In their comprehensive money management classes, the National Financial Educators Council (www.financialeducatorscouncil.org) gives people a formula to help decide whether getting more education will pay off in the long run.
Recent statistics indicate that a Master's degree increases one's earnings by an average $9,000 per year. The NFEC financial education classes suggest that you next find out the cost of the Master's program. For example, say the Master's degree will cost $70,000 and will take three years to complete. At the current salary median of $46,300, you would be giving up $138,900 in earnings while you're in school. $138,900 + $70,000 = $208,900 total cost of getting the Master's. You might offset these costs by continuing to work part-time and investigating whether your employer may cover a portion of tuition. Explore financial aid and scholarship opportunities which also can help you through school.
Figuring out the real cost of higher education forms a critical part of the subject matter the NFEC financial literacy speakers and course materials teach. Some other topics included in these practical money management resources are banking relationships, savings plans, credit/debt, skills development, investments, and long-term planning. Before you become a college student, financial literacy builds a foundation to help you make crucial money decisions that will affect your life for years to come.
Financial Literacy Class Description
Most financial education classes will cover how compounding interest works to help a nest egg grow. But in today's economy a savings account is unlikely to yield enough gains to feather that retirement nest. Few banks pay more than 1% annual interest on savings. What does that mean when we're trying to plan for a secure future?
In order to generate enough interest to fund a financially comfortable retirement, we must learn how to invest. Successful investing lets you earn money even while you sleep. If you gain this important skill your money can earn as much as 12% a year. The National Financial Educators Council (NFEC) has a personal finance class that teaches people the investment basics. It may be the single most important lesson you ever learn.
The NFEC has a social enterprise approach to spreading financial education across the US and around the world. Helping people build financially independent futures is just one piece of their comprehensive plan. According to one of the fifty financial education classes offered by the NFEC, the financial literacy class description guidelines include:
Put away at least six months' worth of expenses before starting to invest.
Be free of credit card debt and have a working budget in place.
Only invest your risk capital (the money you can afford to lose without dire consequences).
Gather a team of trusted advisers and mentors to guide you.
Develop an overall investment plan before you start, and use it to help you decide about each individual investment you consider.
Determine the risk to reward ratio.
Have an exit strategy in case it doesn't go your way.
The NFEC suggests that even financial education for college students could usefully cover investments, because it's never too early to start planning in the long-term. This type of financial literacy training can help everyone become independent and successful, regardless of age or income level.