Financial Literacy Survey
The National Financial Educators Council conducts financial literacy surveys, studies, and research and hosts think tanks around topics related to financial education. The objective is to gather empirical data and discover best practices to share with others in the financial literacy industry.
The NFEC seeks to gain a deeper knowledge about how to create the conditions that help people achieve a state of financial wellness. The research can give organizations data to effectively support development of personal finance skill sets.
NFEC Research & Testing Data
NFEC Testing Data
View the results of the NFEC's national financial literacy tests. Data from over 60,000 participants and with a broad…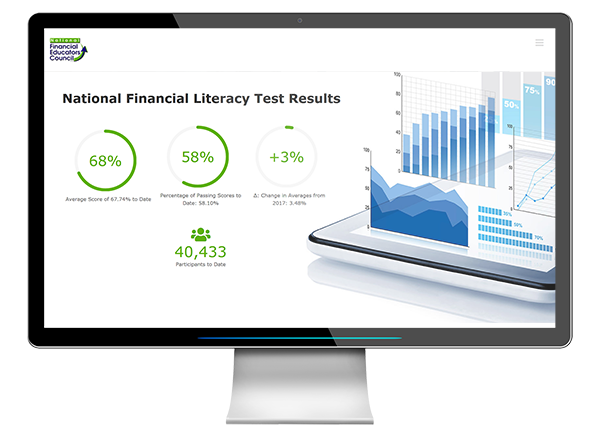 Financial Problems & Consequences
Research in this section covers: Scope of the Problem, Severity of Consequences, Impact on Loved Ones and the Impact on the Community.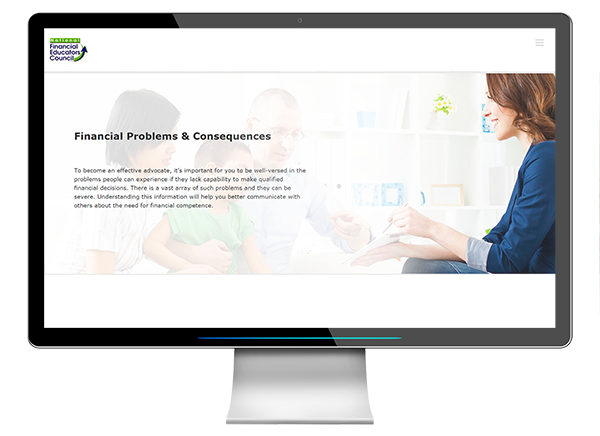 Childhood Influencers of an Individuals' Finances
Research focused on childhood influencers of a person's future finances. Research explores how people's upbringing affects their financial situations and the challenges they face as adults to overcome these problems.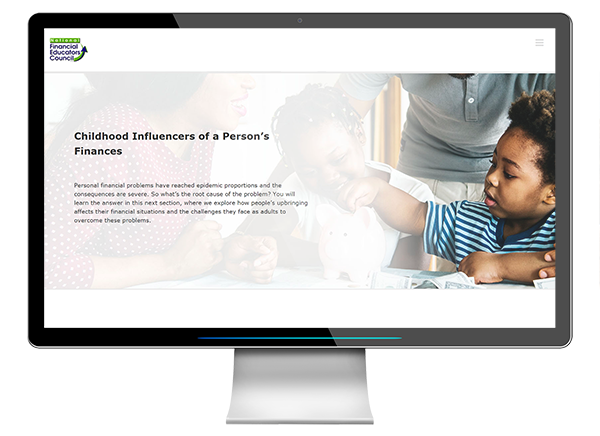 Adult Influencers of an Individual's Finances
Research covers the financial behaviors, sentiment, knowledge, and management systems start forming in childhood and are established as habits by the time a person reaches adulthood.
Additional Surveys and Results
Paul Yates, Financial Education Consultant
People are becoming increasingly aware that we need financial education courses to be delivered to our children. Recent financial literacy surveys have indicated that children have a dismal understanding of basic money management skills, a finding that has raised the concern of our government and education officials.
Financial literacy surveys have helped raise awareness about this problem, and ongoing administration of those tests will continue to drive the push for personal finance training. Until the day when surveys begin to show positive results, the financial education movement must keep moving forward full force.
For those who are teaching financial literacy and want to administer their own financial literacy surveys, there are resources available. Of course, working with a professional organization with experience in conducting surveys is always preferred; but sometimes budgets don't allow that option. This article will explain how you can administer tests and surveys yourself for a minimal time investment.
Your first step is to decide on the focus of your financial literacy survey. Do you want to measure knowledge levels, emotional responses, or participants' motivational levels? Deciding on your survey's theme helps guide the rest of the process. Further, if you plan to conduct a financial literacy survey after your financial education course, you should be sure the survey questions are addressed in your coursework. Otherwise your results are likely to be skewed.
Once you have a theme, write out some questions and response choices. Then sharing your draft Q & A's with a review group is a good idea. Other people can help you flesh out questions that are unclear or hard to comprehend.
Sample financial literacy survey questions might range from rating one's financial confidence level, to questions designed to measure specific knowledge. Design a questionnaire that best meets your goals. Remember to ask yourself, "What do I want to find out? How will I report the results? How will the results be used?"
All your financial literacy research, survey questions and answers should be clear and written in language your audience can understand. Studies show that most people read at junior high level, so leave out the colorful or jargon words and opt for clear, concise questions that are simply stated.
Once you have the questions squared away, use a free service like Survey Monkey to program and conduct your financial literacy survey. Survey Monkey and other similar websites allow you to create online surveys, gather, store, and compile the data. You can post your survey on a website or email a link to respondents. The website tracks the results of your financial literacy survey, and many have evaluation and data analysis options as well.
Just like setting financial goals, conducting financial literacy surveys lets you know when to celebrate. Set big, yet achievable goals for your financial education course and continue to grow your program each year. Your survey results are likely to continue improving, year after year.
Administering a financial education survey is an excellent suggestion for anyone who wants quantitative data or just a better understanding of the people they touched. Leverage existing financial literacy survey questionnaires, or create one yourself. If you need help building your local, national or international survey, contact the NFEC and our solution expert will be in touch.
Visit the Financial Literacy Testing and Survey Center to access over 30 complimentary test and surveys.