Complimentary Resources

The Financial EduNation Campaign provides complimentary resources to organizations with a desire to share financial education information with those they serve. Qualified organizations receive the training and resources they need to deliver a comprehensive financial education program.
This Campaign takes a holistic approach to improving the financial capability of people so they can avoid the problems that accompany financial illiteracy. Combining complimentary financial literacy resources with a high-profile awareness campaign increases campaign exposure while providing widespread practical financial education.
The Financial EduNation Resource Center provides free personal finance programs to individuals, schools, nonprofit organizations, parents, youth, and the community. The NFEC designed the campaign material around its comprehensive approach to teaching financial literacy, which targets both participants and their influencers to best accomplish the full scope of financial literacy goals.
Organizations receive complimentary presentations, lesson plans, student guides, PowerPoint presentation, guidebook, parent tip guides, community awareness articles, and other information to offer people access to practical financial literacy material.
To qualify, organizations must apply for an NFEC sponsorship. Organizations must apply for in-kind financial literacy funding to qualify for the Financial EduNation Campaign resources.
If you have ever thought, "I wish I had learned about money in my youth," or if you just want to get involved, join us. Help spread the message of the Financial EduNation movement and build a brighter future for yourself, your nation, and your country's citizens now.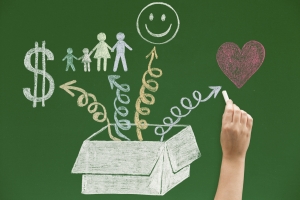 Receive complimentary presentations, promotions, and material for kids, teens, and adults
Click here to access complimentary testing and surveys. Participate or view the results.
Part of the NFEC's social enterprise model is to provide complimentary events to selected organizations. Register your organization for the opportunity to receive a speaker and workshop resources.