Building Successful Money Management Programs: A Guide
Are you searching for a winning strategy on how to orchestrate knock-out money management programs? Well, you've found what you've been searching for right here! We've successfully prepared an in-depth walk-through of all the right steps that will help you reach your goal. To find out more, keep reading below.
Our First Look: Money Management Programs
A Practical Road: Getting Started
In the example that you're about to see below, you will get to know all about a scenario in which a working professional who, with a bit of assistance, was able to plan an online money management programs for his office:
Kumar works at a customer support call center that has been contracted out by a multinational food delivery app, where he currently supervises 14 employees that are all under the age of 24. After getting a number of questions from his mostly-college-aged team regarding personal money problems, he realized that he should offer some sort of money management programs that everyone could benefit from. Kumar knew this group of people quite well, and he knew the topic of personal finance even better, but he was also aware that he'd need some serious help if he was going to pull this off in the most successful way possible.
After he did a quick and informal sample survey within the group of call center employees, Kumar quickly found out that this group had almost no working knowledge whatsoever when it came to the topic at hand.
Set Goals: Online Money Management Programs
Kumar already knew what his short-term goal had become: lift this group up to a level of personal finance knowledge that they would gain the ability to apply to their own personal money-related habits. Thanks to the limited availability and non-flexible schedules of these employees, he came to the conclusion that many of them would only be able to join in for a maximum of 2-3 hours every week. With Kumar knowing that fact, he was alright with just planning money management programs that condensed fundamental ideals in an easy-to-digest resource that everyone would understand.
For the end of his series of programs, Kumar set his goal for his call center team members to reach the "Analyzing" level of knowledge when it came down to Bloom's Taxonomy.
Right Here is Where Success Begins
Now that Kumar had an idea of what his final objectives were, he needed to decide on the delivery method he would end up using. This group of call center employees had mismatched, wildly non-flexible work and school schedules that were all over the place, which made him realize that online money management programs would be the best solution to go with.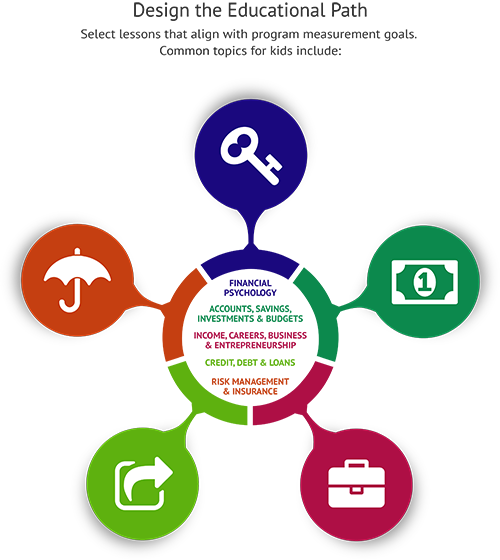 How to Fine-Tune Your Money Management Programs
Kumar, at that point, needed to figure out a less broad concentration for the program he was planning. The majority of the team he supervised was made up of college students, so he opted to focus the course on paying off student loans and establishing healthy credit habits.
It Takes a Village
After establishing a focus, Kumar had to seek out a person to help present this critically important material – a highly seasoned educator that knew what they were doing. He was hoping to find an instructor who was both a great instructor and an experienced personal finance expert.
The person he ended up choosing to instruct his money management programs was a Certified Financial Education Instructor who was certified by NFEC.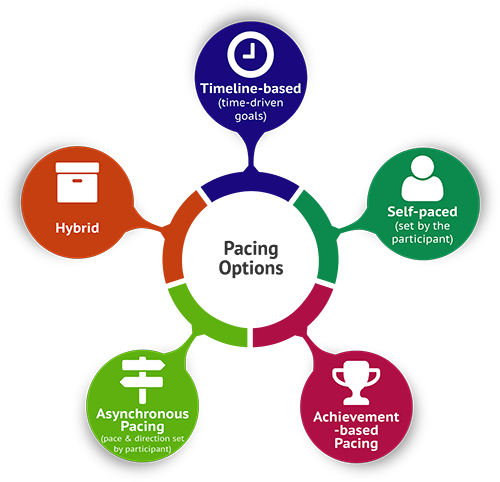 Define a Format
Kumar needed online money management programs that would still work within the scheduling issues he faced without skimping on quality when it came to the material. Motivated by that, he decided to design a flexible program that's divided up into smaller sub-modules that can be viewed and completed on each member of the group's free time.
Making Your Outcome Clear
Of the 14 call center team members who ended up participating in the first of his money management programs, 12 were able to successfully make it to the end – with a total average improvement score of 11%. Kumar then collected the data and generated a report so that he could demonstrate to the team how successful their group effort was.
Looking Ahead: Future Growth
Kumar knew that these call center employees would be best served if they continued to receive ongoing support from him regarding their personal finance educations. When the workshop was over, he printed out certificates showing their completion of the program and their overall improvement score – as well as a personal congratulations to each individual.
He decided to keep offering follow-up online money management programs, once every month or so, to enable the call center team to more easily retain the knowledge they picked up through their first experience.
When we invest money in funds that earn dividends, the principle of compounding interest begins to work in our favor. That is, we earn interest on the original investment, and we also earn interest on the interest that accumulates over time. That may sound like a complicated formula, but money management programs like those available through the National Financial Educators Council can help put it into practical, easy-to-understand terms.
The basics of investing should underpin all financial literacy programs. Nowadays learning to invest has become much more important to secure our futures. Banks and credit unions no longer offer high-interest savings accounts or CDs. We need to gain at least entry-level knowledge of investment if we want our money to grow.
The NFEC is an autonomous organization that offers a wide range of programs, resources, products, and services all aimed at raising the financial competencies of the world's citizens. Their programs and campaigns not only reach individuals, but also organizations and companies that seek to spread money knowledge among their constituencies. For philanthropic organizations, the NFEC has compiled comprehensive information about how to obtain grants for financial literacy programs.
An example of the investment basics the NFEC offers to help people learn money management skills is the Rule of 72. This rule says that you must divide the interest rate into 72 to discover how long it will take for that investment to double. So if the interest rate is 12%, the investment will double in 6 years (72 / 12 = 6). Now figure how long it will take if the interest rate is 1.5% (which is about the highest rate available on a current savings account through a bank). At that rate, the investment would take 48 years to double (72 / 1.5 = 48).
Obviously, getting even simple investment knowledge like this is extremely important for people to plan toward secure retirement. Check out the NFEC's website (https://www.financialeducatorscouncil.org) for information about a money management workshop.
Money Management Programs for Organizations
Non-profit, community, and government organizations can realize several benefits while they empower the citizens of their community. The NFEC is committed to helping organizations build sustainable outreach initiatives by designing financial literacy programs with the objectives of your organization in mind
For non-profit organizations, the NFEC's financial literacy programs provide the resources and training to assist you in educating the people you serve. At the same time, these programs are designed to help your group increase awareness, gain volunteer support, and raise funds. Thus our non-profit partners can improve the financial capability of those they serve while meeting their organizations' financial and outreach objectives
See why the NFEC's events have been credited with "Revolutionizing how personal finance is taught to students."
More
The Components of Effective Money Management Programs
The NFEC has identified key components to implementing money management programs for maximum impact. By taking a holistic approach to developing financial literacy programs, the NFEC has achieved improved retention rates and post-test scores, increased participant motivation, and a higher percentage of participants who take positive action steps toward their financial futures.
The NFEC further suggests that financial literacy programs be designed with sustainability in mind. Many organizations that develop community financial literacy initiatives fail to plan long-term funding and awareness strategies. The result often is a one-time event or promotion that reaches a limited number of people. To affect a community in perpetuity, sustainability must be considered at the initial planning stage.
One way for non-profit organizations and community organizations to develop sustainable initiatives is to collaborate with companies in the financial services industry. The NFEC, for example, has partnered with financial advisors, real estate professionals, credit unions, and other corporations to build win-win partnerships that help improve the financial capability of community members. Collaboration with the personal finance company industry can benefit organizations by building community goodwill, identifying revenue sources, and building deeper connections with current and new clients.
Pre- and post-testing are essential components to developing sustainable financial education programs. Foundations and other grantors often seek to support financial literacy initiatives with a proven success record. Another increasingly important component in the eyes of those who evaluate financial education programs is ability to measure long-term behavior change. Proving that your program makes a lasting difference in the lives of those you touch will help you earn long-term funding for your financial literacy program.
Awareness is another important aspect of any money management program that stands the test of time. All forms of awareness-building (media, outreach, social media, celebrity endorsements, etc.) help organizations locate volunteers and raise funds while they educate the people they serve and raise awareness about the importance of giving citizens a practical financial education.
Hundreds of financial education programs are presented globally each month. Most of them you will never hear about; many others will fail to deliver long-term participant benefits. Ensure that your money management program is properly planned so it may benefit your community for many years to come.