Money Management Programs Offer Investment Basics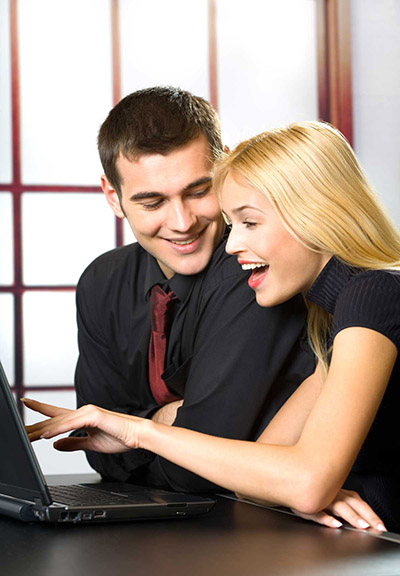 When we invest money in funds that earn dividends, the principle of compounding interest begins to work in our favor. That is, we earn interest on the original investment, and we also earn interest on the interest that accumulates over time. That may sound like a complicated formula, but money management programs like those available through the National Financial Educators Council can help put it into practical, easy-to-understand terms.
The basics of investing should underpin all financial literacy programs. Nowadays learning to invest has become much more important to secure our futures. Banks and credit unions no longer offer high-interest savings accounts or CDs. We need to gain at least entry-level knowledge of investment if we want our money to grow.
The NFEC is an autonomous organization that offers a wide range of programs, resources, products, and services all aimed at raising the financial competencies of the world's citizens. Their programs and campaigns not only reach individuals, but also organizations and companies that seek to spread money knowledge among their constituencies. For philanthropic organizations, the NFEC has compiled comprehensive information about how to obtain grants for financial literacy programs.
An example of the investment basics the NFEC offers to help people learn money management skills is the Rule of 72. This rule says that you must divide the interest rate into 72 to discover how long it will take for that investment to double. So if the interest rate is 12%, the investment will double in 6 years (72 / 12 = 6). Now figure how long it will take if the interest rate is 1.5% (which is about the highest rate available on a current savings account through a bank). At that rate, the investment would take 48 years to double (72 / 1.5 = 48).
Obviously, getting even simple investment knowledge like this is extremely important for people to plan toward secure retirement. Check out the NFEC's website (https://www.financialeducatorscouncil.org) for information about a money management workshop.
Money Management Programs for Organizations
Non-profit, community, and government organizations can realize several benefits while they empower the citizens of their community. The NFEC is committed to helping organizations build sustainable outreach initiatives by designing financial literacy programs with the objectives of your organization in mind
For non-profit organizations, the NFEC's financial literacy programs provide the resources and training to assist you in educating the people you serve.  At the same time, these programs are designed to help your group increase awareness, gain volunteer support, and raise funds.  Thus our non-profit partners can improve the financial capability of those they serve while meeting their organizations' financial and outreach objectives
See why the NFEC's events have been credited with "Revolutionizing how personal finance is taught to students."
More
The Components of Effective Money Management Programs
The NFEC has identified key components to implementing money management programs for maximum impact. By taking a holistic approach to developing financial literacy programs, the NFEC has achieved improved retention rates and post-test scores, increased participant motivation, and a higher percentage of participants who take positive action steps toward their financial futures.
The NFEC further suggests that financial literacy programs be designed with sustainability in mind. Many organizations that develop community financial literacy initiatives fail to plan long-term funding and awareness strategies. The result often is a one-time event or promotion that reaches a limited number of people. To affect a community in perpetuity, sustainability must be considered at the initial planning stage.
One way for non-profit organizations and community organizations to develop sustainable initiatives is to collaborate with companies in the financial services industry. The NFEC, for example, has partnered with financial advisors, real estate professionals, credit unions, and other corporations to build win-win partnerships that help improve the financial capability of community members. Collaboration with the personal finance company industry can benefit organizations by building community goodwill, identifying revenue sources, and building deeper connections with current and new clients.
Pre- and post-testing are essential components to developing sustainable financial education programs. Foundations and other grantors often seek to support financial literacy initiatives with a proven success record. Another increasingly important component in the eyes of those who evaluate financial education programs is ability to measure long-term behavior change. Proving that your program makes a lasting difference in the lives of those you touch will help you earn long-term funding for your financial literacy program.
Awareness is another important aspect of any money management program that stands the test of time. All forms of awareness-building (media, outreach, social media, celebrity endorsements, etc.) help organizations locate volunteers and raise funds while they educate the people they serve and raise awareness about the importance of giving citizens a practical financial education.
Hundreds of financial education programs are presented globally each month. Most of them you will never hear about; many others will fail to deliver long-term participant benefits. Ensure that your money management program is properly planned so it may benefit your community for many years to come.
Share This Article