Financial Wellness Promotional Events
High-profile financial wellness events are a great way to generate momentum and encourage participation in your financial education program. The events on this page are promotional in nature, with a goal of raising awareness and buzz for your program (we also offer a variety of financial literacy programs).
Events have many moving parts and the people managing them are under tremendous pressure. Locating the right personal finance speakers and deciding what topics to present, what materials to provide, and the overall event structure are just the tip of the iceberg.
The NFEC provides the materials and support needed to give you confidence as the event date approaches, and ensuring that the event leaves participants excited about your initiative. Following are a few common types of promotional events we produce.
Event Materials and Support
The NFEC offers organizations turnkey solutions to their financial wellness event needs. Whether you need expert guidance, materials, or complete solutions – we have the team and resources to help.
DIY Package
For those who want to host their own financial literacy events, the NFEC provides all the resources needed (presentations, banners, handouts, invitations, online registrations, etc.). Select from more than 80 marketing and presentation resources to ensure that you are prepared for the event.
Event Consultations
Each organization has different goals, target audiences, and desired learning outcomes for participants. Our team will help you design a financial wellness solution that best fits your needs.
NFEC Presenters & Keynotes
Members of the NFEC's Personal Finance Speakers Association deliver presentations that best meet your goals and the goals of your audience. From affordable educators to celebrity and influencer keynote presentations, we have a presenter to meet your budget and align with your vision.
NFEC Managed Events
For select clients the NFEC designs and deploys financial wellness events aligned with your vision. An experienced event management partner handles all the details to ensure that your event is a hit.
Financial Wellness Programs for Employees Support Your Teams Financial Health
An essential part of any wellness program is providing financial education for employees. Whether your employees are concerned with saving for retirement or trying to pay off debt – supporting their path to financial security address root causes financial wellness programs seek to improve.
The NFEC has Solutions for Those Seeking: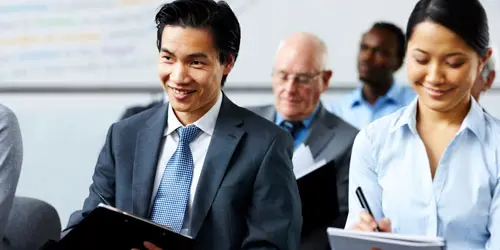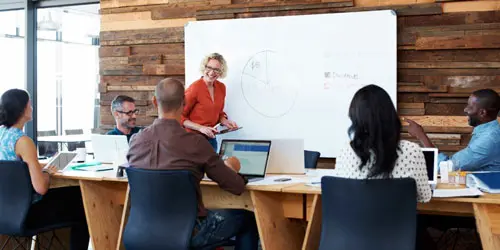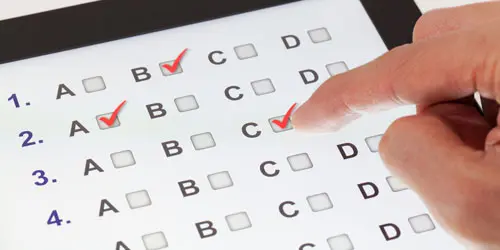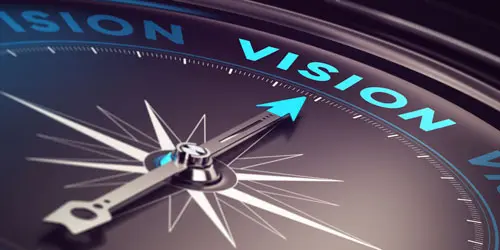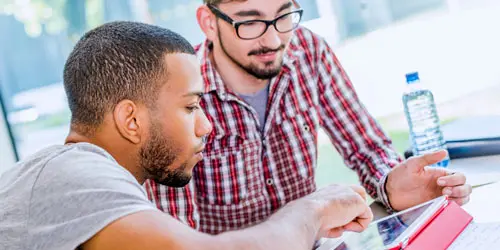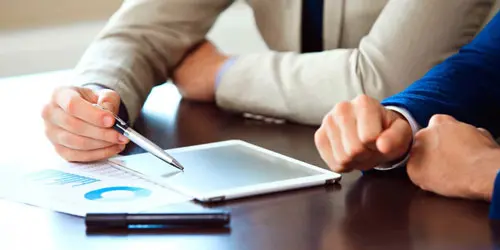 Select an Option Below

Schedule a Financial Wellness Program Consultation Call
Building an Ideal Financial Wellness Program
Are you looking online for the top strategy for organizing your very own financial wellness program? Your search is finally over! We've carefully developed an in-depth walkthrough that fully describes exactly what steps you need to take if you want to successfully achieve your objective. Continue reading below to see how to craft one of the top financial wellness programs your bosses have ever witnessed.
Orchestrating a Winning Strategy
In the scenario that follows, you'll be learning about an example of a professional who successfully sought some much-needed help to plan the perfect financial wellness program for his job:
Hiromi is the main coordinator for a state university's high school outreach initiative, where he supervises 9 current college students who get paid to travel to local high schools to tutor and mentor disadvantaged students. Several of his team members had approached him with personal questions about money, so Hiromi decided to start planning some type of course or program that would help them with their personal finance issues. He wanted to plan one of the best financial wellness programs for his team. He was very familiar with the members of this group already, and he was very much in-the-know on personal finance matters – but he knew that some extra assistance would be necessary if he was going to really wow them.
Following Hiromi's completion of a quick, informal survey among the group, he instantly realized that this program would need to start from the core fundamentals of personal finance.
Goals for Top Financial Wellness Programs
Hiromi had already decided on his short-term objective for this group: quickly boost their understanding on the topic so that they could apply it to their own financial lives. Thanks to the restricted schedules and limited free time that his team members had, he was able to see that the group would be able to participate – at the very most – two hours every week. For this reason, Hiromi had no issue with planning a slightly more condensed financial wellness program.
For this particular program, Hiromi planned an end goal for the group to reach the "Analyzing" level of mastery when it came to the topic of personal finance.
Delivery is Key
Now that Hiromi had a clear vision for his practical objectives, he needed to figure out would be his ideal delivery method. This particular collection of university employees had schedules that were all over the map, so he began to design the financial wellness program similar to an achievement-based course, so they would be motivated to continue through each phase.
The Best Financial Wellness Programs Have Focus
Hiromi then had to whittle down the focus of his first program. After all, he wanted to plan one of the top financial wellness programs that this group would ever see. The vast majority of this group was made up of state college students, so he decided to make the focus of this first experience center on healthy spending habits and establishing credit history.
Reaching Out to Find Support
After that, Hiromi needed to reach out to an experienced educator that would be able to help him convey this crucial material to the team of mentors and tutors. He was hoping to procure an instructor that had both a verifiable track record, as well as established teaching skills that could benefit this group.
The presenter he ended up selecting for his soon-to-launch program was a Certified Financial Education Instructor (CFEI).
How to Craft the Best Curriculum
If Hiromi was going to organize one of the top financial wellness programs that this team had ever seen, without sacrificing quality, he would need to be clever. He needed something that could still work inside of these particular scheduling constraints he was faced with. With that in mind, he opted to start building a flexible financial wellness program that would be intelligently broken up into smaller modules that could be done whenever the employees had some free time on their hands each week.
Translating the Results
Of the 9 university employees that took part in Hiromi's first program, 8 managed to complete it with an average improvement of 14%. Hiromi then compiled the resulting data so that he could whip up a detailed report that would be able to convey exactly how impactful the online-based course had been for this group. The data would also, hopefully, prove why he believed it was one of the best financial wellness programs he could have planned.
The Importance of Recognition
Hiromi knew that this group would be best served if they were to continue receiving robust support further down the road. When the first program came to an end, he printed out individual certificates of participation, so that they would all be motivated to continue learning and improving their personal finances.
Then, Hiromi decided to keep helping this group by offering some of the best financial wellness programs as follow-up courses that they could also do online, once per month. This way, they could retain and apply what they had already learned with him the first time around.
Employee Financial Wellness Programs
An employee financial wellness program not only improves the financial capability of the employees it reaches, but the program's impact also may help the company achieve its organizational goals.
The NFEC offers solutions that can benefit your employees as it increases productivity, lowers stress, and creates a positive environment. An employee financial wellness program also helps employers (if they offer retirement benefits) comply with DoL and ERISA regulations.
From full-service programs to in-house service, the NFEC offers a variety of workplace financial education solutions.
Let the NFEC handle your next employee financial wellness program. Complete event solutions that align with your organization's objectives.
This presentation is designed for organizations that offer retirement plans. Attendees earn 4 hours credit from the HR Certification Institute and learn about DoL and ERISA guidelines.
Receive a complete solution for hosting an employee financial wellness program. Designed for internal company personnel or third parties interested in workplace education.
Share This Article