Suggested Process to Offer Personal Finance for College Students
Teaching personal finance for college students is best pursued according to a certain process, which includes selecting the right topics and gathering in-depth understanding of that age group's singular set of challenges. The information on this page outlines that process.
Leading Subjects in Personal Finance for College Grads
The first step in the process of optimizing lessons in personal finance for college students is to select topics that have practical, everyday application in their life situations. We suggest that there are three major content areas that have most power to affect college students' actual lives.
The first area is helping them fund their courses of study. That means providing them with information about funding streams, both traditional (like loans and parental support) and more creative (such as entrepreneurial efforts, obscure scholarship opportunities, and unusual part-time work gigs).
The second topic theme is learning to become self-sufficient. When they move away from their family homes, they'll need skills in expense identification (e.g. utilities, internet service, insurance), goal-setting, budget development, and responsible credit usage.
The third choice is aiding them to plan for their post-college lives. The average college student feels a certain trepidation about entering the workforce, balancing student loan debt, and facing the numerous demands of adult life. Training in personal finance for college students should prepare them to meet these demands.
A Host of Influences have Impact on College Students' Financial Health
Boosting the usefulness of a program in personal finance for college students can be achieved by getting to know the life experiences that have had major impact on how they feel and behave toward money. Several factors contribute to college students' personal finance profiles. These influences include their birth situations, behavioral tendencies, sentiments, training, and account management systems.
By birth situation, we mean the socioeconomic status (SES) and financial capabilities of their parents and extended families. It's possible to break free from negative family influences, but it can be difficult. Next, financial behaviors are determined by the combined influences of friends, the media, social pressures, and environmental factors.
Financial sentiment is defined as the emotions, beliefs, and attitudes toward personal finance that a person has developed over time. These emotional reactions can become rooted deeply in the psyche, and have strong effect on one's financial well-being. High-quality financial education can help people develop healthy relationships with money, but college students rarely receive such training. And lastly, many college-age young adults lack savings, checking, and retirement accounts and the organizational systems to manage these accounts. Personal finance for college grads should emphasize all these features.
When young people head off to college, personal finance may be the farthest topic from their minds—which are full of logarithms, Shakespeare, and dreams of landing their ideal jobs. And the sad truth is that most colleges do little or nothing to help prepare students for the financial real world they'll face post-graduation. Yet financial literacy programs have the potential to deliver myriad benefits not only to the students who learn the skills, but also to the schools that present them.
The National Financial Educators Council (NFEC) helps colleges and universities design custom personal finance college campaigns, initiatives that truly get young adults interested in learning about money. These initiatives are proven effective for giving students practical educational tools that make a positive and lasting difference in their lives. In addition, the NFEC approach to teaching personal finance is holistic, meaning universities may use the resources to accomplish a variety of objectives.
Schools all over the country have employed the comprehensive NFEC college student financial literacy programs to achieve the following goals:
Recruit new students
Maximize student retention and graduation rates
Prevent student loan defaults
Create media awareness
Raise funds and protect Title IV funding
Build goodwill among parents and community leaders
College Personal Finance Standards
In collaboration with industry experts, the NFEC has already drafted educational standards, text of the legislative bill, and a business model to serve as a foundation plan for further development. These draft plans are available to view, and we want to improve them by asking you to add your ideas. We will use this open source model to leverage intellectual input from people with passion and expertise to contribute toward improving our youth's financial capabilities.
We encourage you to contribute your expertise to the college personal finance standards. You will receive recognition for any ideas you share. Contribute your knowledge to:
Thank you for taking action and helping us to expand college personal finance initiatives! Together we can help today's students avoid excessive student loan debt and gain the personal finance knowledge that can have a positive long-term impact on their lives.
The broad range of resources available through the NFEC can be used individually or combined for greater impact. The resources are designed in components that can be tailored to fit each school's unique needs. From a single personal finance college course to a comprehensive community-wide campaign, the NFEC has a turnkey package for a variety of objectives. While empowering students with financial skills that will help secure their futures, colleges can reap the benefits of becoming recognized leaders in promoting the financial literacy movement.
Personal Finance College – Students Benefit from New Workshops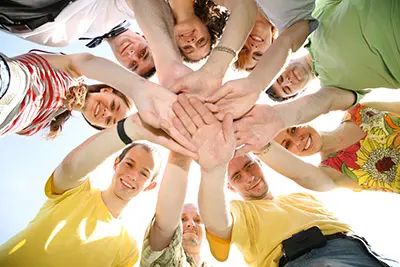 To be truly effective, a personal finance college program must empower students with money skills that directly apply to their lives. That's exactly how the National Financial Educators Council (NFEC) has built its personal finance curriculum for colleges and universities. The NFEC is a social enterprise organization that designs multiple solutions for teaching money management for maximum impact.
For the college, personal finance instruction offers multiple benefits too. The NFEC has created turnkey solutions for presenting a campus financial literacy initiative. They can tailor a package to meet a university's needs, and the college can leverage the resources to recruit and retain students, get media attention, and build goodwill in the community.
The NFEC developed its personal finance curriculum in collaboration with a team of financial experts, educators, and professionals. The resulting package not only helps students, but has major advantages for the colleges and universities that choose to promote financial wellness on their campuses. Parents, faculty, staff, and community members all may benefit from exposure to the NFEC campaigns.
Research has shown that college students who gain personal finance knowledge are more likely to graduate and less likely to default on their student loans. And the NFEC's personal finance college course represents the state of the art. At these college-level workshops, young adults obtain knowledge about banking, personal budgets, building credit and eliminating debt, savings, and investment basics. For a college student, budgeting may be the single most significant lesson that will improve one's life. "What I liked most was how to budget my money," commented one student who completed the course. "I got some good advice on how to build my credit."
Also included in the financial literacy offerings the NFEC has available are promotion and outreach strategies, such as press releases, flyers, web presence, and email campaigns. The NFEC's approach to spreading personal finance is truly holistic.
Personal Finance Programs Help College Students Succeed
Many young people get excited when they start their first job after college. Unfortunately for most, they end up spending it badly and end up in a large amount of debt. Others end up taking jobs they don't like just to raise money to pay for their debts or train themselves to be dependent people. The personal finance college students program can help graduates leave school with minimal debt and good monetary habits.
At the heart of most personal finance programs is setting a budget. Whenever there is an income, you must first budget for it putting the most important things on the top. If the money is not enough then you need to get rid of the last item(s) on the list. You should then watch how you are spending your money. If it is going beyond the target line then you should reduce on your spending. If below the line then you should save and not spend. It may sound simple, and the good news is that classes designed to offer financial literacy for students covers easily understandable lessons.
You need to spend within your limits. Do not try to please others with the latest toys or other expensive stuff when you do not have enough for food. You should not be quick in loaning money to others if you are not sure of when they will pay you back.
Most money management programs for college students suggest having multiple income sources to help you avoid debt. Avoid borrowing money from other people or sources. This is because if you delay in paying them then they may come after what you do have.
Credit cards are not financial freedom coupons. When you use them be careful not to overspend with them. One should save for emergencies and other miscellaneous expenses.
Personal finance college student programs are designed to help students live not just a financially healthy life but also allow you study without stress. They train young people to be future money managers. Let your finances work for you and not you for them.