Not All Financial Literacy Questions Are the Same
To get the right information about the efficacy of your financial education program, you must ask the right financial literacy questions. Our educational programs all come with specially designed questions that will present the information necessary to prove success and help win you more financing and growth opportunities. Individuals can answer a few basic financial literacy questions and review their results in an email.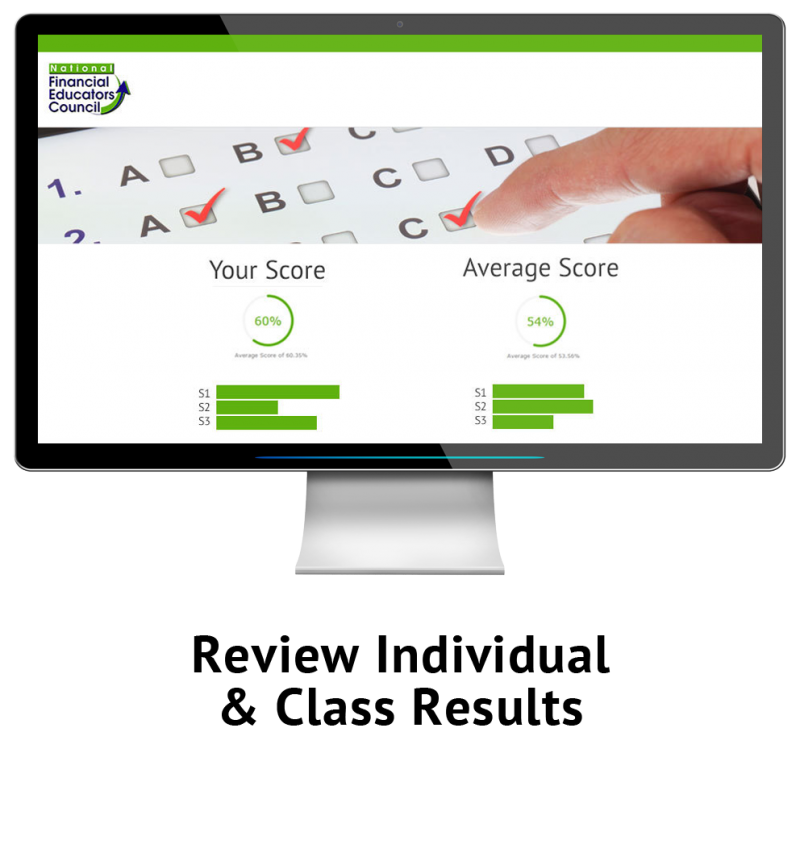 Answer Some Basic Financial Literacy Questions and Review Your Results Today!

Our Advanced Financial Literacy Questions Determine Factors Others Overlook
When we assess programs and students, we don't stop at the obvious. We dig deeper to expose the underlying issues that affect financial health.
Of course, surface knowledge is important, and we measure it more accurately than most. During the course, participants create their own financial plan, then we measure their implementation after completing the course. Measuring a participant's actual financial success minimizes participant bias, when participants report a better financial situation than in reality. Our method offers an accurate measurement of a program's true success, improved individual financial situations long after the course is complete.
We also uncover personal attitudes and behaviors toward money. These hidden factors often sabotage conscious effort toward financial wellness.
Basic Financial Literacy Questions Reveal Complex Answers
Strategic financial literacy questions uncover a student's level of understanding. Blooms Taxonomy of Higher Order Thinking Skills demonstrates the natural progression of knowledge absorption and processing. You must first remember and understand the basics of a topic, then you can begin applying your newfound knowledge. When you get comfortable with applying it, you're ready to start analyzing what you've learned. After you practice analyzing, you can move on to evaluation and creating your own design. Teaching in this order along an appropriate timeline is of paramount importance if students are to become experts.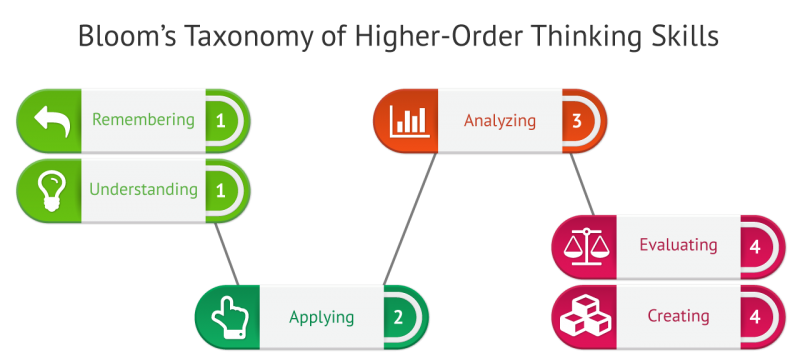 Many parents today struggle with money problems, including crippling credit card debt, lack of savings, inadequate retirement planning, or even foreclosure or potential bankruptcy. Studies show most fail even basic money tests.  But little do they know that their children are likely to encounter the exact same issues when they venture away from home. Kids often come to their parents with financial literacy questions, yet few parents received a solid foundation of money management training when they were young. Thus they lack skill and confidence to teach their kids these important lessons.
Providing youth with a "financial literacy 101" education is vital to their future well-being and security. As suggested by Ben Bernanke, Chairman of the Federal Reserve Bank, the global financial marketplace has become increasingly complex. Kids need easily accessible resources that will show them how to reach their financial goals, using practical steps toward effective action.
In addition to Bernanke, financial literacy quotes have been cited from a number of high-profile Americans. For example, in 2009 former U.S. Representative Ron Lewis was quoted as saying, "Financial literacy is an issue that should command our attention because many Americans are not adequately organizing finances for their education, healthcare and retirement." But how should parents go about getting their questions answered?
Many programs are available to teach kids about money, and parents can pick up valuable tips at the same time. Choosing financial literacy information that will teach youth how to be financially successful requires the following steps:
Look for practical education tools, rather than dry, theory-based reading materials.
Seek coursework that keeps students interested and engaged. Some courses on the market today even use celebrity and sports star endorsements to capture kids' attention.
Select a program designed to give kids a financial head start.
Look for materials that motivate and excite students to take action.
Parents who follow these steps can find educational tools and financial literacy counseling that will really make a difference in their children's lives.