Financial Literacy 101 Leads to Personal Empowerment
If you're looking to improve yourself, look at your level of financial literacy. Your personal money management skills can change the rest of your life, and you've found a wealth of information, resources and support, so explore the NFEC and get started.
The NFEC facilitates financial literacy education to organizations and individuals. We are independent, so we make our own decisions and you won't find any ads on our material. Our Curriculum Advisory Board designs programs that present strong theory that is firmly planted in the real world.
The Inception of an Idea for Financial Literacy 101
Here's an example of how we help people make their financial education dreams become real.
Nancy was a retired elementary school teacher who wanted to offer a financial literacy 101 program, but she didn't have any experience teaching financial topics.
She knew she wanted to teach high school age early adults at an average socioeconomic level. They probably had a rudimentary understanding of financial literacy and Nancy's intention was to bring them to a basic level where they could make sound decisions on their own. She talked to the local high school officials, and found that there was a strong need for her to follow thru with this initial idea. This was going to take more than just throwing together a financial literacy 101 pdf.
Defining the Learning Goals of Financial Literacy 101
Nancy wanted to give these pre-adults the knowledge and skills to make sound decisions about their money. Offering a summer program would give her students enough time to understand the skills and concepts. She wanted to get them to be able to think strategically about their money, so that in the next class, Nancy would build on that level of understanding. For this first class, if her students became comfortable with the skills and concepts, she'd be thrilled.
Class Material is More Complex than a Financial Literacy 101 PDF
Nancy now faced the question of how best to deliver the material to these 15 – 18-year-olds on summer vacation. She decided to give them a break from the classroom structure and present a weekly live webinar with a closed Facebook group to be active throughout the week. It would be based on a 6-week timeline and the webinar would be recorded. This would keep the students accountable while allowing them freedom and the opportunity for self-discipline.
The Subjects of Financial Literacy 101
Nancy wanted these young adults to walk away with an ability to use basic money management tactics in their own lives. They would mostly benefit from learning about debt, saving and budgeting. Six weeks allowed the students the time they would need to develop an ability to apply what they had learned.
Financial Literacy 101 Needs a Curriculum to Match the Audience
To best reach young adults, Nancy wanted a program that met core educational curriculum standards and offered practical lessons that the students could relate to. Since this was possibly their first real-world introduction into personal finance, she wanted the curriculum to encourage them to apply the theory into their daily lives.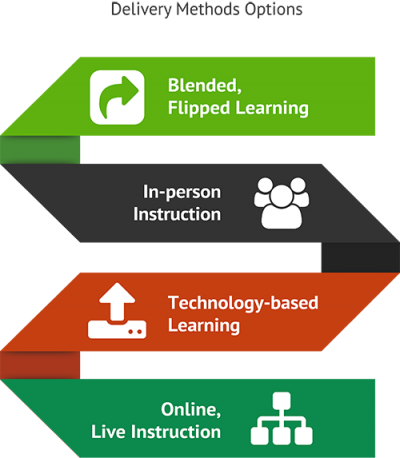 An Effective Presenter for Financial Literacy 101
Nancy had been an elementary school teacher for years, but she had never taught financial literacy to high school students. Her experience told her that she needed professional help for her first program. To her delight, she found the perfect NFEC Certified Financial Education Instructor with plenty of experience teaching finance to this particular audience. Yes, financial literacy 101 was off to a great start. This would help Nancy expand her teaching abilities into the realm of personal finance.
The Impact of Financial Literacy 101
Of the 47 students who enrolled, 43 of them (over 91%) successfully completed the program and 90% of those showed significant improvement in their financial literacy. Never had Nancy been so thrilled and motivated to continue. She sorted the data into a report that would show the impact of her program and help her get funding for expansion.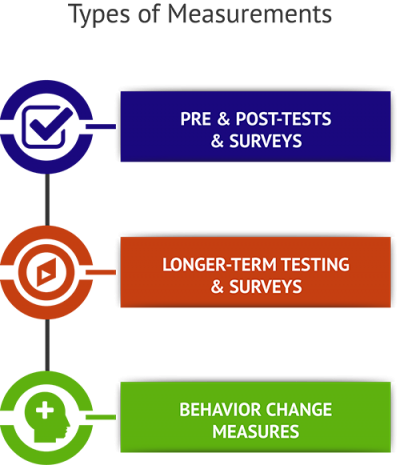 Beyond Financial Literacy 101
Slowly it began to sink in that financial literacy 101 was just the beginning. Her initial graduates would need ongoing support and guidance to put their new knowledge into practice, so she continued the Facebook group where she and fellow students could support each other.
She presented Completion Certificates to the students. This gave them confidence and an asset to use on resumes and college applications. They also got a financial literacy 101 pdf packed with online resources.
Young people go to college for the purpose of building a knowledge base that will lead to lucrative, fulfilling careers after they graduate. So why do so many college graduates leave school with a zero savings account balance and saddled with a huge student debt load? The answer is because their institute of higher education didn't offer a financial literacy 101 class. Too many of our nation's youth never obtained a financial education, where they might have learned the practical skills that lead to good money habits in adulthood.
Most adolescents learn money skills directly from their parents, even though few parents directly teach their kids these lessons. Rather, kids watch what how their parents handle important money decisions, and probably copy their habits. That means they are likely to repeat their parents' mistakes in addition to their successes. And since personal finance taught in high school is frequently limited to lessons on how to balance a checkbook, youth simply don't learn these skills. A financial literacy project is needed to promote personal finance training at the college level.
Colleges and universities will benefit greatly from giving their students financial literacy tests and guidance. Implementing a program to build these skills among the student body not only helps the students, but can be leveraged to achieve a variety of institutional goals. For example, a financial literacy program can increase student enrollment and retention, generate goodwill in the community, and become a fundraising tool.
The National Financial Educators Council has come up with the following definition of financial literacy: "Possessing the skills and knowledge on financial matters to confidently take effective action that best fulfills an individual's personal, family and global community goals." From the college student point of view, it's easy to see how financial literacy might contribute to the accomplishment of goals at all these levels post-graduation.