Financial Literacy Information
Throughout the world, finances seem to be an ongoing problem for most households. An alarming amount of people can't produce $400 during an emergency situation, and although there are many reasons for this, it may be assumed that financial illiteracy is a root cause. Studies show that without a foundation in financial literacy, students cannot fulfill their ultimate financial potential. Happily, there is a plethora of financial literacy information out there, and financial education programs have bridged the gap, attempting to provide reliable information to willing parties everywhere.
Where To Find Information About Financial Literacy
If you're looking for financial literacy information, keep in mind that different organizations and government agencies have their own definitions of the term. In general, "financial literacy" requires an understanding of how money works along with possession of the knowledge necessary to make healthy and sustainable financial decisions. Studies have shown that many individuals are financially illiterate and lack the knowledge foundation to make sound decisions. Financial education programs have stepped in to help ameliorate this dearth of financial literacy among individuals.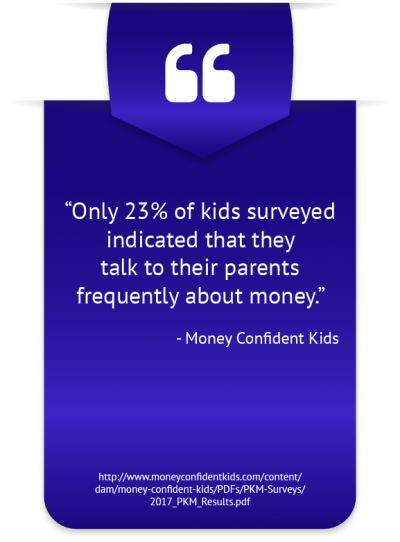 Factors Molding Financial Behavior
In a survey by OECD, well over a quarter of respondents replied that their culture influenced their attitudes toward wealth. https://www.oecd.org/finance/financial-education/2017%20Seminar%20on%20financial%20education
%20and%20financial%20consumer%20protection%20LAC%20Wood%20.pdf
An additional year of schooling increases the probability of having an investment income by 4.4% for whites and 1.7% for blacks. http://www.people.hbs.edu/scole/webfiles/cole-shastry-smarts%20HBS%20working%20paper.pdf
The Federal Deposit Corporation (FDIC) analyzed the intermediate-term impact of a financial literacy program on consumers' behavior and confidence 6 – 12 months after the end of the program. They found that consumers were more likely to have a checking account, budget wisely, save for retirement, and more. After the program, 78% of respondents reported they had a checking account, up from 12% before they had undergone the program. Another 69% reported their level of savings had increased after taking the program, with only 3% reporting that it had declined. https://www.fdic.gov/consumers/consumer/moneysmart/pubs/ms070424.pdf
Researchers take advantage of a survey recording self-reported savings rates, as measured by amount of unspent take-home pay along with voluntary deferrals (e.g. 401(k) plan), and the state the respondent went to high school in. This is used to determine whether state mandated financial education curricula have an impact on the amount individuals save. Those entering high school five years after the implementation of the mandate had a savings rate of 1.5 percentage points higher than for students not exposed to a mandate. http://www.nber.org/papers/w6085.pdf
The Personal Impact of Access to Financial Illiteracy Information
Vermont, which ranked 2nd out of all 50 states on a financial literacy assessment, had the lowest rate of non-bank borrowing methods, at 15.2%.http://www.usfinancialcapability.org/downloads/NFCS_2015_State_Rankings.pdf
Less than one in ten (7%) understand that small company stock funds have a higher return over time than large company stock funds, dividend paying stock funds, or high yield bond funds. http://retirement.theamericancollege.edu/sites/retirement/files/2017_Retirement_Income_Literacy_Report.pdf
Households that scored higher on a specially constructed investment knowledge index were found to be more likely to have a diversified portfolio and have a 401(k) account. https://www.federalreserve.gov/pubs/bulletin/2003/0703lead.pdf
A study undertaken in the Dominican Republic compared two distinct approaches to financial literacy: a standard accounting curriculum and a rule-of-thumb training that taught financial heuristics. The simpler rule-of-thumb training was found to produce a larger effect in firms' financial practices and made them more likely to keep accounting records, forecast monthly revenues, and objectively report financial figures. https://www.povertyactionlab.org/sites/default/files/publications/124_303%20Rules%20of%20Thumb
%20AEJ%20Apr2014.pdf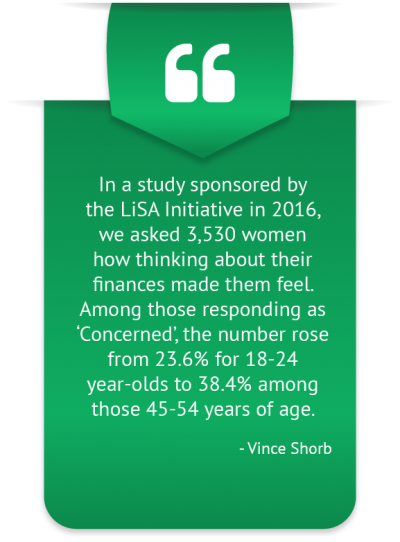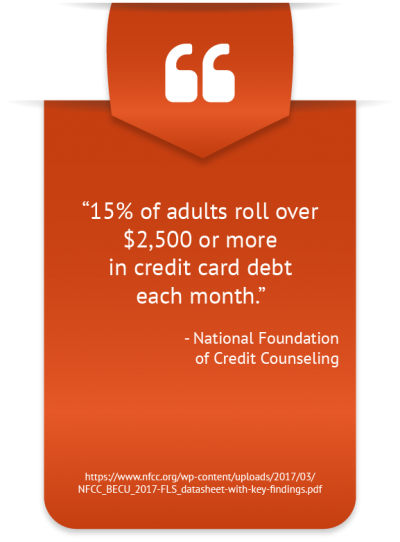 The Current Financial Situation Facing Adults Today
Researchers asked individuals two sets of questions, one pertaining to basic financial literacy while the other related to advanced financial knowledge. The researchers then applied statistical techniques to construct indexes of financial knowledge. The probability of participating in the stock market increased 14 percentage points with a one standard deviation increase in advanced financial knowledge. In addition, a one standard deviation increase in basic financial literacy increases the probability of saving for retirement by 20 percentage points. https://www.dnb.nl/en/binaries/working%20paper%20313_tcm47-257145.pdf
46 percent of respondents said they either could not cover an emergency expense of $400 or would cover it by selling something or borrowing money. https://s3.amazonaws.com
57% of millennials have either an advisor or robo advisor. http://www.moneyconfidentkids.com/content/dam/money-confident-kids/PDFs/PKM-Surveys/2017_PKM_Results.pdf
The Federal Reserve Board's Division of Consumer and Community Affairs suggests that public service announcements could connect people to essential financial education material. Programs could partner with local newspapers to help elucidate the economic benefits of financial competency. https://www.federalreserve.gov/pubs/bulletin/2003/0703lead.pdf
The Growing Demand for Financial Literacy Information
The growing epidemic of individuals without a strong base in personal finance knowledge has prompted more and more to seek financial literacy information. The financial literacy information they receive is often of a lower quality than one might expect. The number of youth with considerable expertise in STEM fields but utterly lacking in basic financial competency is strikingly high. In order to raise a well-rounded generation of youth ready to tackle the financial challenges they will encounter, financial literacy programs and government policies promoting financial knowledge must be supported.
Nowadays many people are searching for financial literacy information or ways to teach their kids about money. Many programs, books, and curriculum packages are out on the market, so advice for choosing an effective one is much-needed. Follow these tips for best results:
Look for materials and resources that define financial literacy topics in practical ways. In other words, choose courses that teach hands-on methods to become financially successful over dry, theory-based instruction. Especially for kids, teaching strategies must be fun, engaging, and interactive in order to hold their interest and ensure that they retain the knowledge.
Choose a course that offers a head start toward long-term financial security and success. That means not just presenting financial literacy facts on a written page, but taking students through a series of exercises and activities that allow them to practice the skills they're learning. This is true no matter the age or background of the student.
Some programs might ask people to write a financial literacy essay or article. This could represent best practices for teaching money skills if the essay is about their dreams and how those dreams might become reality. A good money management education involves setting financial goals and then drawing a roadmap toward accomplishing them. The roadmap must include all the important action steps they need to take: budgeting, having a strong banking relationship, building good credit, avoiding bad debt, knowing when and how to get loans, investing, buying insurance, and long-term planning. Together these action steps form a pathway to financial security.
Finally, the best financial literacy program is one that prepares people to face the challenges of the real world. Especially for kids, it's important to demonstrate how the lessons apply directly to situations they face now, or are likely to face when they venture out on their own.
Complimentary Financial Literacy Information Now Available
The headlines are full of financial literacy statistics and dire predictions—far too many Americans today are facing horrific financial problems. The result of all these money issues is that young adults have the odds stacked against them. A recent report from the U.S. Government Accountability Office states that more than one-third of the current workforce will have nothing saved in a retirement account by the year 2050. But if financial literacy information becomes spread to a wider audience, our kids' futures don't have to be this way.
The National Financial Educators Council has taken the lead to provide personal finance counseling, materials, resources, and programs all over the country. Money lessons are rarely—if ever—taught in public schools. Moreover, although the majority of parents recognize that their kids need to learn about money, few have the skills or confidence to teach them. Yet gaining a practical financial education not only will benefit young people in the long-term, but also can have positive effects in the moment.
Online career center CollegeGrad reports that 77% of college graduates are planning to move back in with parents when they finish school. Most of these "boomerang kids" cite financial reasons for their decision. But if these young adults had been made aware of the free financial literacy materials. offered by the NFEC, they might have learned key personal finance capabilities that would have moved them toward financial independence, instead of remaining an ongoing burden on their parents.
The NFEC is a national financial literacy foundation that provides the entire range of resources and initiatives all designed to improve the personal finance knowledge of the American populace. This organization is dedicated to preparing people of all ages and from all walks of life to make well-qualified financial decisions that improve their lives and the lives of their loved ones—which is exactly how the NFEC professionals define personal finance.
Contact us to get specific financial literacy information you desire.