Free Financial Literacy Curriculum: Immediate Access
If you've been searching around, trying to find a resource for a free financial literacy curriculum, then you probably already know how difficult it is to find engaging and easy-to-digest material. Don't worry anymore, because luck has brought you to the right place. We've crafted a complete guide outlining everything that's necessary to construct the best financial education path, which is part of our goal of helping people and organizations reach financial success.
The NFEC offers users around the world Free Financial Literacy Curriculum, utilizing material that's customizable for any group – no matter which age group they're in or where they fit socioeconomically.
These solutions are useful and engaging, and they simultaneously present a fun way of absorbing the information.
About the NFEC & Who We Serve
No matter the size or scope, the NFEC supports your efforts with scalable financial education programming. From single workshops to large ongoing initiatives, we provide support to any organization that desires high-quality financial education programming.
The NFEC is an IRS-recognized Benefits Corporation that has supported the development of 2,500+ programs over the last decade. We help individuals and organizations reduce the cost and time needed to develop programming, while providing the tools and training that increase program impact. Our resources and programming processes have been used by tens of thousands of organizations, including:
1. Realizing an Unmet Need of Free Financial Literacy Curriculum
Now let's take a glance at a real-life situation in which these resources have helped people as it relates to Free Financial Literacy Curriculum:
Stephanie is the director of a volunteer program that provides college preparation help to underserved high school students in the area. She oversees a group of college-age volunteers, who she really wanted to help when it comes to their personal finances. Specifically, she wanted to find a financial literacy training curriculum to present to them, but she had no idea where to begin. Teaching wasn't exactly in her skillset, so she needed to reach out to a third party to figure out a way to best deliver this important information.
After informally speaking with all of her team members, she came to the realization that most of them didn't even possess a basic level of knowledge on this topic. What they really needed, she understood, was money management information that's easy to digest.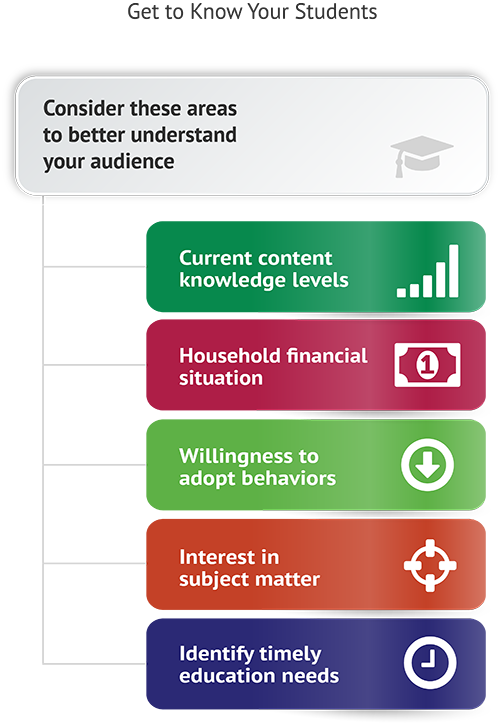 2. Getting Started
Her first idea in this endeavor was to use a series of workshops, held by her, to help the group acquire a solid understanding of this topic. She wanted to get the ball rolling with improving their finances as soon as she possibly could, so she thought it would be sufficient to provide them with a bare-bones course that solely highlighted the fundamentals. She wanted to include some financial literacy games to inject interactivity and fun into the course. Further down the road, however, she hoped for this group to all become partial experts on the topic of money matters.
3. Approaching Free Financial Literacy Curriculum
Now that Stephanie had chosen her short-term aims and what she planned for the distant future, her next move was to focus on how she could give this vital information to her team. Which delivery method should she go with? What about the overall pace? She would rather opt for a low-pressure, self-paced financial literacy curriculum map for this group, especially considering their wildly varying schedules – which finally led her to select an internet-based program that taught financial literacy training curriculum without boring the group.
4. Mapping out a Financial Literacy Training Curriculum
What Stephanie needed to proceed with next was to narrow down the focus of the program. As the audience were all near beginners in this subject, she opted to have the free financial literacy curriculum course revolve around just the basics related to personal financial responsibilities.  The end goal was for them to complete a financial literacy certification test and have one-hundred percent graduation rate.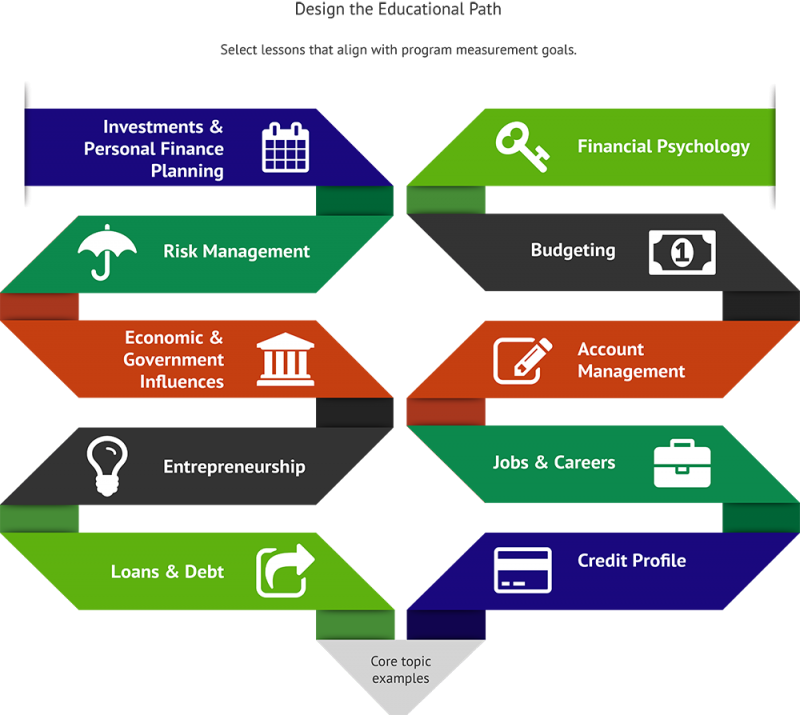 5. Choosing a Primary Focus
Stephanie needed a financial literacy training curriculum that covered these subjects with engaging, interactive drills, and one that could also work around the group's mismatched schedule availability. Because of this, she opted to go with a flexible and modular learning program.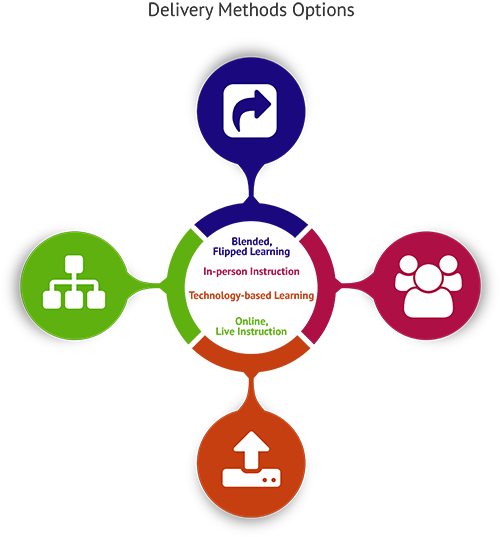 6. Finding Assistance for a Free Financial Literacy Curriculum Map
Stephanie could handle presenting a structured, modular course to the group, but she was concerned that her approach may not be designed well enough. This brought her to the next issue to worry about: would she be able to locate somebody else that has the right skills for teaching fundamental money management while using a financial literacy curriculum map? That's why she did some searching to get in contact with a skilled NFEC Certified Educator that could help out.
7. Time for Executing the Plan
Of her 10-person group of mostly young volunteers, 9 of them (90%) completed the program. From that group of 9 people, 8 of them (89%) filled out a short survey claiming that they had "significantly" boosted their personal finance knowledge. After the fact, Stephanie generated a report that illustrated the strong results of the course – that way, she could show how helpful the program was.
8. The Critical Follow-Up
Stephanie already realized that this first phase was just to get the ball rolling, and that this group of volunteers would need further support if they wanted to apply what they picked up in the course in their personal lives. Right after the first leg of the program ended, she opted to craft individualized motivational email messages to all who had been participants – giving them congratulations and highlighting the importance of keeping their focus on their own goals when it comes to personal money management.
To help the student volunteers retain what they picked up through the financial literacy training curriculum, Stephanie offered each of them monthly follow-up sessions that would be designed similarly to the first one. That way, she could keep helping them build upon the base level of knowledge they had already achieved through the course.

Free Financial Literacy Curriculum Benefits Adult Participants
The National Financial Educators Council (NFEC) is a recognized leader in the financial literacy arena. Their products and services have revolutionized how money management lessons are taught. The NFEC provides free financial literacy curriculum to organizations and individuals worldwide, curriculum that can be tailored for groups of any age or socioeconomic background. Thus these practical resources serve a wide range of needs.
A key component of every NFEC financial literacy curriculum is its primary focus on the benefits of learning how to manage money. In other words, people become motivated to learn money skills not because they want to become "financially literate," but because of what financial literacy will give them. For example, participants are guided to ponder the following benefits of learning money skills, and what each one means to them:
Increased free time
Independence
Security
Making a positive difference
Helping out family and friends
Fun
All the lessons in the NFEC programs are backed up with interesting financial literacy worksheets that allow participants to practice the lessons they're learning in a safe environment. This practice translates to increased confidence in their abilities to apply the skills to actual life situations. The NFEC stands behind this practical approach as the most effective teaching method to ensure long-term learning retention.
Any financial literacy curriculum for adults must remain sensitive to the fact that many people already are experiencing financial difficulties that are the source of major worry and stress. The NFEC's financial literacy curriculum illustrates the inter-relationships between assets, income, credit, and debt and the common problems people experience in each area. Then the program helps participants see how the cycle can be turned around and viewed from a positive angle. Knowledge is power, and each lesson contains a kernel of knowledge that can turn past negative experience into positive solutions.