Financial Literacy Games Everyone Will Enjoy
Looking for interactive financial literacy games for all ages? You're in the right place because we're an authority in financial literacy education. Check out our offline and online financial literacy games.
The NFEC is an independent resource of financial education tools and information. We offer many diverse resources for different types of students. Our financial literacy games help our certified instructors teach personal finance.
Interactive Financial Literacy Games for Elementary School Students
Here's how Bill used interactive financial literacy games to teach pre-teens how to manage their money.
Bill, an elementary school teacher, wanted to teach kids about money before they got to high school. The only problem was, he didn't know how to incorporate it into his school's existing curriculum.
His students were his target audience, middle-class pre-high school age kids. He needed to gauge their interest, so he conducted an in-class poll and discovered an overwhelming interest.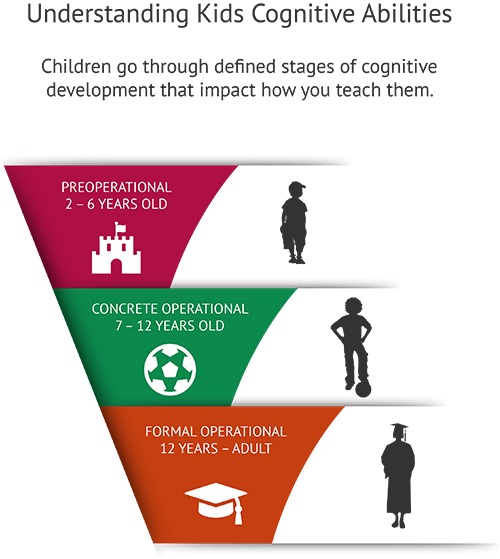 Goals of A Course Using Online Financial Literacy Games
He wanted to give these kids an education in basic money management. He did not have a lot of time to teach them, He'd be happy just introducing them to the basics. He'd be happy if they got just an ability to recall and reproduce the material. He wanted to offer more in-depth knowledge as they entered high school, but a pre-high school introduction would be a great start.
Extracurricular Online Financial Literacy Games
Now that the learning goals were set, Bill thought about how to deliver the course. He would go outside the school's curriculum and deliver it after school, via webinar. The course would be voluntary in order to bypass the politics of the school. It would be based on a timeline, to keep the students challenged.
Topics of Online Financial Literacy Games
Bill's young audience had no previous experience with interactive financial literacy games, so he wanted to introduce them to the basics of saving, debt and budgeting. He'd be able to attain his learning goals if he stuck to the course schedule and outline.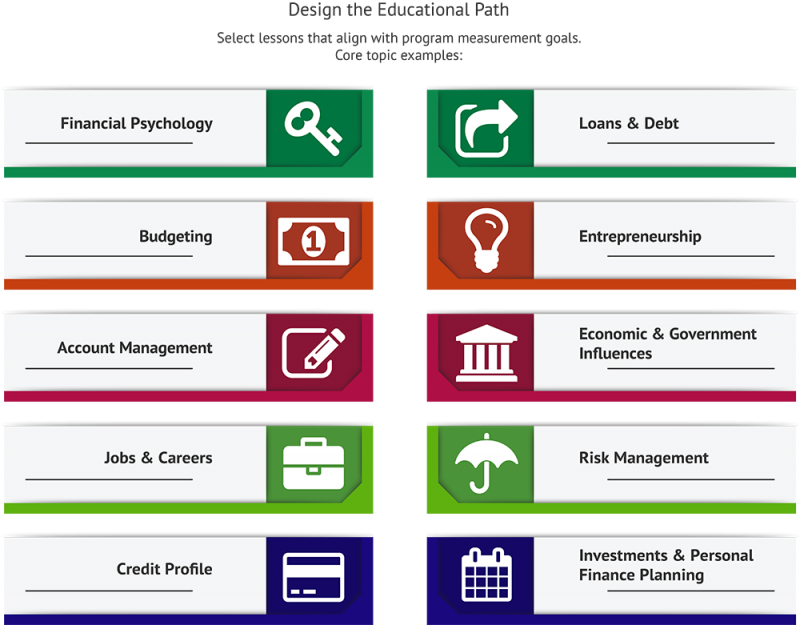 Curriculum for Online Financial Literacy Games
Now Bill considered the right curriculum for his course. He wanted these financial literacy games to be interactive and engaging. It also had to be aligned with established educational standards. Since this was their first introduction into personal money management, they would need a suitable scaffolding to keep his students progressing systematically. He wanted it to also include many types of
financial literacy activities
to engage the learners.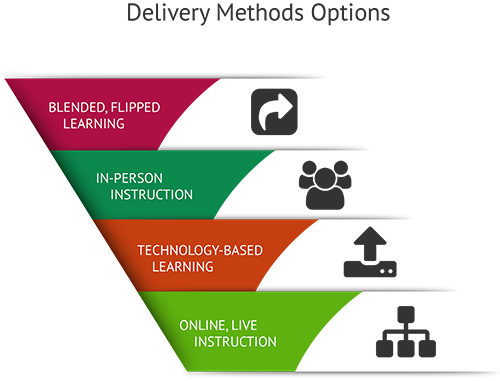 A Qualified Instructor to Present Financial Literacy Games
Even though he was an elementary school teacher and planned on becoming certified in financial education, Bill had never taught personal finance and he knew he needed help. He found an NFEC Certified Financial Education Instructor with elementary school teaching experience.
Results of an Online Financial Literacy Games Course
Of the 34 students who took Bill's course, 32 of them completed it and all 32 showed the ability to recall and reproduce the course material. Bill sorted the data and created a report he would use to show the success his course had achieved. This would be instrumental in gaining funding.
Interactive Financial Literacy Games Are Just the Beginning
While Bill handed out completion certificates, he realized that this was just the beginning. He could expand in many ways and decided to add a continuing education program the following year. He would also push for his school system to add financial education to the school's curriculum. Something so important should not be overlooked.
There are many good reasons why children and teens need to learn about money. One day they'll have to face the real world, and they need to be prepared. The NFEC has developed curriculum programs designed to do just that—get kids ready to meet the situations they'll face as adults. Using financial literacy games and other interactive activities, kids learn by practicing real-world money decisions.
Most people probably know the classic game Monopoly, in which players buy and sell properties. Playing Monopoly teaches kids how to collect and pay rents and taxes, handle paper money of different denominations, and keep track of cash flow. The NFEC recognizes that personal finance games like Monopoly help children learn how to manage bills and other responsibilities. Drawing on the game format, they've created interactive lesson plans that guide young people to practice all the financial decisions a typical American adult will encounter.
When kids learn about and become comfortable handling money early, they'll be that much better prepared to move out on their own when the time comes. Obtaining key skills to budget and manage their resources will make it easier for youth to live successful lives. Financial education games like those in the NFEC curriculum take advantage of the knowledge that children have different learning styles, and many kids learn best by doing.
Another advantage to using a financial literacy game to teach kids about money is that it makes learning easy. For example, explaining banking concepts to young children in a way they can understand poses quite a challenge. But a simulation game where kids visit a mock bank and learn how to set up accounts, make deposits, and take out loans forms a valuable instructional tool. Practical examples help children easily comprehend and remember the lessons.
Financial literacy for children is vitally important to help them avoid the common financial pitfalls so many adults experience. The games and activities the NFEC has created to aid teaching important money skills make learning simple and fun.
The Real Money Experience Financial Literacy Game
Looking for a fun, engaging way to teach youth about financial literacy? You'll find what you need in the National Financial Educators Council's Real Money Experience (RMX) financial literacy game. This game gives students a glimpse into their financial future, providing hands-on experience in making the financial decisions they'll face after graduation. The game can be eye-opening, but takes place in a safe environment where students can learn practical money skills that apply to their future lives.Designed around core education standards, the RMX financial literacy game uses experiential learning techniques to help students improve their financial decision-making abilities. The interactive approach improves retention rates while making the process enjoyable for students and teachers alike.High school and college students want to learn about money. Unfortunately, most financial literacy curriculum is boring and focuses more on theory than on practical skills.
Students need hands-on experience to learn how to become financially secure in the real world. The Real Money Experience is designed not only to be entertaining, but also to prepare students for the financial realities they'll encounter when they move out on their own.
Watch Videos from the full-production financial literacy workshop version (this webpage is focused on the classroom version) of the Real Money Experience game:
Simon Family Foundation
Penn State University (Erie)
The classroom version of the RMX event packs the same fun principles into a classroom environment. The first step of the RMX financial literacy game has students decide upon careers and make educational choices that affect their incomes. They choose clothing, housing, and transportation options to fit their budgets. Participants quickly become aware of the ongoing expenses associated with each decision as they learn about bills, budgeting, and lifestyle choices.Twelve essential topics are covered in the RMX financial literacy game including:
Credit
Education & Skills
Career
Community Service
Banking
Health & Nutrition
Housing
Savings & Investment
Insurance
Day-to-Day Expenses
Transportation
Long-Term Planning
The RMX financial literacy game is perfect for high school and college-level students and takes between three and four hours to complete. The Real Money Experience classroom edition includes:
Instructors Guide. This detailed guide will walk you step-by-step through each of the twelve lessons.
Instructors Multimedia Education Center. Learn how to deliver the RMX financial literacy game to maximize effectiveness and ensure participant enjoyment. This 90-minute video instruction will help you feel confident and ready to help your students pick up important financial literacy skill sets.
Student Guides and Budget Worksheets. Receive 30 full-color student workbooks and budget worksheets that walk participants through the decision-making process.
Fundraising Resources. The NFEC's financial literacy grant guide and sponsorship forms can help you raise funds while you educate those you serve.
Testing and Surveys. Quantify the results of the program to help secure funding and measure the program's effectiveness. See the results from the live version of our Real Money Experience.
Support. The NFEC support staff is available via phone and email to help maximize your program's impact.
To learn more visit the Financial Literacy Curriculum page for Middle School, High School and College Level Students.
The Real Money Experience financial literacy game package is offered as a single-site (to be used for one organization) license. Click the text link to learn more about
Give your students what many adults wish they had – a safe environment to learn essential money management lessons. By now you understand that sharing the RMX financial literacy game with your students will prepare them for the financial realities they must face in the very near future.We commend your efforts to empower those you serve with practical financial lessons, and we look forward to serving you.
Financial Literacy Games Help Reach All Ages
There has been a recent surge in organizations seeking finance games to teach people of all ages about money. This has led the NFEC to introduce several financial literacy games that are aimed at improving the financial capabilities of those that play the games.
There are many benefits to 'game style learning'. Improved retention and engagement among participants are just the tip of the iceberg. Designers and inventors often face difficult tasks in creating programs that meet the highest educational standards while also being fun. The Real Money Experience, Camp Millionaire, NestEgg and the Money Game have bridged those gaps, and the feedback from those who participated have been excellent.
The Real Money Experience puts youth in the financial situations they will face when they graduate. Housing, auto, credit, and debt savings are all covered, giving participants a wide base of information to build on. The NestEgg personal finance game gives a high-level information on investments and money management habits that will help players in real life.
These finance games ensue the performance of your bank account as people learn and take action upon the lessons learned. Always run the financial adventure for maximum gain. Last but not least, is the National Financial Educators Councils' hands on games for kids. Mostly, it is played by the younger generation of people. Here, a way of earning money is taught to them in a way of formal or self employment. Truly speaking, the are the better ways to learn than the hard way.
Tips for Choosing a Financial Literacy Game
Parents and teachers searching for resources to teach kids about money should know the characteristics of truly effective programs. The limited impact of many financial literacy programs points up a clear need for lesson plans that really work. One type of Internet-based financial education is the financial literacy game. According to experts at the National Financial Educators Council (NFEC), games are an excellent tool to teach children money management basics.
The NFEC has designed curriculum packages for every student level, from preschool to college. While these lessons are informative and conform to core educational standards, they also are designed to be fun and practical so students stay engaged. The programs make heavy use of financial literacy games and other hands-on activities so the participants never become bored or turned off by the learning process.
To teach financial literacy for kids, games have the advantage of interactivity and practical examples. For example, one online game takes children through the process of running a virtual business. They are guided to price merchandise, collect money, and pay employees. This type of virtual simulation is a great way to give kids important skills they'll need later in life.
Here are a few tips for choosing games that teach financial literacy for kids:
Make sure there is a video or DVD tutorial so you know how the game works.
Check the content of the lesson plans. At minimum, they should cover basic lessons of income, education, career, budgeting, banking, and savings.
Look at the age classification to make sure the program is age-appropriate for the target child.
Read any testimonials and/or reviews from others who have tried the game.
Presenting financial literacy programs for young people can contribute to their development of important money habits later on. And games make learning fun, so the lessons are much more likely to stick with kids over the long term.
Advantages of Financial Literacy Games
Many parents find that financial literacy games are very useful. They teach children about using money well. This is a very important life skill. It is needed in adulthood as well as in childhood. Youngsters who learn all about managing their money from early get a good head start.
People who are not properly prepared to make wise economic decisions suffer in life. They often find it difficult to stick to a budget. Some persons do not understand how to make a spending plan. Parents who make the effort to teach these concepts to their children early in life prepare them well for the future.
Activities that teach these concepts in a fun way lighten the burden on caregivers. Kids can explore ideas with their peers. They can also come to an understanding of the consequences of poor management by experiencing repercussions in a safe environment.
Lessons learned in play will be carried into more serious areas of life. Kids are encouraged to save. Many adults struggle with teaching their little ones how to avoid spending all the funds they receive. Through these activities youth learn to put funds aside because they may need them later to capitalize on opportunities. They learn not to waste their resources.
Some activities encourage entrepreneurship in children. Kids learn how important it is to start a business or own a commercial enterprise. They may buy and sell profitable organizations in a virtual setting. They learn that they can make a profit that way.
Financial literacy games empower youth. They become smarter consumers because they understand the value of the funds they earn. Kids of all ages can participate in the activities. These young people go on to become the business leaders and innovators of the future. In this way they also help societies to become stronger.
Share This Article