NFEC Financial Literacy Games Prepare Kids for Real Life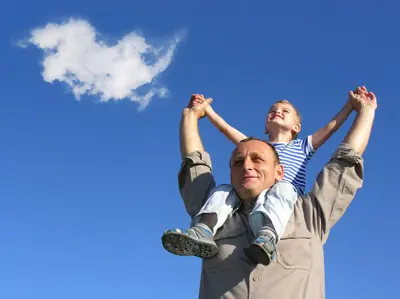 There are many good reasons why children and teens need to learn about money. One day they'll have to face the real world, and they need to be prepared. The NFEC has developed curriculum programs designed to do just that—get kids ready to meet the situations they'll face as adults. Using financial literacy games and other interactive activities, kids learn by practicing real-world money decisions.
Most people probably know the classic game Monopoly, in which players buy and sell properties. Playing Monopoly teaches kids how to collect and pay rents and taxes, handle paper money of different denominations, and keep track of cash flow. The NFEC recognizes that personal finance games like Monopoly help children learn how to manage bills and other responsibilities. Drawing on the game format, they've created interactive lesson plans that guide young people to practice all the financial decisions a typical American adult will encounter.
When kids learn about and become comfortable handling money early, they'll be that much better prepared to move out on their own when the time comes. Obtaining key skills to budget and manage their resources will make it easier for youth to live successful lives. Financial education games like those in the NFEC curriculum take advantage of the knowledge that children have different learning styles, and many kids learn best by doing.
Another advantage to using a financial literacy game to teach kids about money is that it makes learning easy. For example, explaining banking concepts to young children in a way they can understand poses quite a challenge. But a simulation game where kids visit a mock bank and learn how to set up accounts, make deposits, and take out loans forms a valuable instructional tool. Practical examples help children easily comprehend and remember the lessons.
Financial literacy for children is vitally important to help them avoid the common financial pitfalls so many adults experience. The games and activities the NFEC has created to aid teaching important money skills make learning simple and fun.
The Real Money Experience Financial Literacy Game
Looking for a fun, engaging way to teach youth about financial literacy?  You'll find what you need in the National Financial Educators Council's Real Money Experience (RMX) financial literacy game.  This game gives students a glimpse into their financial future, providing hands-on experience in making the financial decisions they'll face after graduation.  The game can be eye-opening, but takes place in a safe environment where students can learn practical money skills that apply to their future lives.Designed around core education standards, the RMX financial literacy game uses experiential learning techniques to help students improve their financial decision-making abilities.  The interactive approach improves retention rates while making the process enjoyable for students and teachers alike.High school and college students want to learn about money.  Unfortunately, most financial education curriculum is boring and focuses more on theory than on practical skills.
Students need hands-on experience to learn how to become financially secure in the real world.  The Real Money Experience is designed not only to be entertaining, but also to prepare students for the financial realities they'll encounter when they move out on their own.
Watch Videos from the full-production RMX version (this webpage is focused on the classroom version) of the Real Money Experience game:
Simon Family Foundation
Penn State University (Erie)
The classroom version of the RMX event packs the same fun principles into a classroom environment.  The first step of the RMX financial literacy game has students decide upon careers and make educational choices that affect their incomes.  They choose clothing, housing, and transportation options to fit their budgets.  Participants quickly become aware of the ongoing expenses associated with each decision as they learn about bills, budgeting, and lifestyle choices.Twelve essential topics are covered in the RMX financial literacy game including:
Credit
Education & Skills
Career
Community Service
Banking
Health & Nutrition
Housing
Savings & Investment
Insurance
Day-to-Day Expenses
Transportation
Long-Term Planning
The RMX financial literacy game is perfect for high school and college-level students and takes between three and four hours to complete.  The Real Money Experience classroom edition includes:
Instructors Guide. This detailed guide will walk you step-by-step through each of the twelve lessons.
Instructors Multimedia Education Center. Learn how to deliver the RMX financial literacy game to maximize effectiveness and ensure participant enjoyment. This 90-minute video instruction will help you feel confident and ready to help your students pick up important financial literacy skill sets.
Student Guides and Budget Worksheets. Receive 30 full-color student workbooks and budget worksheets that walk participants through the decision-making process.
Fundraising Resources. The NFEC's financial literacy grant guide and sponsorship forms can help you raise funds while you educate those you serve.
Testing and Surveys. Quantify the results of the program to help secure funding and measure the program's effectiveness. See the results from the live version of our Real Money Experience.
Support. The NFEC support staff is available via phone and email to help maximize your program's impact.
To learn more visit the Financial Literacy Curriculum page for Middle School, High School and College Level Students.
The Real Money Experience financial literacy game package is offered as a single-site (to be used for one organization) license.  Click the text link to learn more about
Give your students what many adults wish they had – a safe environment to learn essential money management lessons.  By now you understand that sharing the RMX financial literacy game with your students will prepare them for the financial realities they must face in the very near future.We commend your efforts to empower those you serve with practical financial lessons, and we look forward to serving you.
Share This Article