Eight Phases of Building a Successful Financial Literacy Workshop
Looking to figure out how you can successfully organize a financial literacy workshop? Well, you're in luck! You've found it. You've stumbled across an in-depth breakdown of exactly how to achieve your goal. We'll take you through every step of the way.
A Financial Literacy Workshop in the Real World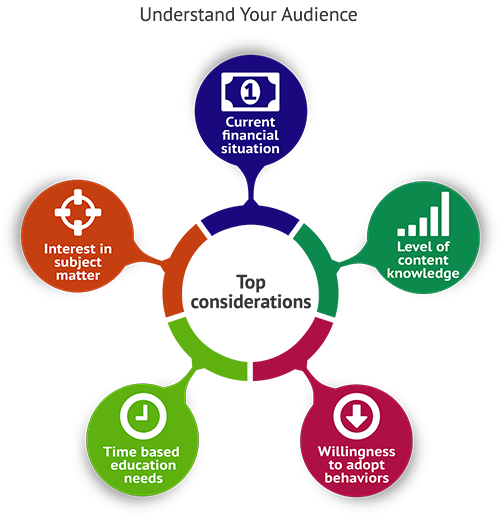 How to Make Your Financial Literacy Workshop Idea Come to Life
The following example is a scenario where a professional successfully managed to achieve their goal of planning a financial literacy workshop:
Maggy is a project manager at a multinational, and she supervises 9 new interns and research assistants – all who are between the ages of 22 and 25. After several of her staff asked her personal finance questions, she decided to try to hold a financial literacy workshop for them. She had a pretty strong grasp of the subject matter, but she was missing some critical pieces that would be necessary to move forward.
After doing a quick sample survey, she realized that this group needed resources regarding personal finance basics – nothing too advanced.
Setting Goals: Financial Literacy Workshop Topic Ideas
Maggy's short-term objection was to give this group of young adults a well-rounded education on critical personal finance knowledge that could help them in their lives right now. Since the availability in everyone's schedules was quite limited to just two to three hours per week, she was willing to just provide a financial literacy workshop that would be broken down into 1-hour segments. For this reason, she was okay with doing a semi-condensed program.
For the end of this workshop, Maggy set her goal for the group to reach the "Analyzing" level of knowledge of Bloom's Taxonomy.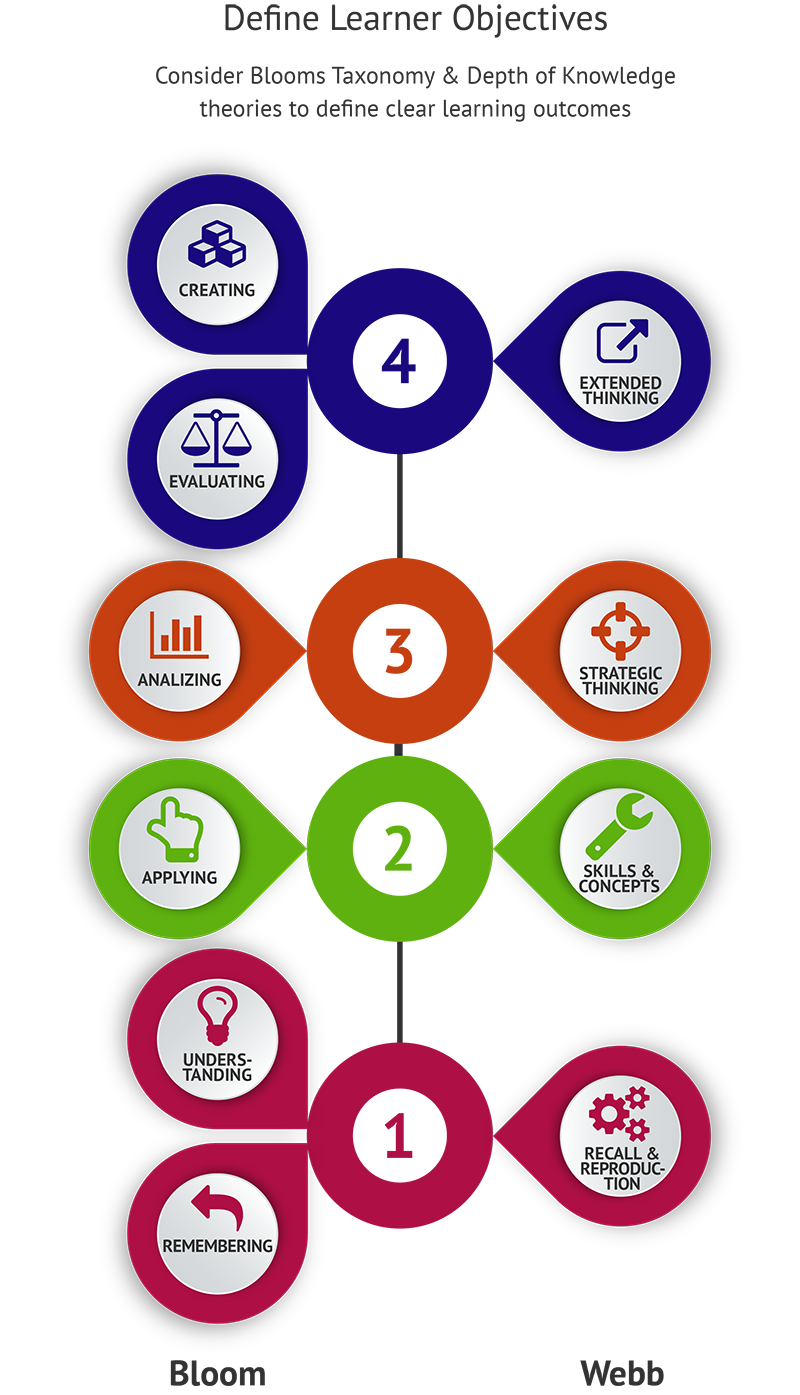 Setting Out on a Path of Success
Now that Maggy had a vision for her practical goals, she needed to figure out how she would deliver this workshop. This group of people had varying schedules, so she realized that an internet-based program would be the ideal solution when it came to financial literacy workshop topics.
Fine-Tuning
Maggy then needed to figure out a narrower focus for her workshop. This group was all made up of young adults, so she decided to make the financial literacy workshop topics mostly about emergency savings and credit.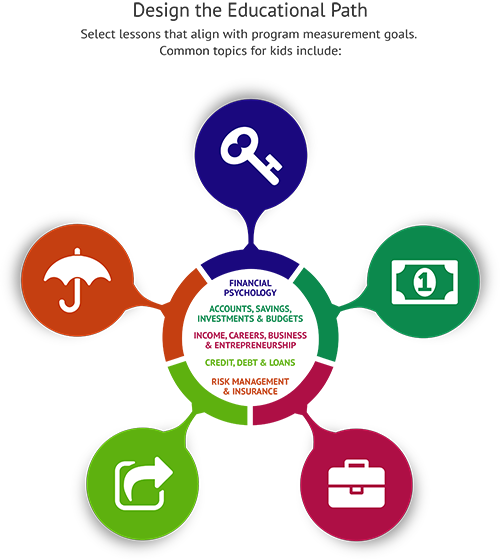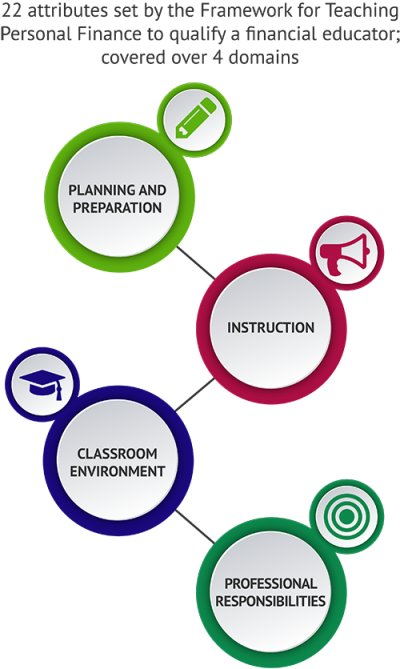 Don't Be Afraid to Ask for Help
Next, Maggy needed to seek out an experienced educator to present her workshop to the group. She went looking for an instructor that had proven teaching skills, as well as a robust level of knowledge on the financial literacy workshop topics at hand.
The educator she chose was an NFEC Certified Financial Education Instructor.
Format: Financial Literacy Workshop Topics
Maggy needed a workshop that would be successful, despite the group's schedule limitations. With that thinking, she opted to create a flexible program that would be broken up into smaller units that can be completed whenever possible.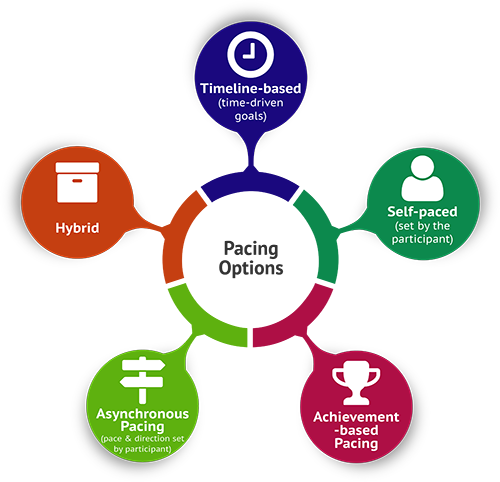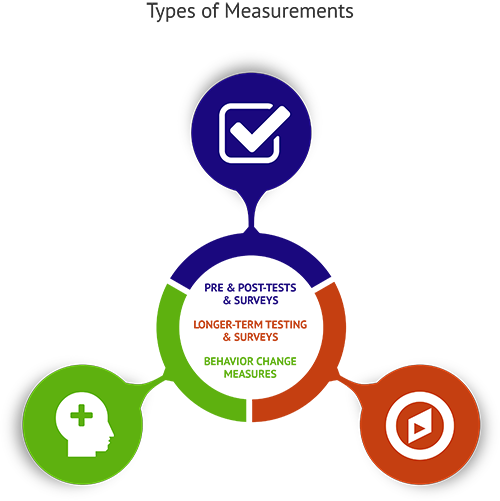 Quantifying Results
Of the 9 interns and research assistants, 8 managed to complete the course with an average improvement of 14%. Maggy then collected the data and generated a report so that she could show it to the higher-ups at her organization how successful her financial literacy workshop ideas were.
The Importance of Recognition
Maggy knew that this group would be best helped if they received ongoing support. Right after the financial literacy workshop topics were over, she sent out individual congratulations emails to everyone who participated.
She decided to offer everyone monthly follow-up lessons, so that she could help them retain what they had learned from her first successful workshop.
It's never too early to start planning for retirement, even when you're still young. To illustrate, if a person started saving $400 a month at age 18 and invested it wisely, that person could have a million dollars by age 45—not a bad retirement fund. But a good financial literacy workshop will tell you that learning to invest wisely starts with setting smart, achievable goals.
The National Financial Educators Council produces financial workshops that teach exactly this type of practical money lesson. The NFEC has a social enterprise business model, which means they provide many of their materials and courses complimentary. A basic money management lesson—one that appears in their coursework at all levels—is learning to set financial goals.
Just like in football, soccer, or hockey, you can't score without a goal. Part of achieving financial literacy involves setting goals and putting them in writing. Writing down your objectives and using mental imagery to focus on achieving them makes them easier to reach. Goal-setting has many benefits, including motivation, building a viable savings and spending plan, and freedom from worry. Setting good goals gets you that much closer to success.
A goal-setting exercise can improve every aspect of your life. In their financial literacy seminars, the NFEC recommends setting goals in all these areas: family/relationships, health, fun and toys, giving back, spiritual wellbeing, career/money, and personal growth. Having goals in all facets of your life keeps you happy, balanced, and well-adjusted.
Use the SMART guidelines to set goals. The SMART acronym stands for Specific, Measurable, Attainable, Results-oriented, and Time-driven. Once your financial goals are in place, you can sit back and enjoy the freedom of having a life plan. This exercise works for people of any age and from all backgrounds. Even the NFEC financial literacy workshop to promote financial literacy for kids includes a goal-setting phase. The NFEC resources and programs are always age-appropriate and practical, and starting young gives people a huge advantage.
Financial Literacy Workshops form Pathway to American Dream
The American Dream has been described as the freedom to succeed and prosper, achieved through hard work. Success and prosperity may be defined differently by different people. Yet most individuals will consider money as at least a portion of their recipe for success. Thus learning practical money skills can move people toward living the American Dream. For financial literacy workshops that cover all aspects of real-world money education, contact the National Financial Educators Council (https://www.financialeducatorscouncil.org).
People who take a financial literacy workshop gain many advantages. Most people never receive a personal finance education so, no matter their current knowledge level, workshop attendees will leave knowing much more than the majority of their friends and acquaintances. Putting their newfound knowledge to work will help them in all areas of life.
The NFEC financial literacy class cover holistic topics such as investments, business, personal growth, and money management. The tips given during these seminars help people both financially and in many other aspects of everyday life. Learning these skills prepares individuals to recognize and seize important opportunities as they arrive. And seizing opportunity is one of the best ways to reach the American Dream.
Recently the NFEC conducted a financial literacy test with a sample of adolescents and young adults across the U.S. The survey results indicated that more than two-thirds of the teens were unable to answer these personal finance questions at the 70% level or above. Further, the average score on the test was 58%.This research points to a clear need for personal finance training among our nation's youth.
If our kids are going to have the opportunity to live the American Dream, they need exposure to important money management lessons. The NFEC's financial literacy curriculum reaches young people of all ages with these key personal finance subjects. This organization provides programs through a variety of formats—from large-scale events, to one-day workshops, to online resources people can study on their own.
Financial Literacy Workshops
The National Financial Educators Councils' financial literacy workshops give participants a memorable learning experience while sharing practical personal finance lessons. These experiential events increase retention rates and motivate students to take positive action.
From full production promotions (concert venues, celebrities, live entertainment) to smaller community courses- the NFECs' events have participants talking about what they have learned long after the show is over.
There are a variety of programs to fit your financial education program goals. Classes (ranging from an hour to semester long), camps (half day to five days), workshops, virtual training and live events all are available. To accommodate a variety of budgets the NFEC has broken down their financial literacy workshops into three general categories
Full Production Financial Literacy Events– Once the project manager understands your objectives the NFEC handles everything from there.
Self Hosted Financial Education Workshops– We provide you all the tools, training and resources you need to host your own financial literacy event. There is also a hybrid of these two choices offered.
Financial Literacy Speakers – The NFEC supports anyone out in the community spreading the message of financial literacy. However, many speakers on the topic lack the training to deliver this effectively. All NFEC speakers are certified and will give your event the professional touch.
With any option you choose, the NFECs' financial literacy workshops also include an activation package. This includes: pre & post tests, marketing material, coursework, press releases, community outreach package, media services, training, follow-up educational material, grant guides, sponsorship forms and more. You receive a turnkey package to ensure your financial literacy workshop is a success.
Receive additional details on our events and learn about the NFEC sponsorship awards by completing the information below:
The most common problem with many financial literacy workshops is that they focus solely on the educational aspects, and forget about the entertainment factor needed to truly connect with the audience. Teaching money is different than any other subject because there are so many emotions, preset beliefs and aspirations associated with this topic. It is critical that this material be delivered in a way that connects with participants and addresses those issues in a fun, engaging way.As you will see below, the NFEC events create an experience that gets students in the proper mindset to pick up money skills. Participants get motivated to pick up this needed knowledge and most importantly, they provide follow-up training material so students can take action on their new found inspiration to learn about money.
Real Money Experience Financial Literacy Workshop
Money XLive Celebrity Financial Education Event
Custom Financial Literacy Class for Travel 4Education
It is clear from the videos that the NFECs' events connect with participants and make it a fun learning experience for all the people involved. Here is what some of our attendees have said:
"Hands down, MoneyX Live was far and above the most effective and successful way I have seen to promote financial literacy to the next generation."
Braun Mincher, Documentary Producer, 'Financial Illiteracy Epidemic Exposed'
"Great job! I wasn't sure what to expect, but you two exceeded the expectation I had by a mile. Invaluable info for tomorrow's leaders. Info & inspiration from real people that have succeeded that is not taught in our prehistoric public education system. Looking forward to seeing you two dramatically improve the futures of countless youth in the very near future. Props"
Alex F, Student
"My kids loved the event. Not only did they leave the event with a better understanding about financial responsibility, they left with an appreciation for life and not to take small things for granted ( thanks to Jesse Billauer inspirational story) and of course the girls loved Kelly James."
Art Valenzuela, Police Athletic League, Youth Athletic League
"I had a great time at your event. It was a lot of fun and I hope to attend it (or something like it) in the future. I learned a lot about managing money and some great tips. Thank you so much."
Sara C, Student
The NFEC objective is to help you build sustainable financial literacy workshops that you can host on a regular basis. By focusing on sustainability, you are able to reach more people with the practical money skills that will benefit them for many years to come.
Discover how you can bring excitement of a NFEC financial education workshop to your community. Either contact us or use our solution center to get detailed information on our event packages.
National Financial Educators Council Financial Literacy Workshops
Government officials, educators and financial experts have been clear with their warnings – financial illiteracy is a crisis can hurt the economy for many years to come if we do not take immediate and bold action.
Financial illiteracy is especially prevalent among today's youth and can undermine the growth of the country and global economy. Study after study shows that our future generation lacks the understanding on basic money management matters that they need to achieve financial wellness.
Providing just one financial literacy workshop could give them the skill sets they need to make it in the financial real world. Although one program would help, it is advised that providing a series of financial literacy workshops or leveraging an event to launch ongoing educational efforts is recommended.
Organization should seek to deliver a comprehensive financial education program that reaches participants many times through several channels will help ensure the material is understood and retained. One model that has proven to be effective is kicking off the campaign with a high-energy financial literacy workshop that gets students excited and engaged in the learning process. This should be followed up with educator training, curriculum, and parent training.
Besides educating the participants, this holistic solution approach to helping people develop personal finance skills also helps to raise awareness in the community. When parents, individuals, educators, government, nonprofits, corporations and schools are working together to educate our youth, long-term change in the financial habits of the community can occur.
The financial illiteracy problem is affecting communities and the nation as a whole. That is why it is imperative that a variety of organizations begin collaborating on initiatives that promote good money management habits. With everyone working toward similar missions the money issues that many people are experiencing today can be greatly reduced in the future.
The National Financial Educators Council invites you to join our American Dream Movement and learn how you can collaborate with organizations that are dedicated to sharing the message of financial literacy.
Top Financial Literacy Workshop Tips
The popularity of financial literacy workshops has increased dramatically with the current focus on the economy in the media. This is good news for the millions of youth that are able to receive this training yet there is still a long way to go before we are able to reach every student with money management courses.
Financial literacy workshops can help individuals and organizations accomplish a variety of goals. Of course the main objective is always to pass on practical money skills to the participants. There are other benefits to hosting these events as well.
Financial institutions and professionals often host financial literacy workshops to educate their clients and expanded their clientele. This gives them a great way to connect with the participant in a relaxed environment and position themselves as educators. This gives their clients a chance to understand their 'money philosophy' and see if it aligns with their own thoughts.
Nonprofit and service groups often use a financial education workshop to raise awareness about their organization, gain volunteer support and raise funds while they educate the people they serve. With money matters getting national and local media attention, a financial literacy workshop serves as a great way to get nonprofit noticed.
Schools and educators have been aware about the need for money management workshops, yet many did not have the time or money to put on an event. Fortunately, the NFEC has helped to solve many of the issues schools faced, and they are able to educate the youth they serve with practical money lessons. Providing turnkey event packages and support helps schools not only put on a great event, but they also have helped them raise funds.
Concerned citizens, religious organizations and community leaders all over the world are hosting financial literacy workshops to serve their community. This grassroots type of local campaigns serves the movement is of great significant to the overall financial literacy campaign.
When money management workshops are conducted by organizations that specialize in hosting these types of events there are an unlimited amount of possibilities. We recommend the NFEC events; however if you want to host your own financial literacy workshop we have included some tips below.
Get to know your audience. Remember this event is not for you; it's for the people you are serving. Take some time to learn more about your participant before deciding on an even to host. You may even want to conduct a survey so you know you have all your bases covered. Understanding what music they like, getting an idea on their attention span, asking about what motivates them and other probing questions will help you understand your audience.

Choose or design an event that matches your audiences taste. For instance, if they like hip hop music, like to be active and enjoy online videos well than design a program that has all those characteristics.

Plan well in advance so you can leverage all benefits associate with hosting financial education workshops. Activate the promotion by reaching out to the media and finding like minded partners. By doing so you are getting the message of financial literacy out on a wider scale and hopefully providing positive reminders that help others find the motivation to pick up good money management habits.
Reverse and carefully think through the event prior to the event day. Ensure you have all the supplies, volunteers and program material that you need to make your event a success.
Enlist the support of professional personal finance speakers. Having a top notch speaker makes a direct impact on how your event is viewed and received by the audience. Choose a NFEC certified speaker to ensure you have someone that can entertain and educate your participants.
Be sure to have follow-up material ready so students can continue their education. Capitalize on their motivation by supplying ongoing education material immediately after your financial literacy workshop.
Hosting events does take effort on your part but will change the lives of your audience forever. A simple tip or piece of information they pick up at your financial education workshop can make a long lasting difference.