Find Financial Literacy Counseling Near You
In today's economic climate many people are seeking financial literacy counseling. The NFEC has a nationwide association of financial literacy counselors who are highly-qualified and feel passionate about helping others accomplish their financial objectives. That means you can find a counselor in your local region with top-notch qualifications, whose goal is to conduct empirical analysis of your money situation and then provide personalized counseling, education, and accountability to support you toward financial health.
Read More
Financial Literacy Counseling Qualifications and Standards
Few organizations offer financial literacy counseling. However, NFEC counselors are cut from a different cloth – they have demonstrated compliance with the toughest standards in the industry. They must undertake hundreds of educational hours of financial counselor training and pass a rigorous exam.  They must provide counseling services under supervision, and pass implementation and performance criteria. All these standards are designed with the client in mind, to protect your security and ensure that your counselor has your best interests at heart. The NFEC standards were developed in consultation with the academic fields of psychology, consumer protection, education, and counseling. Financial literacy counselors must deal with people's money, an emotional subject; and their task is to offer a practical financial literacy education.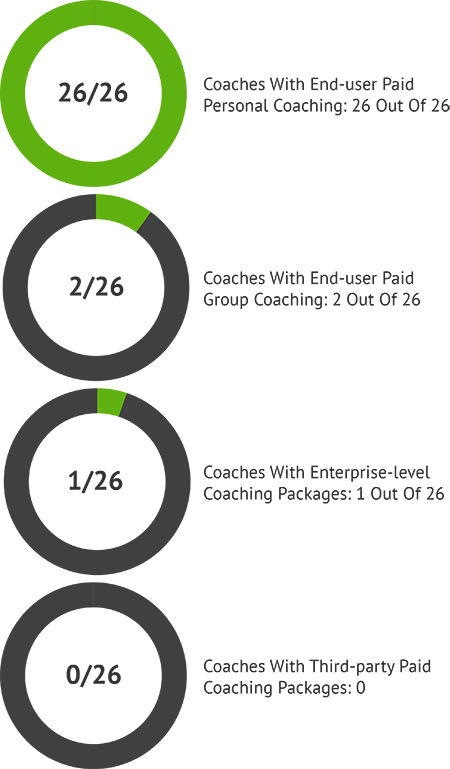 Some Financial Literacy Counseling Programs Includes
Our research indicates that average financial literacy counseling is simply someone to talk with. NFEC counselors that earn their financial coaching certification earn a higher grade: they provide a comprehensive range of services developed for the purpose of helping people improve their financial situations. We reviewed 137 websites that arose in the first 50 pages of Google results for a search using the terms 'financial counseling' and 'financial coaching.' Among the 137 sites, 26 clearly indicated their price/packaging information. Number one on the list of services offered was talk time (by phone or email). Several had educational resources available (i.e. courses, ongoing training). Just a handful would give clients a personal financial plan, and only two offered re-reporting. For those seeking to become a financial counselor it is suggested they provide more comprehensive programming.
For an illustration of the financial literacy counseling experience, look at Rita's case. Rita hired a counselor from the NFEC's team. The first step in the process was for the counselor to review Rita's complete financial profile. The counselor looked at Rita's accounts, income, assets/liabilities, debts/credit, and risk management options. After the profile was complete, Rita was provided with a custom Personal Finance Plan Report with priorities and actions clearly identified.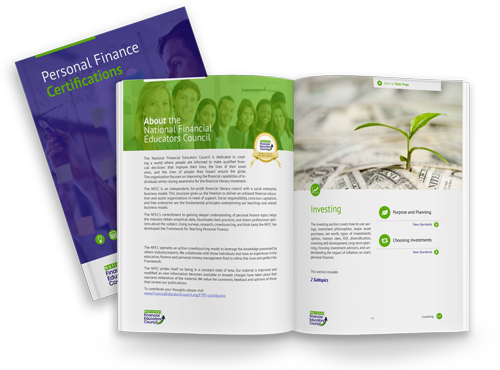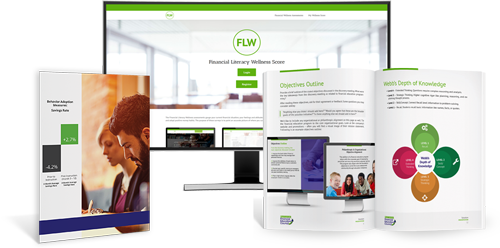 During the financial literacy counseling program, Rita met ongoing with her counselor on a predetermined schedule. The purpose of these meetings was education, support, strategy, and action planning. The counselor kept abreast of Rita's goal achievement and changes in her financial situation, to offer data-driven determinations that would shape Rita's financial plan across the long-term.
Ongoing Personal Finance Counselor Services

Rita's counselor had helped her meet her immediate priorities. Now her financial literacy counseling experience, Rita's counselor was there for her when she needed refresher education or planning resources; and Rita was free to apply her growing money management skills to achieving her goals. The counselor also provided Rita with personalized prompts about important dates.
Connection with Expert Financial Literacy Counselors

At the last phase of financial literacy counseling, counselors have access to a team of experts with knowledge in various industry niches. For instance, say you are planning for a large purchase or an addition to your family. The NFEC has an expert who can aid with that planning process. All NFEC counselors act in the areas where they have expertise, and also provide connections with niche experts when you need them. And these experts are completely independent; you need not worry that they will try to sell you financial products.

Financial Literacy Counseling Extends much-needed Lifeline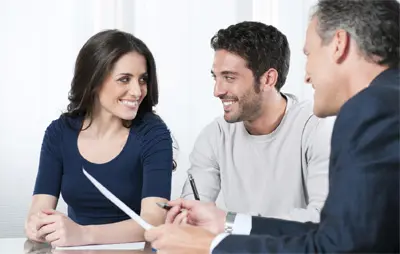 Rates of mortgage foreclosures and bankruptcies have skyrocketed; people rack up huge personal debt loads to deal with job losses, unexpected medical bills, and a host of other financial difficulties. More and more individuals are turning to financial literacy counseling, hoping for a lifeline out of the sea of money problems they now face.
Under these unstable economic conditions, the National Financial Educators Council has emerged as just such a lifeline. This organization represents a team of financial professionals with the social conscience to make a difference. They offer financial literacy information that's designed to raise awareness about the need for money management training while also teaching money skills to a wide range of ages and audiences.
Every day we hear dire financial literacy news, like the fact that 62% of today's college graduates will leave school with more than $27,000 worth of student debt on their backs. The solution to these startling statistics is giving young adults access to a practical financial education, offering lessons they can really use to guide important money decisions in the real world.
Given that no public high school is likely to serve as an academy of financial literacy, organizations like the NFEC have stepped in to fill an important need. Most parents now realize how important it is for their children to learn practical lessons about money, yet many of those parents never received financial education themselves. Turning to the resources and materials offered on the NFEC website, gives parents the tools and confidence to help their kids gain this vital training.
According to the NFEC, the financial literacy definition is "having the skills and knowledge to make qualified financial decisions that improve your life, the lives of your loved ones, and the lives of the people you reach." And this independent organization not only talks the talk, but walks the walk—offering a lifeline out of the pit of money mistakes and toward the light of financial literacy.