Famous Financial Literacy Quotes and Sayings
Financial literacy is one of the most important issues we face today. Not isolated to developing countries, this is a worldwide affliction that undermines entire societies at an individual level. When people cannot make sound decisions about their personal finances, the stability of their entire lives and the lives of their family members is at stake. Fortunately, both celebrities and financial experts have begun to speak out about the issue that has, until recently, gone largely unnoticed. These financial literacy quotes play a powerful role in spreading the movement toward worldwide financial literacy. Each person who becomes aware of this toxic ignorance adds strength to the cause and quotes by influencers are powerful in spreading awareness.
Prominent Experts Support the Financial Literacy Movement
Financial literacy quotes have seen prominent educators and economists provide their opinion on the state of financial education and there are statistics to back up their claims. The opinions of such eminent individuals, captured through financial literacy quotes, provides a strong force in the push for greater financial education to cure the epidemic of financial illiteracy that afflicts so many people. Experts who support greater financial education include Ben Bernanke, the former chair of the U.S. federal reserve, and Elizabeth Warren, the United States senator.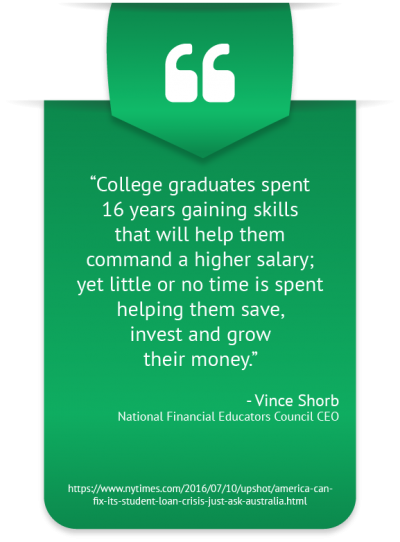 What the Experts are Saying About Financial Literacy
"Financial literacy is an issue that should command our attention because many Americans are not adequately organizing finances for their education, healthcare and retirement." – Ron Lewis, former United States Representative
"I think people don't understand compound interest because typically no one ever explains it to them and the level of financial literacy in the US is very low." – James Surowiecki, journalist at The New Yorker and author of "The Financial Page" column
"It's pretty much how we get anything added to the curriculum. When parents said children needed to be computer literate, the schools started responding. The same thing is true of basic financial literacy." – Elizabeth Warren, United States Senator
"The single biggest difference between financial success and financial failure is how well you manage your money. It's simple: to master money, you must manage money." – T. Harv Eker, author of Secrets of the Millionaire Mind
"Financial literacy is not an end in itself, but a step-by-step process. It begins in childhood and continues throughout a person's life all the way to retirement. Instilling the financial-literacy message in children is especially important, because they will carry it for the rest of their lives." – George Karl, former NBA coach
Financial Literacy Quotes from the Business Community
"I want kids to understand the importance of savings and investing. It's crucial that people understand the importance of financial literacy, because it's actually life-saving." – Mellody Hobson, President of Ariel Investments
"Financial literacy is just as important in life as the other basics." – John W. Rogers, Jr., CEO Ariel Capital Management
"Being promoted to a top position in your organization, or even being elected to public office, does not suddenly endow you with financial literacy, if you did not acquire and develop it, earlier in your life." – Strive Masiyiwa, founder of Econet Wireless
"Many entrepreneurs struggle to understand payroll taxes, health care and other thorny issues… In other words, they don't have the financial literacy to scale their businesses and attract investors." – Daymond John, CEO of FUBU and Sharktank host
"The good news, though, is that all of us can improve the security of our futures through financial literacy. With a better understanding of the basics of finance—how to save, budget and invest—we can increase both our earning potential and our prospects for a solid financial future." – Reba Dominski, President of U.S. Bank Foundation
"More people should learn to tell their dollars where to go instead of asking them where they went." – Roger Babson, Early 20th century entrepreneur, found of Webber and Babson Colleges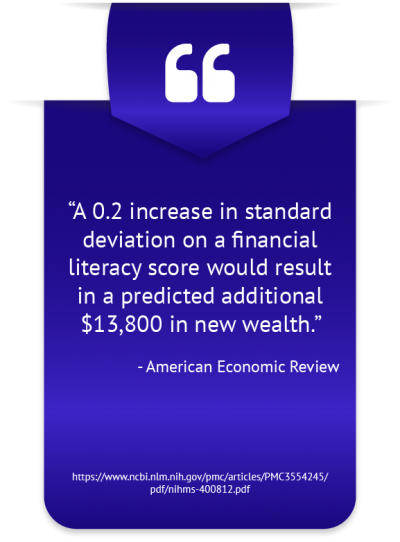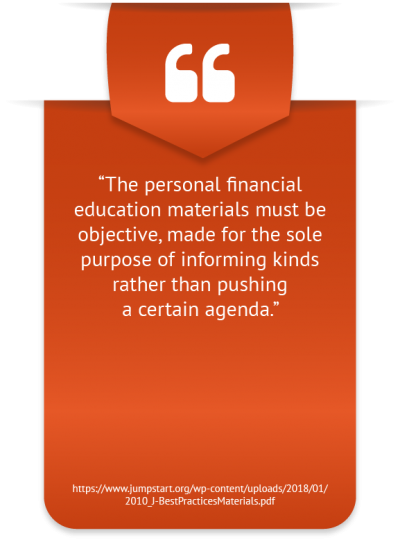 Video Helps People of All Ages Become Financially Literate
A study analyzing South Korean students found that youth who chose media as their primary means of economic education exhibited the highest levels of financial literacy (ResearchGate.net). https://www.researchgate.net/publication/221896126_Adolescents'_Financial_Literacy_The_Role_of_Financial_
Socialization_Agents_Financial_Experiences_and_Money_Attitudes_in_
Shaping_Financial_Literacy_among_South_Korean_Youth
47% of adults receive their financial knowledge through television, while 19% prefer newspapers (National Bureau of Economic Research). http://www.nber.org/papers/w10787.pdf
Quotes About Financial Literacy Help Spread the Word
Financial literacy quotes are a great way to capture the sentiments of high-profile public figures that are cognizant of the numerous consequences of financial illiteracy and outline possible steps that communities can take in order to address the widespread problem. Financial literacy quotes and sayings bring to the public eye startling statistics and facts that can prompt a reformulation in the mind of the public about the importance we as a society must place on personal financial literacy programs.
Doing an online search for financial literacy quotes will generate a short—but pithy—list. From back in the times of our country's roots, Benjamin Franklin once said, "Content makes poor men rich; discontent makes rich men poor." And even earlier, Socrates has been quoted as saying, "He is richest who is content with the least, for content is the wealth of nature." How do these quotes fit into a practical financial education? Well, the best programs will help people distinguish between "needs" and "wants," and develop spending habits based on giving priority to the former while only purchasing the latter when they can truly afford it.
People who have further financial literacy questions they want answered may consider a couple of additional quotations. Ben Bernanke, Federal Reserve Chairman, recently said: "The financial preparedness of our nation's youth is essential to their well-being and of vital importance to our economic future." This quote is possibly more pragmatic than the wisdom of Franklin and Socrates cited above. That is, Bernanke's advice is to teach young people practical skills for acquiring and handling money, rather than simply adjusting their emotional outlook to become content with the resources they have.
Bernanke went on to say, "In light of the problems that have arisen in the subprime mortgage market, we are reminded of how critically important it is for individuals to become financially literate at an early age so that they are better prepared to make decisions and navigate an increasingly complex financial marketplace." Again, this statement represents a call to action, to create personal financial literacy programs for youth that truly have practical application in an ever-changing and complicated economic world.
Lastly, here is a quote from the National Association of State Boards of Education: "Most workers are not participating sufficiently enough in a 401(k)-style retirement plan to allow comfortable retirement." This quote underscores the need for financial literacy lesson plans that cover long-term planning, savings, and investing.