Financial Literacy Lesson Plans

Compile and print the financial literacy lesson plans you need with a few clicks.
Financial Literacy Lesson Plans
Using the NFEC's financial literacy lesson plans, instructors build rapport and connections with audiences of all ages and backgrounds. And these fun, engaging lessons also meet core educational standards. Participants from all walks of life will leave inspired to take positive financial action.
The NFEC is 100% independent. That's why its financial literacy lessons are strictly educational—no marketing or promotions are presented. To guide lesson development, the NFEC put together a Curriculum Advisory Board of educators, financial professionals, and experts in financial education. This collaboration has yielded financial literacy lesson plans that are firmly based in theory, yet readily applied to practical use.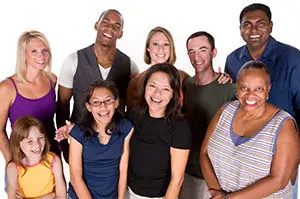 The NFEC offers engaging, fun and interactive curriculum for all ages – kids, teens, and adults. Over 400 hours of presentation material accommodates a variety of educational goals and formats.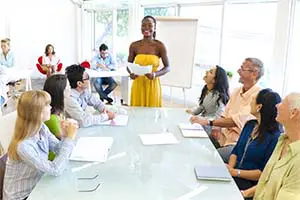 The NFEC provides a full range of customized financial literacy programming and promotions to meet your needs. The NFEC can create new programs or modify existing materials to meet the needs of our supporters.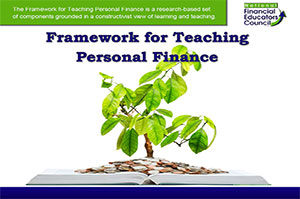 Review big ideas and content standards designed to encourage the highest achievement by participants. Complimentary interactive website helps you understand the skills needed to improve one's financial capabilities.
Choosing Effective Financial Literacy Lesson Plans
With the recent economic trend more parents, educators and youth are interested in courses that deliver practical financial literacy lesson plans.
Whether your students choose to attend a community college or a big name university, proving a financial education before they graduate high school will have a lasting benefit. Most of our children earn their diploma with plenty of school smarts will lack the financial skills needed as they start their journey into adulthood.
Delivering real world financial literacy curriculum that is aligned with national standards to them prior to their departure from high school can help them avoid common pitfalls that many of their peers will face after graduation. This can also help them gain the independence that most college graduates will miss out on. Today, over half of college graduates will end up moving back home with their parents.
Financial education services are not limited to our youth only. In reality, the majority of people (all ages) need a course on money.
For many of us, we received our money education the hard way – instead of receiving training from our parents, schools or through professional financial literacy programs many of us learned through trial and error. If you are like me there weren't personal finance program for kids. Unfortunately, when it comes to money, the trial and error method of learning is costly.
Teaching financial literacy lesson plans to young adults before they leave home is important. A quality personal finance curriculum will help prepare our children for the complex economic system that we now have. Repetition of the money management lesson plans they pick up at home or in school will help make a real difference in their life.
Before choosing any financial literacy lesson plans make sure to select ones that will provide them practical guidance as they meet educational standards.
1. Ensure the financial literacy lesson plans meets National Financial Literacy Curriculum Standards. The standards are designed award curriculum that is practical and educational in nature. Finding NFEC certified lesson plans should help to narrow your search.
The National Financial Educators Councils' financial literacy standards are the highest in the industry, and they also meet national and state level requirements. In addition, the curriculum can be integrated and fulfill standards for English, Economics, Mathematics and Social Studies.
2. When reviewing financial education curriculum, ask yourself – 'Does this course deliver its content in a fun entertaining way?' If it meets most of the National Financial Literacy Curriculum standards and focuses on delivering financial literacy lesson plans in an entertaining way – this may be the course for you.
3. Activities should match your children's learning style. Research shows we all learn in our own way so find one that best fits your child. If your child is a visual learner you may want to pick up financial literacy lesson plans that have a lot of videos. For the hands on learners find the personal finance curriculum that has a lot of activities. Leveraging learning styles help to lock in the know-how and provide an experience all learners can enjoy. By combining media, quick notes, interactive tools, videos, guides and more – students can use whatever works best for their personal financial literacy lesson plans.
4. The global economy is changing faster than ever so relevant, timely content is important. Be sure to choose a youth financial literacy curriculum that stays up with today's times. Learn more about the NFECs' Custom Branded Financial Literacy Curriculum and discover how their white label program can help you keep up with the latest changes in the financial education world.
If you review a money education course that shows you how to write a check – throw it away. Find financial literacy lesson plans that focus on topics today's youth will relate to and actually use. If you are reviewing a personal finance curriculum that focuses on helping your children to leverage technology to manage their money – that's one you want to investigate further.
Children need practical financial literacy lesson plans before they leave home or graduate high school. It is out belief at very least financial literacy curriculum in high school should be offed to Be sure to give your children the advantage that many of us wish we had growing up.
Share This Article