Design Your Own Financial Literacy Games for Adults
Are you on the hunt for high-quality financial literacy games for adults? Then look no further, for you've found a complete set of resources that will empower you to reach your financial literacy goals, no matter what they may be. Inspect what we have for you and let your mind imagine all the different ways we can help you realize your aspirations.
We are the National Financial Educators Council (NFEC). We are completely independent and maintain our sovereignty from the influence of investors. Our educational materials don't even have ads. Our Curriculum Advisory Board is a team of financial educators and professionals who design customizable lesson plans in all aspects of financial literacy. We also certify financial education instructors who are engaging and relatable.
A Custom Program Focusing on Financial Education Games for Adults
This story illustrates how the NFEC can help you create your own financial literacy program.
Gary was a lawyer who needed a change of pace. He wanted to help underprivileged adults become financially literate but wasn't sure where to start. Searching online brought him to the National Financial Educators Council, the NFEC. Digging through their resources illuminated him to just what was possible with the right guidance.
He started with some market research within his local city and found a larger need than he imagined.  The financial literacy statistics reviewed showed that most adults were facing major financial programs and stress. The demand was also there, confirming the viability of Gary's idea.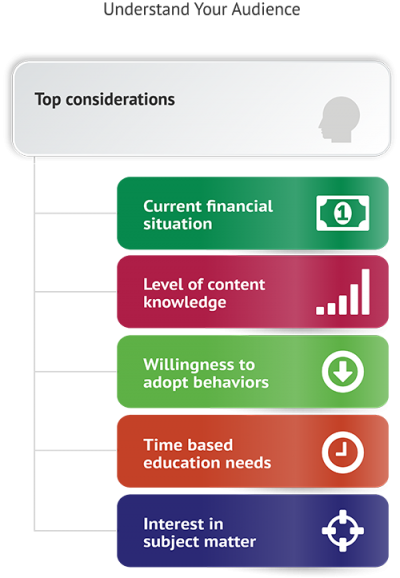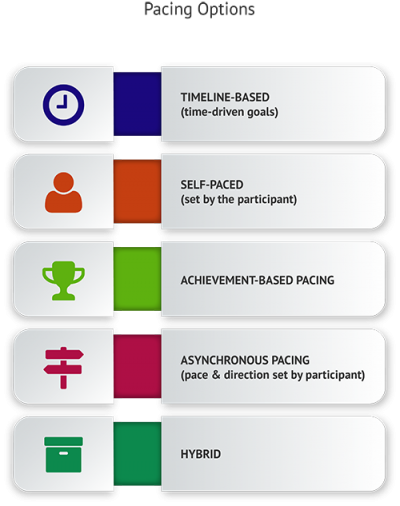 Intended Levels of Learning
Gary considered the level of understanding he wanted his financial literacy course to provide. He could extend the training to provide a sufficient amount of time to allow extended thinking on two related aspects of personal finance. He could also cover three topics at the level of strategic thinking. He'd leave this flexibility open for now and let his students decide. He was starting to realize that a few financial literacy games for adults could go in many directions and cover a wide range of student needs.
How to Deliver Financial Education Games Aimed at Adults
Now Gary considered the best ways to deliver financial education games for adults. A self-paced, accomplishment-based program would suit the wide range of adult needs he would face. Pre-recorded webinars covering many aspects of money management would work nicely. The adult students could delve into whatever subjects they wanted. Structure would be maintained by a closed Facebook group and a weekly live question and answer webinar.
Financial Literacy Games for Adults
Gary's next step was to decide on the specific subjects his financial literacy games for adults would cover. They had to be diverse and cover all levels of understanding. For the sake of narrowing it down, he decided to offer budgeting, debt, risk management, investing and retirement planning. He would also allow students to request specific areas of interest.
Custom Financial Literacy Curriculum Considerations
What type of curriculum would be best for presenting financial literacy games for adults? It had to be flexible with a modular design that would allow diving deep into the subject matter and on-demand learning that adults need. The financial education games would have to be engaging and relatable to typical financial decisions that adults face on a daily basis. The course also had to be aligned with core financial education standards, with learning principles based on evidence.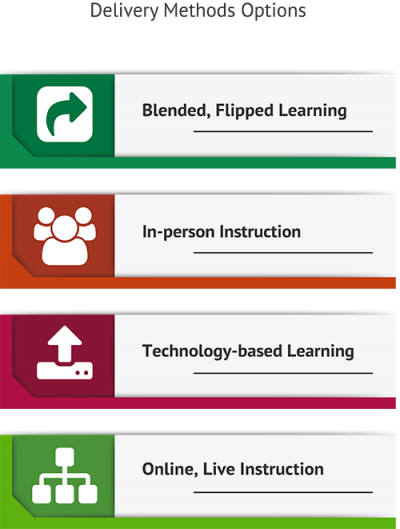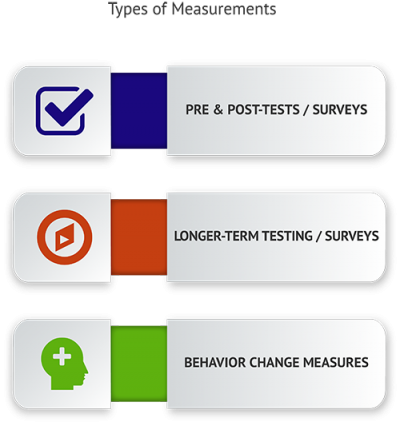 A Qualified, Experienced Adult Financial Educator
Gary was not ready to become a certified financial instructor, so he needed to find the perfect person for the role. He wanted the presenter of his program to have a proven success record of facilitating financial education games for adults and their financial literacy certification from the NFEC. The right person would also have to be a Certified Financial Education Instructor (CFEI). He was surprised when the NFEC helped him find someone local, who fit all of those criteria.
The Surprising Outcome of Gary's Adult Financial Education Program
Of the 35 adults who signed up for Gary's program, 31 stayed through the end and finished successfully. That's over 88%. Nice. Every student had nothing but praise for Gary's program that centered around financial education games for adults.
Gary gathered data from the course and generated a report showing off the impressive results of his first class. He was not going to stop here and he'd present the report to possible investors and use it to penetrate into surrounding communities.
Next Steps for Gary's Adult Financial Literacy Program
Gary gave the students completion awards that they could use to supplement their resumes and show off their personal improvement initiatives. He offered continuing online support as long as his students kept learning on their own.
These financial literacy games for adults were just the beginning for Gary. He hadn't been this driven in years. He would pursue his expansion plans one step at a time and grow his program methodically.
Designing curriculum to raise the financial competencies of an adult audience requires an expert touch. Many participants come to such classes to learn how to get out of current negative financial situations, and the program must give them confidence and a game plan to address those challenges. The National Financial Educators Council (NFEC) consulted with an expert panel to develop its financial literacy games for adults, which are an important part of the organization's Financial Foundation package.
The NFEC works with a Curriculum Advisory Board comprised of experts in education, finance, and financial literacy to develop all its materials. This collaboration yields adult financial literacy curricula that combine theory-based education with fun, engaging teaching methods such as games and practical activities.
When they come to learn about the free financial literacy course, adults often bring their money problems to the table. The NFEC's Financial Foundation adult coursework not only helps people learn the basics about personal finance, but also helps participants recover from financial mistakes they've already made.
In addition to the financial foundation program, the NFEC has developed the Road to Retirement series for adults with more advanced financial knowledge. Road to Retirement includes two presentations: 1) Retirement Planning and Investments, and 2) Insurance. In this series the financial literacy games for adults take on a financial security flavor, inspiring participants to invest and gain an advanced understanding of risk management needs.
Financial literacy games and activities help create a curriculum that builds participants' financial foundation and helps them plan for their future wellbeing. At the same time they have fun learning, which makes the lessons more memorable and applicable to real life. The NFEC's expert Curriculum Advisory Board reviews and approves all these materials to assure their adherence to important educational standards.