How to Build a Successful Financial Literacy Course
Are you searching for a strategy to plan winning financial literacy course? Well, you've found what you've been searching for! We've prepared an in-depth breakdown of all the right steps that will help you reach your goal. Keep reading below to find out more.
First Look: Financial Literacy Course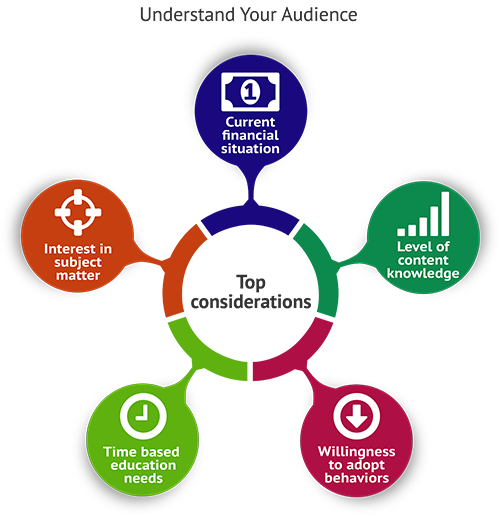 A Practical Road to Winning
In the example below, you will read all about a scenario in which a working professional who, with a bit of help, was able to successfully plan a basic financial literacy course for his job:
Winston works at a customer support call center for a multinational food delivery app, where he oversees 14 employees who are all college students. After getting a number of questions regarding personal money problems from many members of his call center team, he realized that he should plan a financial literacy course that everyone could benefit from. He knew this group of employees well, and he knew the subject matter even better, but he was also aware that he'd need some serious help if he was going to pull this off successfully.
After he completed a quick and informal sample survey within the group, Winston quickly realized that this group had almost no working knowledge whatsoever.
Set Goals: A Basic Financial Literacy Course
Winston already knew exactly what his short-term goal was: lift this group up to a level of money management knowledge that they would be able to apply to their own habits. Thanks to the limited availability and tight schedules of these employees, he could see how everyone would only be able to join in for a maximum of 2-3 hours per week. Knowing that, he was alright with just doing a basic financial literacy course that condensed fundamental information in an easy-to-digest resource.
For the end of this course, Winston set his goal for his team members to reach the "Analyzing" level of knowledge as it relates to Bloom's Taxonomy.
Where Success Begins
Now that Winston had an idea of what his objectives were, he had to decide on the delivery method he would use. This group of call center employees had mismatched, wildly varying schedules that were all over the place, which made him realize that an internet-based financial literacy course would be the best way to go.
How to Fine-Tune Your Financial Literacy Course
Winston, at that point, needed to figure out a narrower concentration for his basic financial literacy course. The majority of this team was made up of college students, so he opted to focus the course on student loans and establishing healthy credit.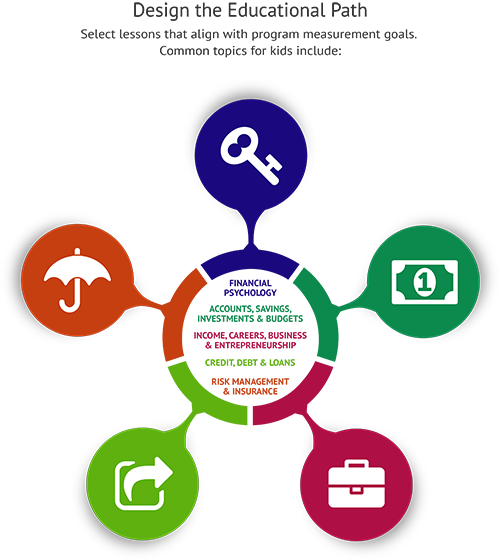 It Takes a Village
After that, Winston had to seek out a person to help present this vital material – a seasoned educator. He was hoping to find an instructor who was both a great teacher and a seasoned personal finance expert.
The educator he ended up choosing was a Certified Financial Education Instructor who was certified by NFEC.
Define a Format
Winston needed a basic financial literacy course that would still work within the scheduling constraints he faced without sacrificing quality when it came to the material. Just for that reason, he decided to design a flexible program that's broken up into small modules that can be finished on each member of the group's free time.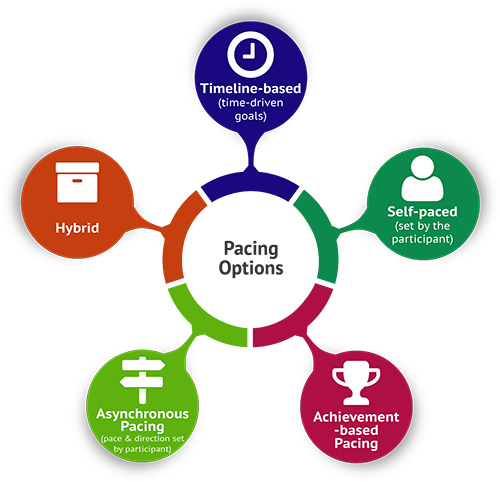 Visualizing the Outcome
Of the 14 team members who ended up participating, 12 were able to successfully make it to the end of the financial literacy course – with a total average improvement score of 11%. Winston then collected the data and generated a report so that he could show the team how successful they all were.
Looking Ahead: Motivation & Growth
Winston knew that these leadership coaches would be best served if they continued to receive ongoing support. When the workshop was over, he printed out certificates showing their completion and improvement score – as well as a personal congratulations.
He decided to keep offering follow-up lessons, once every month or so, to enable the call center employees to more easily retain what they had learned through his basic financial literacy course.
Most of us know at least some of the benefits to having a workable budget in place to organize our personal finances. Yet still many Americans have out-of-control spending habits. This problem has a lot to do with advertising—we are exposed to millions of ads over a lifetime, all urging us to "buy, buy, buy!" To counteract this media pressure, a financial literacy course might help people take a closer look at how their money is spent.
A good first step for finance training courses to cover is to help people distinguish between "needs" and "wants." A need is something we must have in order to survive, like food, water, shelter, and clothing. A want is something we'd like to have, but that we won't die without. Examples of wants might be designer shoes, smartphones, a weekend at the beach, or a Jet-Ski.
Once we understand that the first principle in good money management principle is covering our needs first and only buying wants when we have a little extra, we can move on. The next budgeting step financial education courses are likely to discuss is how to track one's spending. We generally spend money in two categories:
Fixed expenses are bills for which we pay the same amount every month, like car payment, insurance, and rent or mortgage.
Variable expenses are things we buy regularly, without necessarily being aware how much we spend.
Courses that teach financial literacy skills probably will suggest that you track every penny you spend for a period of time—say a month or 90 days. There are various ways to track spending. You could carry a small notebook and write down every expense; save all your receipts; or use a cell phone app.
This money tracking exercise can serve as an eye-opening financial literacy test. At the end of the time period, you probably can identify areas where you tend to overspend. You'll account for all that money that seems to vanish into thin air, and get better at sticking to your budget.
People who Take Finance Training Courses Improve at Qualifying for Loans
The National Financial Educators Council (NFEC) has developed a text called Blackbook: Financial tips to help you live the lifestyle you want. This book—along with the finance training courses into which it fits—covers a multitude of important money lessons that have practical application to real life. One good example is learning how to qualify for a loan.
Before applying for a car or home loan it's important to know what lenders look at to determine whether or not you qualify. The NFEC's financial literacy course covers the four areas lenders consider in a loan application:
Credit: applicants with a clean credit history are most likely to qualify.
Collateral: your down payment and the value of the item you're purchasing will secure the loan.
Assets: lenders will examine whether you have money in your checking and savings accounts to back up the payments.
Debt-to-income ratio: if you already owe a lot of debt and/or your income is low, lenders will consider you a high risk.
The better you meet these criteria, the more likely you are to qualify for a loan with a low interest rate.
This tip is an example of the materials and resources offered by the NFEC to promote financial literacy nationwide. This organization also has a certification course that trains people to be qualified money management instructors and motivating finance speakers. Contact the NFEC to find out more about their finance training course offerings.
Also consult the NFEC's online materials to discover the Blackbook and other personal finance books that will help raise your awareness about important money management topics. Getting a practical money education is the single best way to secure your financial future and prepare for independent retirement.
Use Finance Training Course to get Tips on Career Choices
One of the basic lessons in a finance training course is how to get started in the workforce. This lesson is useful not only to young people getting their first jobs, but also to mid-career workers who are interested in making a job change or increasing their earning power.
A good place to start is recognizing that you are first and foremost in the business of you. Everyone needs income, and a personal finance course will equip you with the tools you need to get employment that meets your goals. Work doesn't have to be drudgery. Your career can be fun, rewarding, and a great opportunity to meet people.
The National Financial Educators Council is an industry leader in providing finance training courses that help people realize their dreams and goals. Their program recommends asking yourself three questions to get started:
What are my interests?
What do I want to do in the future?
How much money do I need to earn?
Your answers to these questions will point up the areas where you might pursue employment. The next step in this financial literacy training is to start your job search by getting in touch with friends, family, business contacts, and anyone you know who already works in your field of interest. Networking will give you a foot in the door if someone you know has important contacts in the area.
In addition to its curriculum coursework, the NFEC also offers a certification program for those interested in becoming motivational finance speakers. These certified instructors are trained in the key topic areas of the NFEC personal finance curriculum, and also receive rigorous training in how to motivate, engage, and build rapport with any audience. Becoming a certified personal finance trainer just might be your next career move.