Adult Financial Literacy Presentations
The NFECs adult financial literacy presentations are interactive and engaging. The lesson plans are designed to motivate participants to take positive action toward improving their financial situation. The adult personal finance curriculum uses practical, hands-on learning to the participants reap the benefits of improving their financial situation.
Today, the economic conditions have many people concerned about their current finances. Many are experiencing problem with their monetary situation that can range from debt, retirement shortfalls, and foreclosures to added fees from late payments. The bottom line is that the vast majority of adults where never giving a practical financial education and it is taking a toll on people across the country.
Financial issues not only impact one finances, it plays a major role in stress, relationship problems, unhealthy coping behavior (alcohol, drugs, etc.) and lowers one's self confidence. This stress often as spills over into the time spent with friends, family and the workplace.
The NFEC's adult financial literacy programs are specifically designed for individuals with a variety of financial goals, including retirement planning, financial recovery, debt elimination, estate planning, insurance, and home ownership. These programs can accommodate most scheduling requirements and have been delivered through community centers, schools, nonprofit groups, religious organizations, and employers.
Adult Financial Literacy Presentation & Workshop Packages

Student Guide Reprint License
Financial Foundations & Road to Retirement Coursework
The NFECs' Building Your Financial Foundation financial literacy for adults program is designed to help people build a solid financial foundation and/or recover from current financial circumstances.  The NFEC's Road to Retirement Presentation is designed to help people plan toward reaching a state of financial security. This program provides people the knowledge needed to effectively plan for their future.
 The coursework is commonly delivered by through workplaces, nonprofits, and religious organizations that have a desire to improve the financial capabilities of those they serve.
Includes 21 specialty workshops: Building Your Nest Egg, Debt Elimination Workshop, Building Your Credit Rating, Loan Qualification Workshop, Investment Basics, Budgeting 101, Building Your Financial Foundation Workshop, Road to Retirement Workshop, Road to Retirement Lunch & Learn, Investment Planning Workshop, Investment Planning Lunch & Learn, Insurance Workshop, Financial Foundation Workshop and more.
74 presentation hours across 73 lessons
Over 98 engaging activities and educational games
Outside-of-class study material
Testing, surveys, and long-term assessments
Instructors resources – Teachers guide, PPT, Multimedia tools
Print on Demand Center with 100 Student Guide reprints
Article:  Benefits Of Financial Literacy For Adults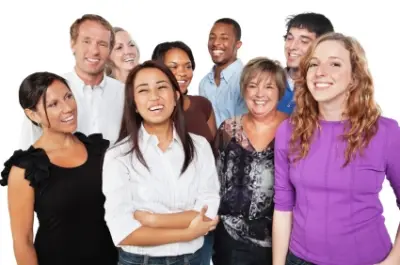 The rules of basic survival demand that every adult should have some form of income in order to meet his or her financial obligation on a daily basis. While this may sound rather normal to the successful adult who is on the right truck, it could be a nightmare for those who are struggling to find their economic potential. Financial literacy for adults can be a major boost in helping such people to discover and exploit their potential and those that are teaching financial literacy provide a valuable service that can empower others.
Making wise decisions about economic activities can be very complex for people who do not have any knowledge in such matters and that haven't attended a retirement presentation or received a financial education. The wise thing to do however in such circumstances is to consult good financial advisors who can be able to evaluate and analyze your situation and come up with tangible investment schemes that can suite your situation. There are hundreds of opportunities that can work for different people in different circumstances, sometimes it is difficult for anyone who is not well equipped to identify the best opportunities unless with the help of a good consultant.
As much as the investment ideas are abound, making the first moves when one is still green can be complicated but with time, the situation often eases out and the person is able to make better decisions that should help you have a secure future economically. Many people have problems in making the right decisions due to lack of information, the greatest problem however is that many of them do not ever think of getting any financial literacy for adults education or workplace financial education since they either do not know that they can get the same education for very little fees or they assume that it could be too complicated and they may not be able to understand the contents.
While getting the right information may be viewed as just but another smart move, it is important to note that the benefits that one can get upon receiving good education on financial matters are bountiful. For starters, you can be sure to make smart moves as opposed to the common gambling that many people take part in when it comes to investment decisions. It is true that many people simply gamble when deciding to invest their funds in most projects due to lack of the proper analytical skills to evaluate and value the potential benefits of an investment plan.
There is no better feeling than that of being totally in control of all your economic actions and knowing that you do not need to rely on any other person to help you make investment decisions that can yield results. This however can only be possible if you have the right education to be able to make such decisions. The right financial literacy curriculum is helpful; however there are other things to consider as well.
There are several factors that one needs to consider when making investment decisions, apart from identifying a viable project, there are the bureaucratic procedures that each business or investment has to overcome. These obstacles often pose a great challenge for many investors without adequate information on how to handle such matters or their implications on the business that they run. There are matters regarding taxes and how the same should be applied in different settings and the same can be too confusing for people with limited knowledge.
The greater risk is that the same misunderstanding could also lead to wrong investment decisions as well as trouble with the authorities in some cases. All these cases are not very pleasant and could lead to total economic failure if not well monitored. With these observations it is clear that the importance of financial literacy for adults through workshops, advisors and retirement presentations cannot be underrated at all.
When one is faced with the challenge of making decisions regarding finances in old age, the situation is often even trickier considering that such persons may not have so many chances left to squander. Such situations involving retirees for example require careful evaluation. Think of the problems that an old man would run into if he makes bad investment decisions on his pension money. Chances are that he would wind up at a home for the elderly if he has no relatives and friends to take care of him after he is declared broke or bankrupt as some people like to put it.
With all these factors in mind and many more, it is quite advisable to go for financial literacy for adults classes so that you can be able to make informed decisions and secure your economic freedom regardless of how late some people may think it is.
Share This Article