Making a Case for Increasing Workplace Financial Literacy
When employees are healthy, happy, and energized, a workplace thrives. But when they're stressed and anxious, the company's wellbeing suffers. Given the facts that money worries are a leading cause of anxiety and that the financial world is becoming increasingly complex, it's no wonder many companies are exploring the possibilities of promoting workplace financial literacy through sponsoring a top-notch financial wellness program.
In general terms, fundamental financial literacy can be measured by having capability to handle one's finances on a daily basis, meet the demands of an unexpected expense, and set money aside for future needs. According to the Consumer Financial Protection Bureau, there are three factors that go into a person's financial wellbeing: financial skill, financial behavior, and financial situation.
Read More
How does Lack of Financial Literacy in the Workplace Cause Problems?
The current workforce faces financial worries on an escalating scale. Because many people are short on money management skills, they encounter the many financial pitfalls that exist in today's economy. Three-quarters of Americans do not have budgets and most of them live paycheck-to-paycheck, with little or no savings upon which to fall back. What's been called the "spend economy" encourages people to buy, buy, buy, wearing away at their motivation to secure their own futures. And the resulting money problems spill over into their work lives.
Lack of workplace financial literacy has direct impact on an employer's balance sheet. Employees facing money stress are less productive, take more time off, and perform at subpar. Their physical and mental health suffers, which leads to increased costs for employers to provide health care insurance benefits. A good employer has a duty and responsibility to help address these issues.
Advantages of a Financial Literacy Workplace
Where do people make many of their decisions about money – for instance, retirement, taxes, and health insurance? At work. Employees come to work, but their minds are not on their jobs; they're dwelling on financial problems. Helping raise workplace financial literacy makes sense so employees can make the most of their benefit packages, and so they can focus on their work instead of their money worries. Their confidence also gets a boost, which improves their decision-making capability.
By the same token, employers enjoy several advantages when they promote financial literacy in the workplace. They are likely to see increases in employee productivity, retention, and engagement; and reductions in health insurance costs. Community goodwill goes up when employees recognize that the company sincerely cares about their health and well-being. And the cost to promote financial well being in the workplace can be quite low – from $100 to $150 per eligible employee, according to one study.
Tried and Tested Practices for Workplace Financial Literacy
Workplace financial literacy programs will require an investment of company resources and time, so support and buy-in from organizational leadership is important. Although there are many ways for an employer to provide financial education, there are some methods that have been tried, tested, and shown to work. For starters, it's key to identify the point from which your employees are starting in regards to financial wellness capability – so undertaking a survey, interview, or pilot test to determine that baseline is the best initial action.
Tailoring a program of financial education courses that work best for your employees will depend on the company's unique profile. But there is evidence that certain elements have had positive outcomes across the board. These features include content and resources that meet the highest educational standards; real-world applicability of lessons; highly-qualified, certified instructors; participant recognition; and continuing education at follow-up.
Workplace Financial Literacy Programming that Supports Your Employees Financial Health
An essential part of any wellness program is providing financial education for employees. Whether your employees are concerned with saving for retirement or trying to pay off debt – supporting their path to financial security address root causes wellness programs seek to improve.
The NFEC has Solutions for Those Seeking: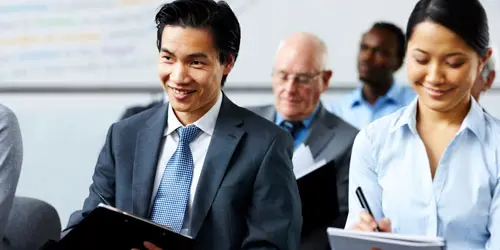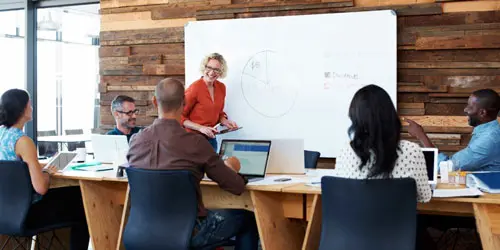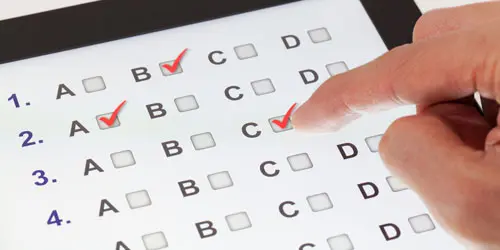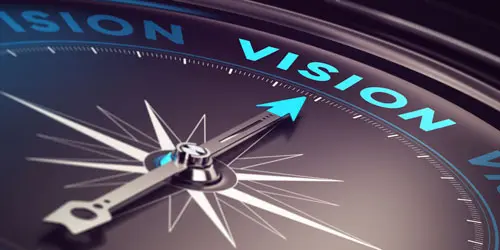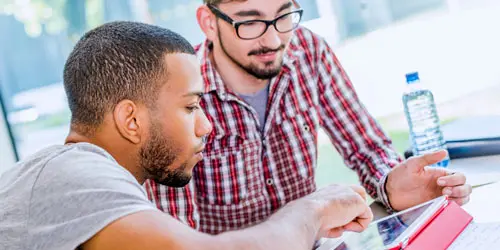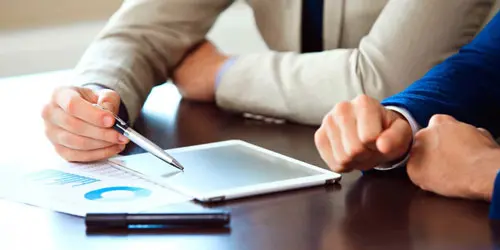 View Clear, Transparent Pricing
Workplace Financial Literacy
The NFEC provides turnkey workplace financial literacy solutions for internal personnel as well as third parties interested in promoting employee financial wellness.
The employee financial education packages are much more than just PowerPoint presentations.  These comprehensive campaigns provide the training, presentations, internal promotions, communication tools, ongoing education material, and surveys—everything needed to host a professional-level workplace education initiative.
This program has been utilized by HR department personnel, financial professionals, internal training departments, employer benefit providers, entrepreneurs, and others who wish to promote financial wellness in the workplace.
For people passionate about helping others gain financial skills, the NFEC wants to provide the tools you need to make a long-lasting difference in the lives of people you serve. To maximize the number of people you reach with the financial literacy message, the NFEC designed this campaign around a sustainable outreach model that serves the employer as well as the employee.
Employee Financial Education Presentations
The material included in the teach financial literacy presentation package provides material to address various financial issues and goals. The features include :
Practical Curriculum that Meets Educational Standards: The NFEC's financial literacy curriculum bridges the gap between real-world application and theory-based education.
Independent: The NFEC's presentations are not affiliated with any financial institution. The material aims to improve participants' financial capabilities while helping professionals build valuable community connections and clientele.
The Understanding America Study is an internet panel that is asked questions annually regarding levels of financial literacy and whether they receive financial education in the workplace.