Start a Financial Literacy Business in 6 Steps
Do you want to know how to start a financial literacy business? Then read on to discover 6 clear steps to become a confident, effective financial literacy instructor. If you're passionate about helping others improve their financial lives, starting a financial literacy business might be what you've been looking for. Most people want and need financial education. As a financial literacy instructor, you will be in a position to support them down their path to financial freedom. The NFEC will guide you to success with this financial literacy business opportunity.
Financial Literacy Business Plan Step 1: Educator Training and Certification

The first step in your financial literacy business plan is for you to get certified as a financial educator. Your training with the NFEC doesn't stop at financial knowledge. We make sure you're well-versed in financial educator best practices, behavioral psychology, regulations and pedagogy. With an NFEC financial  literacy educator certification, your new credentials show professionalism and authority.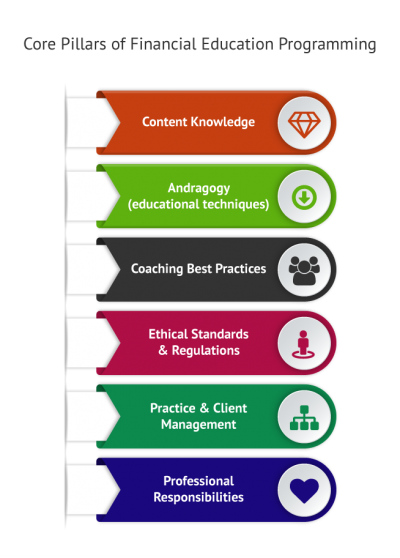 Financial Literacy Business Opportunity Step 2: Initial Experience
Once you're certified, it's time to get some initial experience teaching financial literacy. You've learned the theory and now it's time to put that into hands-on teaching. Your first experience as a financial literacy educator should always be supervised by a certified veteran. You'll find that every person is different. They each learn at their own pace, in their own way, and they all respond to input differently.
Financial Literacy Business Plan Step 3: Systems, Processes, Resources

Every business runs on systems, processes and financial education curriuclum resources. Your financial literacy business opportunity is no exception. Now that you've gained some experience, you know most of the elements. You've got to communicate with your students and understand their entire financial picture, just for starters. Systems help you keep track of the potentially overwhelming tasks all and deal with each efficiently. You don't have to reinvent the wheel when you're just getting started.
Financial Literacy Business Opportunity Step 4: Important Details

At the NFEC, we know that starting a financial literacy business can seem overwhelming. There's a lot to do, especially at first, and it's easy to neglect something that might not seem necessary. No matter how busy you get, do not launch a financial literacy business without a tracking plan. You need a plan to generate the right data to prove the effectiveness of your program.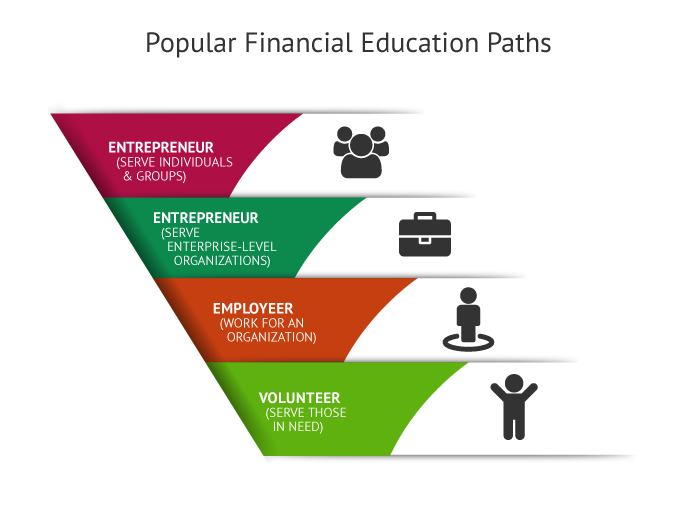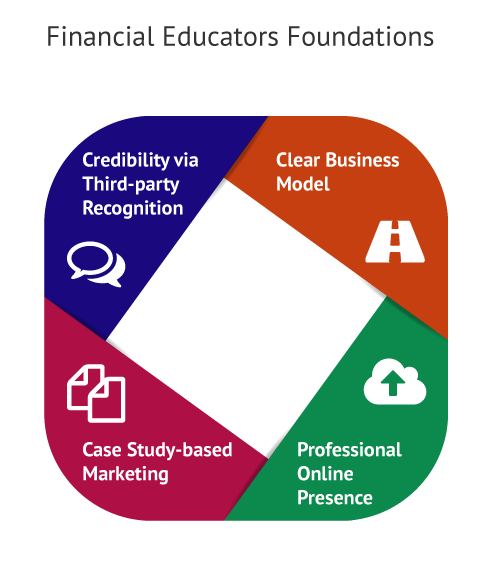 Financial Literacy Business Plan Step 5: Online Presence, Marketing and Awareness
All entrepreneurial pursuits depend on one critical factor: getting the word out to as many of the right people as possible. Marketing and distribution of your message is a critical component of any business plan. You've got to get the attention of policy makers and the general public, get them to understand the importance of financial literacy and get them to take the next step. This requires systematic planning and execution.
Financial Literacy Business Opportunity Step 6: Commitment to Excellent Service and Results
Helping people improve their financial situation is a complex undertaking and helping them is the primary reason for learning how to start a financial literacy education business. Being committed to your cause means being committed to providing excellent service and maximizing positive results. You won't be able to help everyone, but if you focus on those you do help, your efforts will be very gratifying. Your successful clients make it all worthwhile.
The NFEC's turnkey financial education packages encompass three core areas: Education, Awareness, and Sustainability. The objective of the packages is to reduce the time, expense, and personnel required to get a comprehensive financial education program up and running.
Education
The NFEC educational material bridges educational standards with lessons participants can apply in the real world.
Certified Financial Education Instructor. The CFEI program gives you the credibility and skills you need to teach money management effectively. Graduates who follow the program outline become capable instructors who can stand among the most highly-qualified in the personal finance industry.
People who receive this Certification also improve their effective advocacy skills. They learn to communicate the benefits associated with improving citizens' financial capabilities, which in turn earns them community respect.
The CFEI professional development course is approved by the Certified Financial Planner Board of Standards and is taught statewide through Penn State Erie, the Behrend College and other Universities. Developed via collaboration between educators, financial professionals, and personal finance experts, the resulting course combines the latest teaching methods with real-world application.
Financial Education Instructors receive a custom graduation certificate and logo for marketing use. They also become eligible for membership in the NFEC's Personal Finance Speakers Association—the first national speakers' association that books financial education advocates and experts.
Presentations & Financial Literacy Curriculum. The NFEC material is engaging and fun, yet also meets core educational standards. This program has been widely recognized for its ability to connect with students and inspire them to take positive financial action.
The material is developed with the support of the NFEC's Curriculum Advisory Board comprised of educators, financial professionals, and financial education experts. This collaboration has yielded money management coursework that successfully bridges the gap between theory-based education and "real world" application.
The personal finance curriculum is modular in nature and includes financial education material for all age groups—from kids through adults. Although you may start with just one age group or one type of workshop, as your outreach expands you have the material to grow as you receive more requests. You can conduct camps, workshops, semester-long courses, afterschool programs, lunch-'n'-learns, or any other type of presentation for any age group.
All presentations are 100% independent; the NFEC is not affiliated with any financial institution. This independence affords you the opportunity to raise funds through sponsorships and partnerships.
Awareness and Promotions
The NFEC is a recognized leader in raising awareness for the financial literacy movement. From "The Talk" PSA feature in TIME Moneyland to media coverage about our promotions, our commitment is to promote financial literacy around the globe.
The campaign package ties you into our national promotions and provides you with resources to position yourself as a community leader. The NFEC has a vested interest in your success: the more people you reach, the more easily we can achieve our mission of educating the world's citizens. You receive: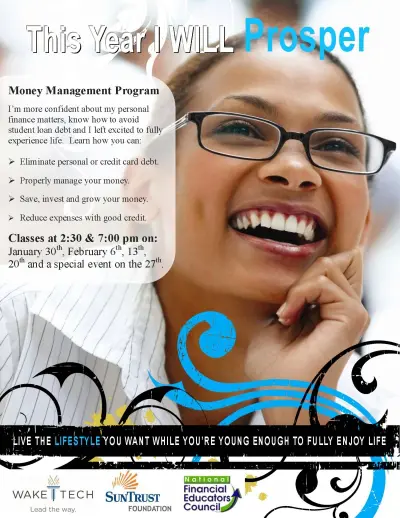 Marketing. The NFEC provides co-branded, customized marketing pieces that help you conduct effective outreach. Brochures, fliers, and other advertisements position you as a leader bringing a comprehensive financial education campaign to your community.
Promotional Campaigns. The NFEC has a series of promotions planned throughout the year that move you beyond event marketing and help propel your campaign forward. You also have year-round access to the print, video, and radio Public Service Announcements developed by the NFEC.
Media Package. You will receive a customized media package to help raise awareness. The NFEC will also conduct direct outreach to the media in your community, issue pre-approved press releases, and provide you with a list of media contacts.
Collaboration Material. The collaboration package provides turnkey methods for your organization to connect with other organizations, strategic partners, and potential clients.
Educator Training Promotion. Build a volunteer force of educators and expand your reach. Have up to 4 others complete the Certified Financial Education Instructor training.  This is the foundation training needed when seeking to learn how to start creating a personal finance business plan.
Community Ambassador Award. The NFEC will honor you with the Community Ambassador Award to highlight your commitment to giving citizens in your community access to financial education resources.
Sustainability & Financial Education Business Details
The NFEC encourages social entrepreneurs and others who desire to serve their community to develop a sustainable business model. The training and resources provided through this package are designed to generate revenue so you can continue giving people vital financial knowledge. Receive:
Business Training. Receive a business manual and one-on-one consultations that will help you design your revenue models, outreach strategies, and media plan.
Business Material. Receive a variety of forms, contracts, and other materials to help you start a financial education outreach initiative.
Funding Package. Receive sponsorship forms, a grant guide, grant copy, and access to NFEC funding sources.
Consultation and Support. The NFEC is here to help you launch and sustain your initiative. One-on-one calls, strategic planning, and support are provided to ensure your program's success.
Sponsorship Forms. Companies have a vested interest in supporting money management programs. Receive the sponsorship forms and communication tools you need to connect with possible donors.
*The NFEC does not allow funds to come from credit card companies, high-rate lenders, or any organizations that does not have the best interests of students in mind. Sponsors must provide a positive benefit for students and must be pre-approved.