Entrepreur, Financial Services Professional and Financial Literacy Advocate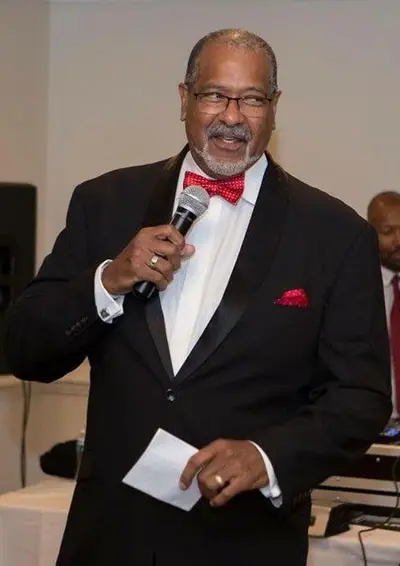 Financial Education is one of the most important concepts in life. The more you know the more you grow. Generational Wealth is the key to creating lifestyles that lead to better living and great communities!
Robert Kinzer is an NFEC Certified Financial Education Instructor.
Mr. Kinzer is currently the President of the Literacy Institute for Financial Enrichment, Inc. (LIFE), a non-profit 501c3 organization focused on teaching financial literacy and economic empowerment to youths, adults, and senior citizens.
On March 30, 2017, Robert P. Kinzer retired from the Federal Deposit Insurance Corporation (FDIC) with 30 years and 11 months of service. Mr. Kinzer served as a Senior Community Affairs Specialist for the FDIC in his final two years. He traveled throughout the United States teaching and promoting financial education and economic inclusion through the use of the FDIC Money Smart Programs to State Legislators, Education Administrators, Teachers and Consumers. The majority of Mr. Kinzer's years at the FDIC were served as a Senior Financial Management Analyst where he produced the monthly and quarterly financials of the corporation that was distributed to the FDIC Chairman and Board, Executives and Managers, Congress and the public. From 1987 to 1996 Mr. Kinzer worked for the Federal Deposit Insurance Corporation (FSLIC) and the Resolution Trust Corporation (RTC) as an on-site Case Manager for the orderly liquidation process for depositor claim payouts of insolvent Savings and Loan institutions. These corporations all merged into the FDIC. Prior to working with the FDIC, Mr. Kinzer worked for the Acacia Group/Calvert Group as a licensed Stock Broker and Registered Investment Advisory Associate providing financial advice to personal investors and monitoring/executing institutional stock trades for companies such as Merck, Microsoft, and other Fortune 500 companies.
Mr. Kinzer has received the FDIC Chairman's Nancy K. Rector Award for public service. He is a Senior Fellow with the Partnership for Public Service and a member of the Alpha Phi Alpha Fraternity. Mr. Kinzer is a native of Washington, D.C. and a graduate of Woodrow Wilson High School. He attended Penn State University, Texas A&I University and received his undergraduate degree from the University of the District of Columbia in Sociology and Anthropology. After attending college, Mr. Kinzer played professional basketball in England and Scotland for five years.

The NFEC & Your Selected Speaker Follow a Four Step Process

How much did financially literacy cost you in 2018?
Discover how the leading financial educator training just got better.
See the latest honorees from Financial Educators Day and submit a worthy candidate for next year!