The NFEC is a social enterprise company that provides independent money management resources to those with a desire to improve the financial capabilities of others. Using the NFEC's resources organizations can reduce the time, cost, and personnel needed to build comprehensive financial education programming.
Organizations are able to access turnkey personal finance packages that include presentations, marketing, funding solutions, and training—over 80 financial literacy assets. Build or expand your financial education program with the NFEC's turnkey money management education packages.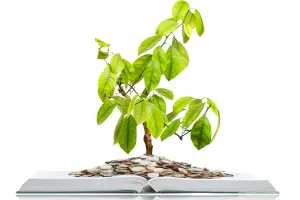 The NFEC puts focus on three main areas in their campaign approach to teaching money management: Education, Awareness, and Sustainability.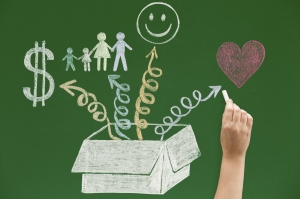 The Financial EduNation Campaign provides turnkey workshop kits which include a presentation, testing, promotional material, funding forms, and outreach resources.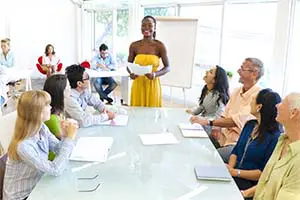 The Certified Financial Education Instructor professional development coursework has been expanded. The latest research covers best practices to teach money management.
I have received constant e-mails – the buzz seems to be growing instead of slowing down. The kids are still so excited it is unreal. They got a lot from the event and its motivating them in the class according to some of the teachers. I love it that the community I have lived in for so long has been so blessed by all of this. Thank you so much for all you do; what you have put together is great.
We chose to provide the NFEC curriculum because it balances practical application with core educational standards. The lessons are engaging, making it enjoyable for teachers and students alike. We also liked that it incorporates a comprehensive educator training program to empower those delivering the information with the tools to maximize the effectiveness of the coursework.
We just received the Financial Literacy Event Report. This is fantastic! We can easily show our board how much students learned. We've just begun planning our summer conference, and would like to offer the scholars your amazing financial workshop. Thank you again! I can't wait to share this.
Every parent wants best for their kid, so teach them about money because it impacts their wellbeing, emotional health and overall health. It allows them to live out their dream and be successful, it's the biggest important lesson parents can pass on to their kids.
Working with the NFEC was an excellent opportunity for us to learn and perfect our implementation strategies for our outreach program. Receiving the training and becoming Certified has given the program the extra boost and noteworthiness. Since our certification has become public, we've received several calls from community organizations and summer camps interested in our financial education program.
The program is going wonderfully. Kelly is doing an awesome job and our clients have been very receptive of the information and her presentation. Thanks again, the presentation went GREAT, we will be talking with you soon.
NFEC Fills Global Need for Money Management Skills
Financial illiteracy has reached epidemic proportions in the U.S. and around the world. Lack of money skills contributes to a variety of problems at the individual, community, and national levels. Crippling debt loads, foreclosures, bankruptcies, and homelessness affect the entire society, not just individuals. Teaching personal money management lessons starting at an early age not only benefits the people themselves, but has potential positive impact on the health of the global economy. Sadly, most only hear anything about these numbers over Financial Literacy Month.
The National Financial Educators Council (NFEC) is taking steps to address the widespread need for money management lessons and provide a sustainable model to help raise awareness. This social enterprise organization has developed a full set of curriculum packages designed to reach very young kids, students in middle school through college, working adults, and seniors. In fact, the NFEC money management lesson plans can be tailored to reach groups of any age or socioeconomic background with effective personal finance education.
Research has demonstrated the difference that money management programs can make. For example, personal finance issues are the number one reason why young adults drop out of college. And according to recent surveys by CollegeGrad, more than 70% of college graduates are destined to move back in with their parents after they complete school. But when kids learn financial literacy lessons prior to venturing out on their own, they can avoid becoming one of these statistics.
A good example of how the NFEC teaches money management for teens can be found in the Real Money Experience (RMX) curriculum. This program is a simulation game where high school kids get to take a "practice run" at making the money management decisions they'll face in real life. Using games and activities to teach personal finance lessons is an important trademark of the NFEC brand. All their resources, lesson plans, and campaigns rely heavily on entertaining methods for teaching financial literacy in ways that have practical application to real-world situations. Kids have fun playing the RMX game in a safe environment, while picking up essential money management skills along the way.
For those who teach or want to teach money management, the NFEC offers certification courses. The Certified Financial Education Instructor (CFEI) coursework prepares educators to teach the NFEC financial literacy curriculum – from military financial literacy programs to kids workshops. Upon graduating the CFEI, instructors have the confidence and expertise to present money management lesson plans with maximum impact. They receive a certification packet, including a logo to use on marketing and promotional materials. CFEI graduates also become automatic members of the NFEC association for personal finance speakers and can offer programs that provide money management for college students, adults, kids and teenagers. This speakers' bureau matches qualified presenters with groups around the world that have a need for money management speakers.
The certification and school curriculum form just a portion of the vast array of programs, resources, and services developed and promoted by the NFEC. This organization has stated its mission as follows: "to create a world where people are informed to make qualified financial decisions that improve their lives, the lives of their loved ones, and the lives of people they impact around the globe." Toward accomplishing that mission, the NFEC has money management resources, programs and services to meet the needs of a wide range of organizations, agencies, and individuals. From money management for kids to mature adults, and from single lessons to high-visibility campaigns, a turnkey money management solution is available through the NFEC.
All the NFEC's programs are founded in rigorous research and financial education theory. All the curriculum packages were created in collaboration with the team of financial and educational experts known as their Curriculum Advisory Board. The NFEC takes a holistic approach to teaching money management, which means their programs are meant not only to educate, but also to raise community awareness and achieve sustainability over time.
Never has the need for our citizens to learn vital money management lessons been so high. The NFEC is committed to spreading the financial literacy message nationally and through the international financial education initiatives. Together we can help avert the financial crisis so many people face today.