Financial Literacy Promotions for Organizations & Individuals

There are great financial education programs making a real difference in people's lives, the problem is most of you have never heard about these programs because they lack cohesive financial literacy promotions.
Programs that fail to generate buzz and awareness suffer in the long term, experiencing: lower participation rates, fewer funding opportunities, minimal public support and a higher cost per impact.
The NFEC includes awareness and advocacy elements that promote financial literacy initiatives and the broader education cause. Innovative marketing, promotional efforts and outreach methods are includes with our campaigns to reach the target audience and broader community.
Financial Educators Day

A Day to Recognize Financial Educators
Financial Educators Day recognizes those individuals who are working to improve the financial capabilities of people in their communities. While taking the opportunity to recognize traditional educators, we also extend our thanks to volunteers, financial professionals, concerned citizens, and others who teach financial literacy. All these individuals are invaluable to the effort.
Financial Educators Day takes place the last Friday of April each year. In 2017 the event is scheduled for April 28 (see below for a 10-year schedule). Initial support from politicians, celebrities, and organizations in the financial literacy industry have transformed the last Friday of each April into a day of recognition, celebration, and advocacy.
The NFEC has honored several hundred educators from over 44 states and 14 countries. These awards serve as public recognition for their efforts and contributions to the financial literacy movement.
Cash for Candy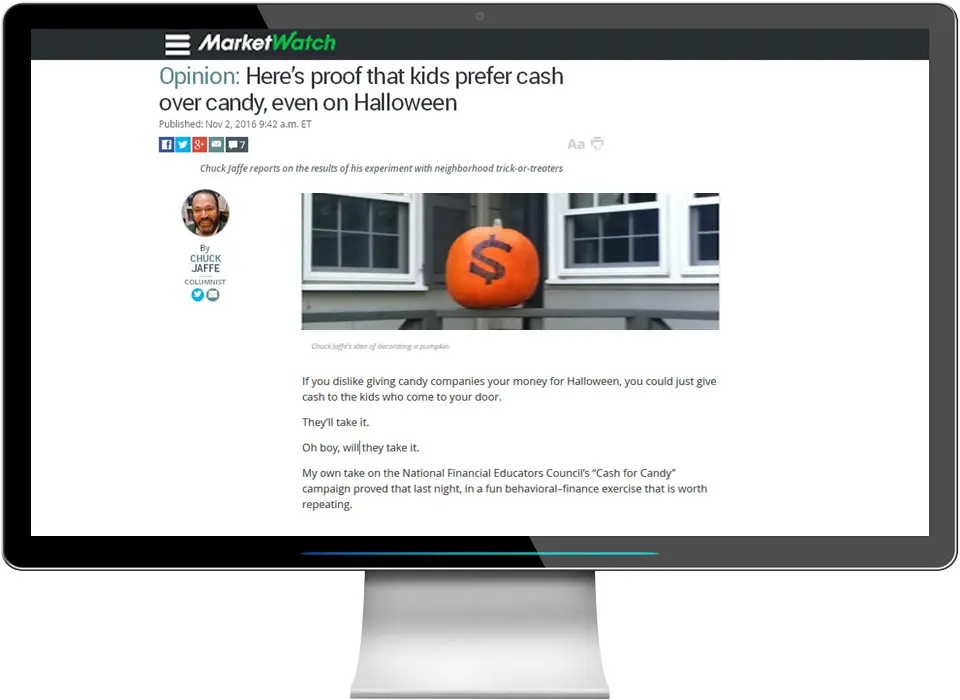 #CashForCandy Halloween Financial Literacy Promotion
To address the financial illiteracy epidemic and improve wellness, the National Financial Educators Council developed the #CashForCandy campaign. This campaign raises awareness about the why financial literacy is important and how molding healthy dietary and financial habits can help them.
This campaign offers two solutions for people who desire to contribute to the heath, financial security, and education of our nation's young people. Parents are encouraged to exchange cash for the candy they collect, and use the opportunity to start teaching kids money management lessons. Treat-givers are encouraged to substitute cash for candy. The NFEC also provides handouts for parents and treat-givers to help guide children toward positive financial behaviors.
In its inaugural year, this campaign was featured as the main story on CBS Marketwatch, front page MSN News, and as a Wall Street Journal feature and podcast, and also was picked up by many other media outlets.
FLEC

FLEC (Financial Literacy, Entrepreneurship & Career Education)
FLEC subjects have a direct impact on the future financial security of our nation's youth. Financial Literacy, Entrepreneurship & Career Education are directly related to young people's ability to earn and manage their money; yet they are missing from most school curricula.
The National Financial Educators Council has formed the FLEC alliance to promote financial literacy, entrepreneurship, and career education in schools. The FLEC Alliance provides resources for those who teach financial literacy while raising awareness about the vital role such education has on the financial well-being of individuals and communities across the country.
Goals of the alliance are to make FLEC education a national priority and promote this agenda so future generations become financially prepared for life.
Financial Education Instructor of the Year
Each year the National Financial Educators Council selects an educator who represents the best practices in financial education to receive the Financial Education Instructor of the Year award. The Financial Education Instructor of the Year award was created to highlight the work of people who are making a lasting difference in the lives of the students they reach.
Past Recipients: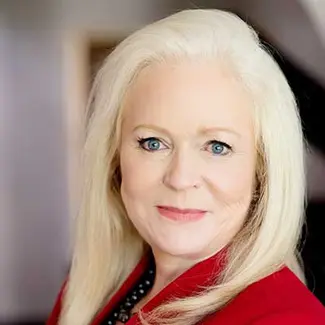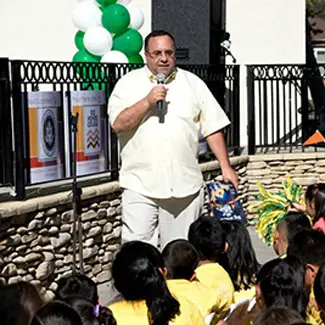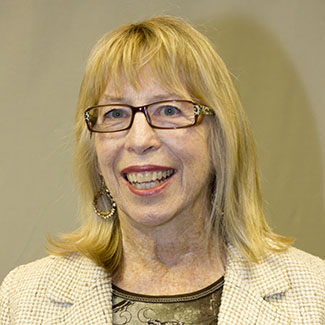 Impact local youth by having the National Financial Educators Council promote financial literacy in your community. Help the next generation to avoid common pitfalls and get them started on the right foot financially. Delivering a practical financial education will have a major impact on lives of today's youth and strengthen the country as a whole
The NFECs' Financial Literacy Promotion Campaign is a turnkey service that empowers youth in your community, raises awareness about financial literacy and your organization. The NFEC offers custom education and promotion campaigns that align with your initiatives.
This promotion is a great fit for financial professionals (advisors, Realtors, college planners, etc.), concerned citizens and other organizations that are looking forward to making a lasting impact on the lives of children in your area.
The NFEC outreach campaign is for those that want a full service promotion and education package. These initiatives can include: curriculum donations, live events, educator training, public relation campaign, media outreach, strategic partnership campaigns and more options that are discussed below. If you are looking to promote financial literacy on your own, visit our financial education business page. The NFEC handles can all aspects of the marketing and education; giving you the ability to take care of your day to day business while we promote financial literacy and your organization within the community.
As a social enterprise we understand that delivering returns either through new relationships, media exposure and/or through client acquisition is an important piece. Our goal is to deliver your company a return on investment so this initiative can be sustained; thereby, allowing us to reach more youth with practical money lessons. The NFEC is as committed to providing youth financial skills as we are for our outreach partner's success.
The NFEC Financial Literacy Promotion Campaigns are customized to help you meet your current initiatives and typically are made up of the three main areas:
Education
The foundation of all our programs is education. The NFEC provides financial literacy programs (in your name) to nonprofits, schools and any other organization in that you want to serve.
This can include: financial literacy curriculum, educator training, community workshops / camps, live presentations, online learning platforms and workplace education to name some of the most popular options.
Promotion
Spread the message of financial literacy while accomplishing your outreach initiatives. The NFEC activates community outreach efforts to maximize the benefits your organization receives. The objective of the promotional campaign is to deliver your organization a ROI so this campaign becomes sustainable; thereby, allowing us to promote financial literacy on a wider scale.
This can include: public relations, branded marketing, social media campaigns, event promotions, and more. Everything is customized for your organization, and all outreach partners receive an award for your efforts.
Collaboration & Outreach
Building relationships with likeminded people during the financial literacy promotion campaign are valuable. Outreach efforts are designed to focus on those organizations and community leaders you want to target.
This can include: identifying individuals and organizations aligned with this cause, delivery of outreach material and helping you acquire co-sponsors to offset your investment.
The NFEC Community Outreach program will help you make a lasting difference in the lives of those we serve, and it builds community goodwill for your organization. Many schools and nonprofits want this information; however, they lack the budgets to make this a reality. With your involvement, we can accommodate their hopes and reciprocate your generosity.
To investment on our outreach packages starts at $350 and you are able to reach about 600 youth with curriculum, educator training and ongoing education material. Live event packages start around $1,900, and full community outreach campaigns with a wide reach start at $3,400.
All our packages are designed to deliver a true ROI and include our sponsorship packages to offset your investment and increase exposure.
Promote Financial Literacy in Your Community
Financial literacy impacts on more than just our bank account. It affects our relationships, health, well being and directly influences the experiences we are able to have. As important as this topic is, money management is not required coursework needed to graduate high school or college.
Today's youth are graduating with little or no financial knowledge, and are suffering because of it. The average college graduate leave school with over twenty thousand dollars in debt and over well over three quarters of them move back home after they graduate. Unfortunately, for many, this is just the beginning of their financial struggle.
Some parents feel it is their responsibility to teach financial literacy to their kids while others think it should be taught in schools. Either way there are there are hurdles that must be overcome to make either effective. Most parents were never given money management training, and schools lack the time and funding. So what's the solution?
Fortunately, thanks to the support of organizations and concerned citizens across the country, today's youth are able to get professional money management training. The National Financial Educators Council (NFEC) began collaborating with organizations as an alternative solution to promoting financial literacy among our youth.
The NFEC partners with organizations that want to promote financial literacy in their region. These Community Outreach Partnerships focus on making financial education material available to schools, nonprofit and other organization in your community. This can include financial education curriculum, teacher training, software, live events and classroom presentations.
To promote financial literacy, the NFEC not only provides the education but also the promotional aspects of this campaign. The NFEC then works to promote financial literacy campaigns before, during and after the education takes place. This can include marketing and public relation campaigns that highlight your organization and help to push your initiatives.
When you promote financial literacy, realize that if you just save a single student from struggling with debt or getting them focused and saving young, it can make a lasting difference in their life and the lives of those that they touch. Imagine the impact you can make by sharing a practical financial education with an entire school.
Although many of us learned personal finance through the 'school of hard knocks', we can make our students lives easier. We thank you for your interest in becoming a Community Outreach Partner and promote financial literacy in your area.
Share This Article