Financial Literacy Promotions for Organizations & Individuals

There are great financial education programs making a real difference in people's lives, the problem is most of you have never heard about these programs because they lack cohesive financial literacy promotions.
Programs that fail to generate buzz and awareness suffer in the long term, experiencing: lower participation rates, fewer funding opportunities, minimal public support and a higher cost per impact.
The NFEC includes awareness and advocacy elements that promote financial literacy initiatives and the broader education cause. Innovative marketing, promotional efforts and outreach methods are includes with our campaigns to reach the target audience and broader community.
Financial Educators Day

A Day to Recognize Financial Educators
Financial Educators Day recognizes those individuals who are working to improve the financial capabilities of people in their communities. While taking the opportunity to recognize traditional educators, we also extend our thanks to volunteers, financial professionals, concerned citizens, and others who teach financial literacy. All these individuals are invaluable to the effort.
Financial Educators Day takes place the last Friday of April each year. In 2017 the event is scheduled for April 28 (see below for a 10-year schedule). Initial support from politicians, celebrities, and organizations in the financial literacy industry have transformed the last Friday of each April into a day of recognition, celebration, and advocacy.
The NFEC has honored several hundred educators from over 44 states and 14 countries. These awards serve as public recognition for their efforts and contributions to the financial literacy movement.
Cash for Candy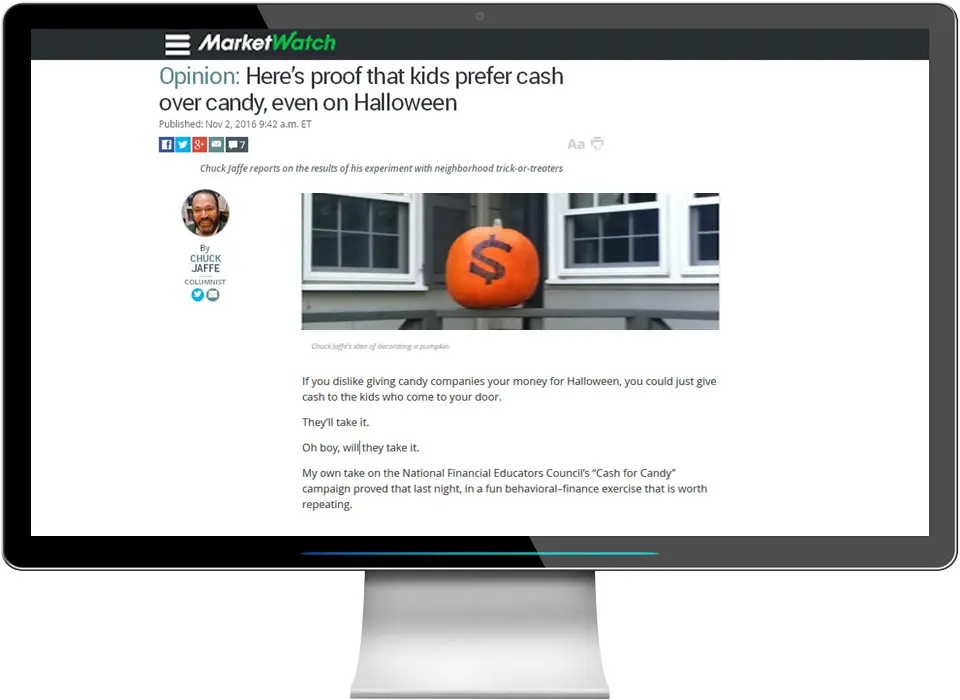 #CashForCandy Halloween Financial Literacy Promotion
To address the financial illiteracy epidemic and improve wellness, the National Financial Educators Council developed the #CashForCandy campaign. This campaign raises awareness about the why financial literacy is important and how molding healthy dietary and financial habits can help them.
This campaign offers two solutions for people who desire to contribute to the heath, financial security, and education of our nation's young people. Parents are encouraged to exchange cash for the candy they collect, and use the opportunity to start teaching kids money management lessons. Treat-givers are encouraged to substitute cash for candy. The NFEC also provides handouts for parents and treat-givers to help guide children toward positive financial behaviors.
In its inaugural year, this campaign was featured as the main story on CBS Marketwatch, front page MSN News, and as a Wall Street Journal feature and podcast, and also was picked up by many other media outlets.
FLEC

FLEC (Financial Literacy, Entrepreneurship & Career Education)
FLEC subjects have a direct impact on the future financial security of our nation's youth. Financial Literacy, Entrepreneurship & Career Education are directly related to young people's ability to earn and manage their money; yet they are missing from most school curricula.
The National Financial Educators Council has formed the FLEC alliance to promote financial literacy, entrepreneurship, and career education in schools. The FLEC Alliance provides resources for those who teach financial literacy while raising awareness about the vital role such education has on the financial well-being of individuals and communities across the country.
Goals of the alliance are to make FLEC education a national priority and promote this agenda so future generations become financially prepared for life.
Financial Education Instructor of the Year
Each year the National Financial Educators Council selects an educator who represents the best practices in financial education to receive the Financial Education Instructor of the Year award. The Financial Education Instructor of the Year award was created to highlight the work of people who are making a lasting difference in the lives of the students they reach.
Past Recipients: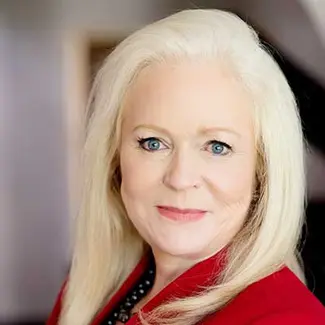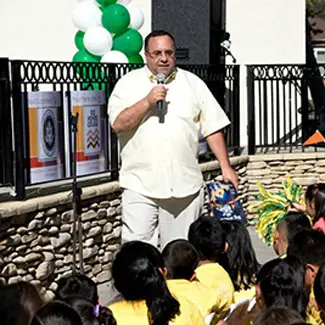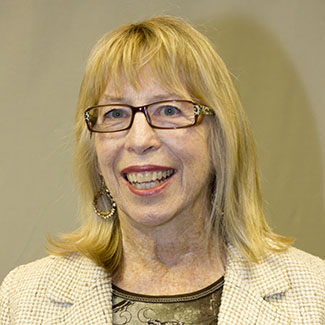 Share This Article