Financial Illiteracy in America
Financial Illiteracy is a problem that affects every level of American society. It is ironic that, while the US is regarded throughout the world as a financial superpower, many of its citizens are completely ignorant when it comes to managing their money and planning for the future. The problem of financial illiteracy in America runs far deeper than what can be seen on the surface. Poor financial planning has a negative impact on people's entire lives and since parent's financial behavior is emulated in their kids, the problem can last for generations. Fortunately, there is a viable solution to American financial illiteracy, which includes high-quality financial education programs targeted to the right demographic and managed by accountable stakeholders.
Is US Financial Illiteracy a Problem?
While financial illiteracy is a global problem, financial illiteracy in America is a larger and more pervasive problem than most would expect from a nation as highly regarded as the United States. Financial illiteracy in America extends to all portions of society, although some groups such as minorities and women have less financial knowledge than others. Both individuals nearing retirement and those just entering the workforce display inadequate amounts of financial knowledge that obstructs intelligent personal finance planning.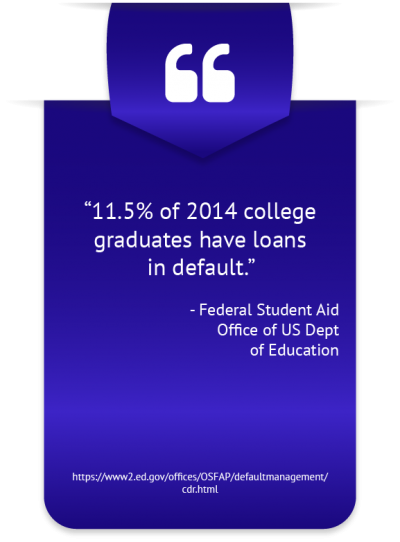 Financial Literacy in the US is Worse Than You Might Think
65% of adults in the United States report using a saving account (National Foundation for Credit Counseling). https://www.nfcc.org/wp-content/uploads/2017/03/NFCC_BECU_2017-FLS_datasheet-with-key-findings.pdf
15% of adults roll over $2,500 or more in credit card debt each month (National Foundation for Credit Counseling). https://www.nfcc.org/wp-content/uploads/2017/03/NFCC_BECU_2017-FLS_datasheet-with-key-findings.pdf
Only one in five (19%) say they are not knowledgeable about annuity products in retirement (1 or 2 on a 7-point scale), suggesting many overestimate their knowledge of annuities (The American College). http://retirement.theamericancollege.edu/sites/retirement/files/2017_Retirement_Income_Literacy_Report.pdf
6% of Americans between ages 18-26 are not optimistic about their financial future (Bank of America). https://bankofamerica.com
42% of millennials took out an alternative financial service (PwC). https://www.pwc.com/us/en/about-us/corporate-responsibility/assets/pwc-millennials-and-financial-literacy.pdf

America Needs High-Quality Financial Literacy Programs
The benefits of financial literacy can only be fully realized when personal finance education is done properly. Poor financial curriculums that neglect industry-wide best practices and recent research are ineffective in imbuing learners with relevant knowledge needed to assess different financial options. Subsequently, it is imperative that we focus not only on the increased delivery of financial education, but the quality of the education being delivered. Quality curriculum constructed by national educators have been found to positively mold financial behavior.
The OECD endorses the governing structure being led by a credible coordinating body with responsibilities clearly defined and assigned to stakeholders. In order to maintain focus, reasonable and measurable objectives along with a corresponding timeframe should be defined (Organization for Economic Cooperation and Development). http://www.oecd.org/daf/fin/financial-education/OECD-INFE-Principles-National-Strategies-Financial-Education.pdf
The Canadian Task Force for Financial Literacy urges that measures must be taken to ensure that in-class learning translates into real world impact. When distributing financial knowledge, programs should make all information easy to access and especially easy to understand (Government of Canada). http://publications.gc.ca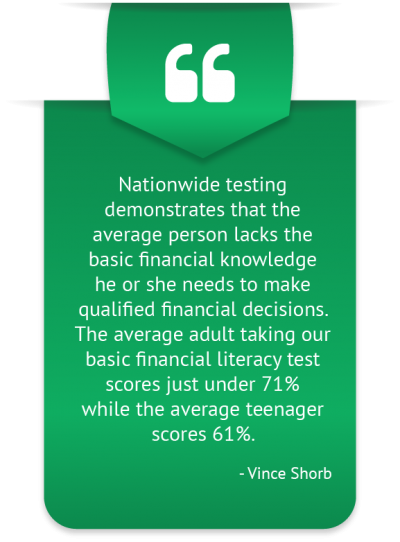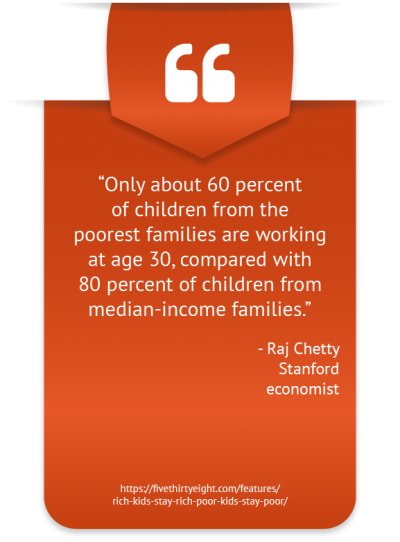 What Experts Say About American Financial Illiteracy
"Financial literacy is an issue that should command our attention because many Americans are not adequately organizing finances for their education, healthcare and retirement." – Ron Lewis, former United States Representative
"Financial literacy is just as important in life as the other basics." – John W. Rogers, Jr., CEO Ariel Capital Management
"We need to have financial literacy in America, not just complaining about obstructionism. We need solutions." – Kabir Sehgal, bestselling author of 8 books
A statistically significant association was determined between negative financial habits, such as gambling among Australian youth, and the influence of peers and parents (Science Direct). https://www.sciencedirect.com/science/article/pii/S0140197103000137?via%3Dihub
Parents who have three or more types of savings are more likely to have kids who discuss money with them (83% vs. 66%) and less likely to have kids who spend money as soon as they get it (40% vs. 52%) or lie about their spending (34% vs. 43%) (Money Confident Kids). http://www.moneyconfidentkids.com/content/dam/money-confident-kids/PDFs/PKM-Surveys/2017_PKM_Results.pdf
Financial Illiteracy in America is a Big Problem That Can Be Solved
Financial illiteracy in America continues to afflict a large portion of the population, enabling poverty and hampering prosperity. A lack of understanding of financial services and the basics of personal finance lead to a perpetual cycle of poor financial decisions that restrict the social mobility of Americans. Worse yet, financial illiteracy in one individual can lead to chronic poverty, where generations of a family are born in poverty. In order to tackle financial illiteracy in America, an integrated plan between various financial education providers must be put into place.
[1] National Financial Educators Council, "Financial Illiteracy"
[2] National Financial Educators Council, "Financial Illiteracy Definition"
[3] National Financial Educators Council, "History of Financial Illiteracy"
[4] National Financial Educators Council, "Financial Illiteracy in America"
[5] National Financial Educators Council, "Financial Literacy Programs for Youth"