Teaching Kids Financial Literacy – Resources, Information, and Process
Do you have a powerful drive toward Teaching Kids Financial Literacy? Then you have hit on the right page. Here you will encounter resources and data describing the most effective process and tools for Teaching Children Financial Literacy according to approved practices.
Teaching Children Financial Literacy in Eight Comprehensive Steps


1. The 8 Primary Tips for Teaching Kids Financial Literacy

From the standpoint of a wish to teach kids financial education, there is a proven process that makes a difference. Read on for an illustrative example of how it works.
What is the most effective method of Teaching Children Financial Literacy? That was a question Arnold Hagen recently asked himself. Arnold was a retirement planner with plenty of money smarts; but because he had three young grandchildren, he wanted to learn more about Teaching Kids Financial Literacy to help secure his grandkids' futures. His vision was to build an elementary school program to start young children on the path toward financial wellness as they grew, but he needed some information about reaching kids at a young age with money lessons. By talking with his daughter and son-in-law, he found out that little kids could grasp lessons about money denominations, money exchange, and relationships between spending and savings.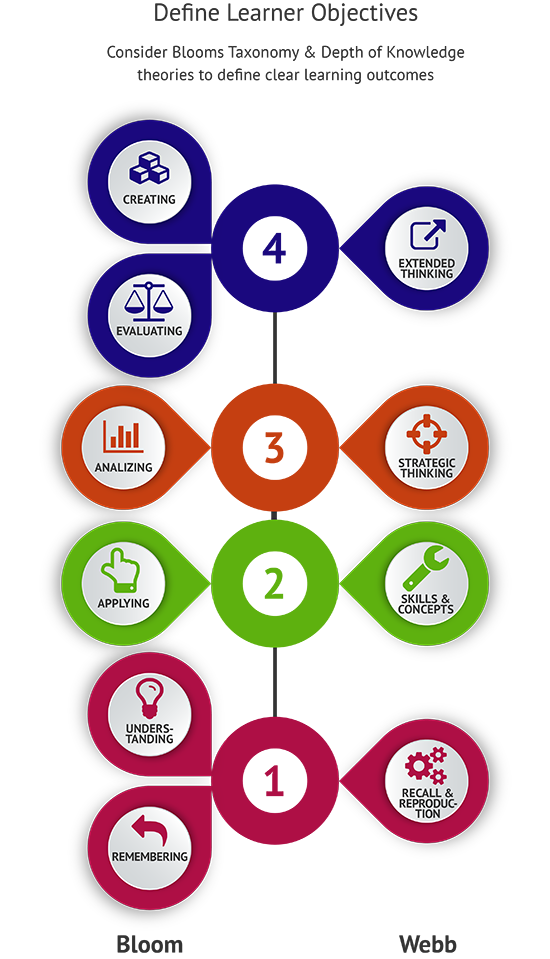 2. Understanding Youthful Needs in Teaching Kids Financial Literacy
Arnold decided his first effort to teach kids financial education would be to work with the 15 pre-kindergartners at his grandson's preschool. He spoke with the teacher and she was happy to let him come and do a brief talk with the kids. The idea was to spend about 45 minutes going over money denominations and exchange, and having the kids do a fun activity to practice. Arnold's hope was to show success so he could expand the program to start teaching financial literacy to the 1st-5th grades students at the elementary school. For his initial experiment, Arnold would try to get the kids to Webb's Depth of Knowledge Level 1 – being able to recall the relative value of coins and currency.
3. Teaching Children Financial Literacy Includes Appropriate Pacing and Technique

Arnold had his initial plan for Teaching Kids Financial Literacy in place, and the seeds of a future endeavor. Now he needed to choose a delivery method. Because he would be working with small children, he chose achievement-based pacing based on the kids' grasp of the materials. He really wanted to lead the class himself, so in-person instruction would be the delivery mode.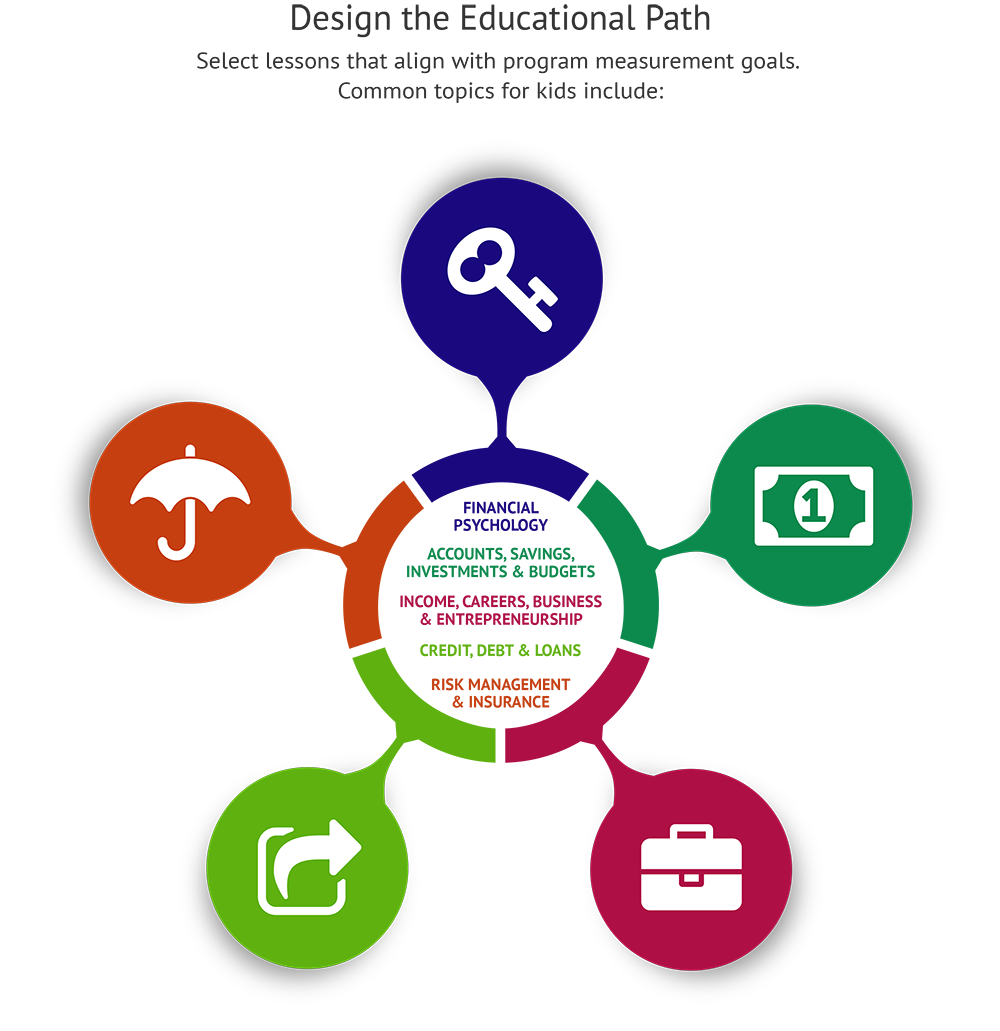 4. Match Topic Choices to Learners' Life Stage
Then Arnold had to select some age-appropriate topics for Teaching Children Financial Literacy at the PK level. Based on his daughter's input, he realized the kids would be able to learn money values, exchange, and spending versus saving. He thought he could best meet his goal of getting them to recall information by homing in on those few topics.  He understood that teaching kids about money according to their ability to understand and implement the information could enhance the results.

5. Pinpointing a Qualified Educator to Teach Kids Financial Education

Who would be Teaching Kids Financial Literacy in this first program? Arnold wanted to do it himself. As a retirement planner, he had plenty of knowledge about personal finances (content knowledge); but he wasn't well-versed in how to teach kids financial education (pedagogy). He determined to undertake some coursework to get certified as a Financial Education Instructor through the NFEC. That accomplishment would make his skills for teaching young children much stronger.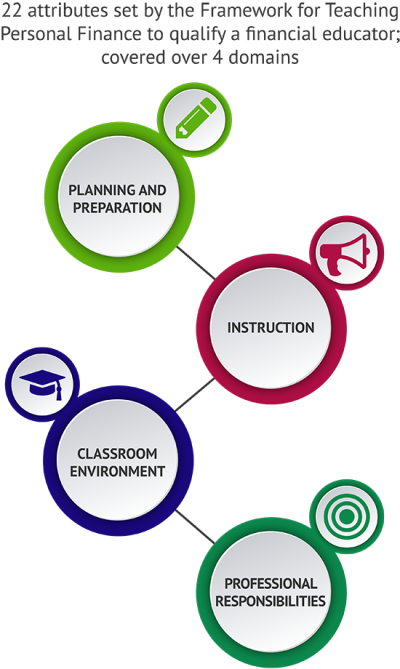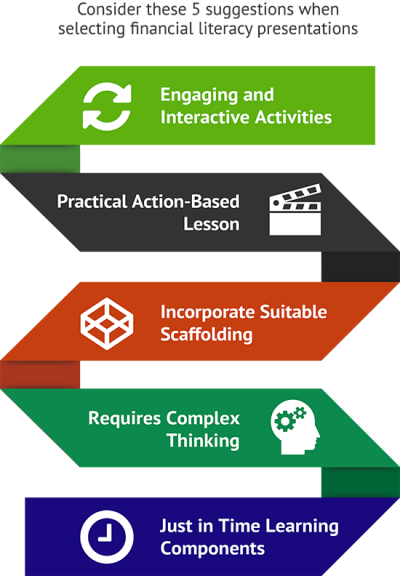 6. Tailor Presentation Materials to Target Audience

Arnold had to locate financial literacy lesson plans for elementary students designed specifically for Teaching Children Financial Literacy. He wanted something tailored to young children and that aligned with both personal finance and educational standards. To accomplish those goals, Arnold selected a curriculum scaffolded for small children's learning that complied with educational benchmarks for the age group, and that offered engaging, fun activities for the kids to do.
7. Measure Key Outcomes to Garner Support, Build Sustainability

The 15 PK students all participated in Arnold's first attempt to teach kids financial education. At the end of the activity, the teacher questioned the kids and found that, on average, they were about 30% more likely to recall the relative value of each coin and bill about which they'd learned. Arnold wrote a short report with photos and a testimonial from the teacher, and sent it to all the children's parents to inform them about the program's success. This step would help him gain support for expanding to reach the elementary school kids.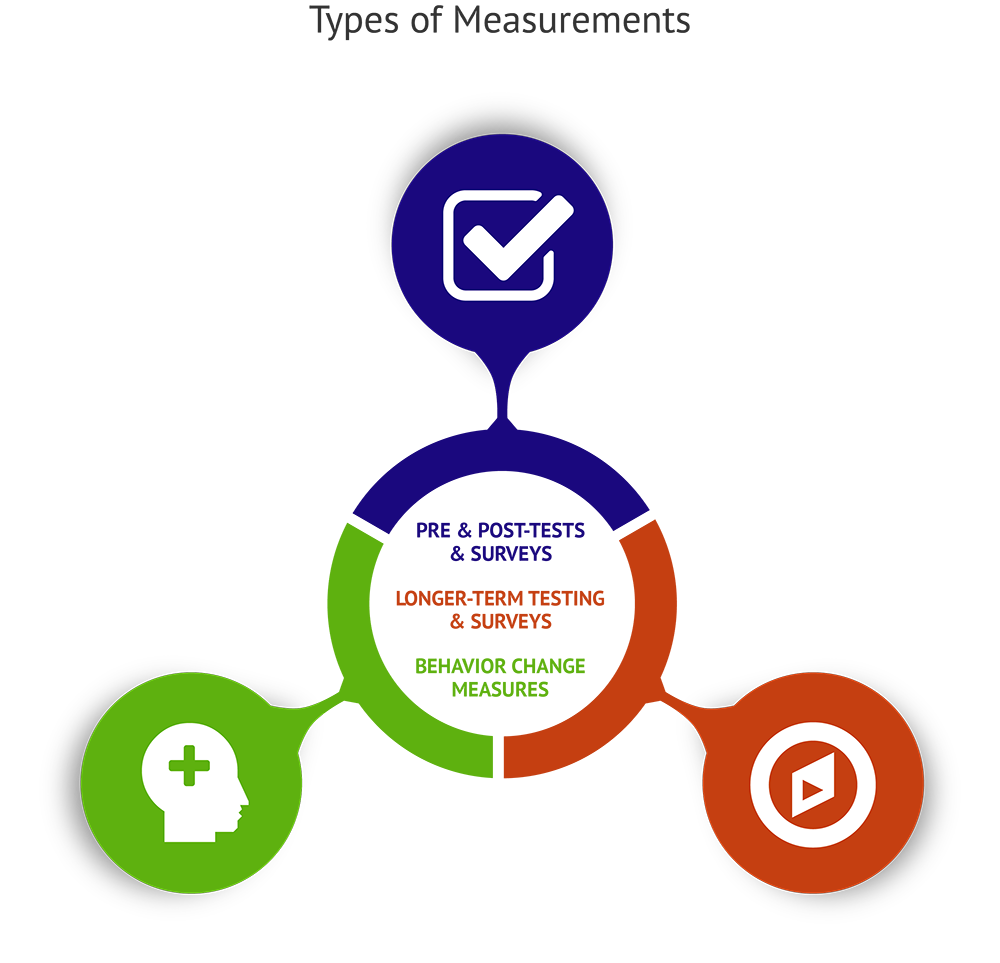 8. Reward Initial Completion, Support Future Progress

Arnold and the preschool teacher handed out small toys as prizes for each child who participated. But Arnold knew they would need to practice if they were going to retain the concepts. He arranged with the teacher to stop by once every two weeks for the next couple of months, to review the ideas with the kids and do quick practice activities to help them remember.  He also emailed parents every few weeks with financial literacy videos designed for elementary students – the goal was to keep the parents engaged and supportive of their kids financial literacy.
It's easy to see how financial illiteracy affects individual well being. But lack of money skills causes problems that have negative impact far beyond the individual. Families, employers, and the community at large suffer too. One of the best ways to combat the financial problems so many people face today is by teaching kids financial literacy.
Educators with a passion for helping young people can turn financial literacy instruction into a viable enterprise. The National Financial Educators Council (NFEC) provides many benefits and resources to the graduates of its Certified Financial Education Instructor training program. The NFEC has created curriculum packages for any audience, complete with all the necessary materials and tips on how to make presentations most engaging.
Teaching financial literacy to kids has never been so easy. And becoming certified to teach the NFEC program carries many benefits for the instructor, the participants, and the whole community. Those who learn how to teach financial literacy effectively and build supportive networks have the potential to improve their own lives as well as the lives of those they reach.
Some of the curricula available through the NFEC for teaching children financial literacy include a comprehensive package is aimed at bringing the basics of money management to life for very young children.
Designed for preteens and teens, this fun, engaging program effectively brings home lessons of credit and debt, long-term planning, savings, budgeting, insurance, and more. These materials are aligned with national financial education and core curriculum standards.
This student guidebook and set of practical activities are designed to accompany and supplement the Core 12 Curriculum, giving kids some real-world practice in money management techniques.
Decide to teach kids financial literacy today and reap the many benefits of giving back to your community.