In late August each year, we celebrate National Lemonade Stand Day, a day when communities take the chance to teach youth about setting up lemonade stands and running their own companies. The celebration started in 2007 when a little girl in Texas wanted to buy a pet turtle. Her father said no, so she opened a lemonade stand to earn money to buy her own turtle.
By taking part in Lemonade Stand Day, kids gain key life skills that will help them achieve success later in life – entrepreneurial skills, responsibility, financial literacy, and teamwork, to name a few.
Problem & Benefits
When most of today's children mature into the workforce, they'll enter life in the real world with subpar levels of financial education and work experience. Many may lack even the most basic skills of money management that they need to survive and get their fundamental needs met.
The experience of running a lemonade stand can benefit kids by teaching them essential financial concepts like income, expenses, capital investment, profit, and budgeting. They'll also get hands-on exposure to other important life skills, including teamwork, goal-setting, community organizing, and philanthropy.
Resources
Enjoy this complimentary guide to help you leverage your lemonade stand as a valuable teachable moment.
Instructors Guide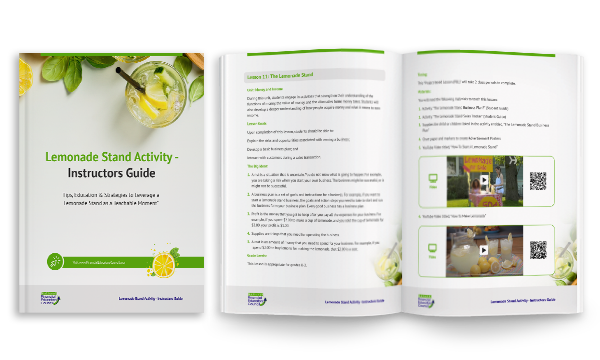 Student Guide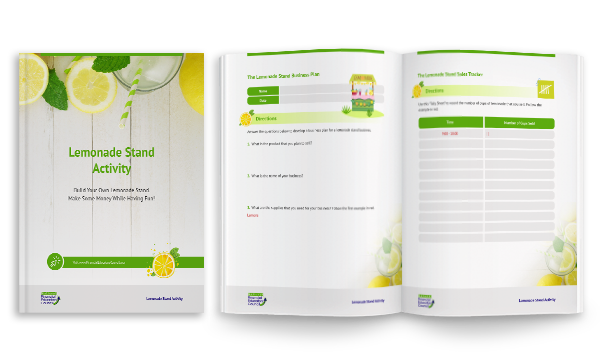 PowerPoint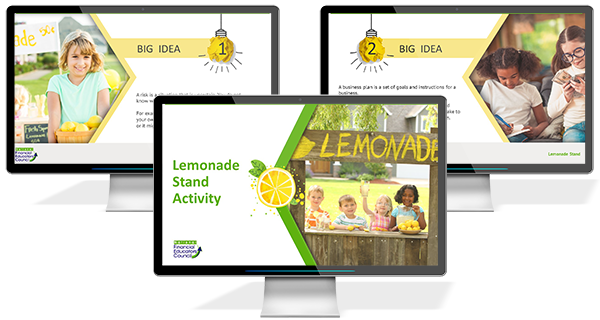 Driving By a Stand? Stop. Ask. Encourage. Purchase. Share.
Stop – at lemonade stands.

Encourage – provide positive feedback.
Ask – about their motivations.

Purchase – and leave a great tip.
Share – financial tips you wish you had known as a kid.