International Financial Literacy & Financial Inclusion

Financial problems have reached epidemic proportions around the globe. Financial issues contribute to a variety of troubles many people face today, from crushing debt to retirement shortfalls. This epidemic hurts individuals and communities alike.
The international financial literacy movement is at a tipping point –stakeholders from various industries contribute toward a global push to improve financial capabilities among the world's citizens. You are invited to join the financial literacy movement in a way that aligns with your personal, business, and philanthropic goals.
With Certified Financial Education Instructors in over 40 countries, the NFEC is helping those passionate about teaching financial literacy gain the skills and credibility to deliver financial education programming. Developing a worldwide community of educators dedicated to empowering people around the globe with financial knowledge and promoting financial inclusion is a core objective of our organization.
How Organizations Participate Internationally

Two-thirds of adults worldwide are financially illiterate per Standard & Poor's Global Financial Literacy Survey of more than 150,000 adults in 148 countries.  Finland tops the countries with a 71% literacy rate while Yemen has the lowest at 13%.
Country stakeholders participate in financial education in two main ways:
Financial Inclusion Requires Financial Literacy



Around 2 billion people don't use formal financial services and more than 50% of adults in the poorest households are unbanked, per the World Bank.  This can be a result of many factors – distrust of financial institutions, local practices, geographic restrictions and financial illiteracy.
The Central Bank of Nigeria's Financial Inclusion report points out, "Financial literacy is a central pillar to the enhancement of Financial Inclusion, particularly when coupled with consumer protection."
There are many stakeholders interested in financial literacy for the sake of financial inclusion.  This represents opportunities for those organizations that want to lead collaboration efforts in their communities to ensure program funding and that it can scale to surrounding communities.
New Innovations Upgrade Program Options
Among the vast array of programs that have cropped up over the past decade, few – if any – can claim to draw upon solid empirical evidence of best practices for financial education. This failure can be attributed to a lack of experience, personnel, capital, and executable processes.
The current reality is that most financial education programs are a random mixture of resources that lack overall campaign design. Few organizations have adequate measurement systems in place, and even fewer know how to use the data. This shortcoming results in financial education programs that are short-lived, suffer from poor participation rates, and offer limited brand benefits.
But it doesn't have to be this way.
Recent research, process, and technology breakthroughs allow individuals and organizations of all sizes to contribute in a meaningful way to promote the financial literacy movement. Even if you are just starting out, you can lay a foundation for your initiative based on available best practice data.
Common Participation Options
No matter the size or scope of your contribution, we value your passion and interest in promoting financial education. Below you will find common ways in which organizations can participate.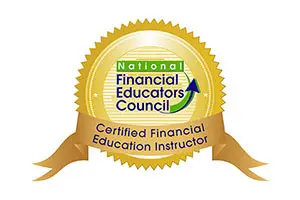 Learn the global best practices to teaching personal finance. The NFEC has CFEI students in over 40 countries Financial education teaching principles are the same no matter where you are at in the world. Click here to register for the next Certification class – gain the knowledge and credibility to teach financial education courses in your country.
The NFECs curriculum is designed for the US market; however, lack of quality materials available in other regions have led many to use these materials. The basic principles are similar international however the main differences are in currency, credit markets, retirement options, banking systems and other minor differences.
Well capitalized organizations are invited to apply for participation in our Country Campaigns. Campaigns start at $50,000 USD and are available for established organizations that are looking to be dominate players in financial education. We do not provide funding – you must have the money to participate. Application and proof of funds are required.
Share This Article