Advice to Presenters of Financial Literacy for High School Students

Those looking to conduct financial literacy for high school students have landed in the correct spot. This page offers tips and guidance to create programs for the high school level that will have maximum reach and effectiveness.
The Foremost Financial Literacy High School Topics

Getting kids' attention should be the primary goal of any program that seeks to raise high school financial literacy. That means the emphasis has to be placed on topics of highest value to a youth audience. In other words, choose lessons they can actually apply to real-world decisions.
Just-in-time Preparation: for adolescents, a prime teachable moment is when they're getting ready to move out into an independent living situation. The financial realities of being self-supportive can hit them like a ton of bricks if they're not prepared. If the target is financial literacy for high school students, this is an important subject being offered at a time when they most need the knowledge.
Behavior Modification: since most high schoolers don't get financial education in school, they may have formed habits that fail to align with their long-term lifestyle goals. At this life stage, they benefit from assistance to modify any negative financial behaviors they've picked up.
Long-term Preparation: nearly everybody could benefit from a little financial planning guidance. Setting long-term goals and creating an achievable plan to get there is an important message at any age.
High School Financial Literacy: Unique Audience, Unique Challenges

To teach the high school age group, what is most important to know beforehand? The factors that have impact on their personal finances. Building high school financial literacy depends on understanding that each student comes from a certain family with a certain socioeconomic status. The gamble of one's birth circumstance has strong influence on one's future state of financial affairs.
The behaviors young people develop in childhood will serve as indicators of how they handle money in the future. One of the most influential persuaders kids encounter is the force of advertising. Commercials and the media send youth messages that often stand upon shaky moral ground. They contribute to gender stereotypes and incite aggression, according to OMICS International (https://www.omicsonline.org). These powerful influences must be addressed and counteracted to increase financial literacy for high school students.
Unfortunately, very few financial literacy high school programs exist. Only a small proportion of secondary school-aged youth have received any money education from their parents or schools, and those programs that are in place often lack quality and cohesion.
In sum, most kids leave their parents' homes sadly unprepared for the financial realities of today's complex and increasingly global economy. Professionals with the knowledge and skill to guide financial literacy for high school students are few and far between. More attention must be paid to helping youth prepare for healthy financial futures.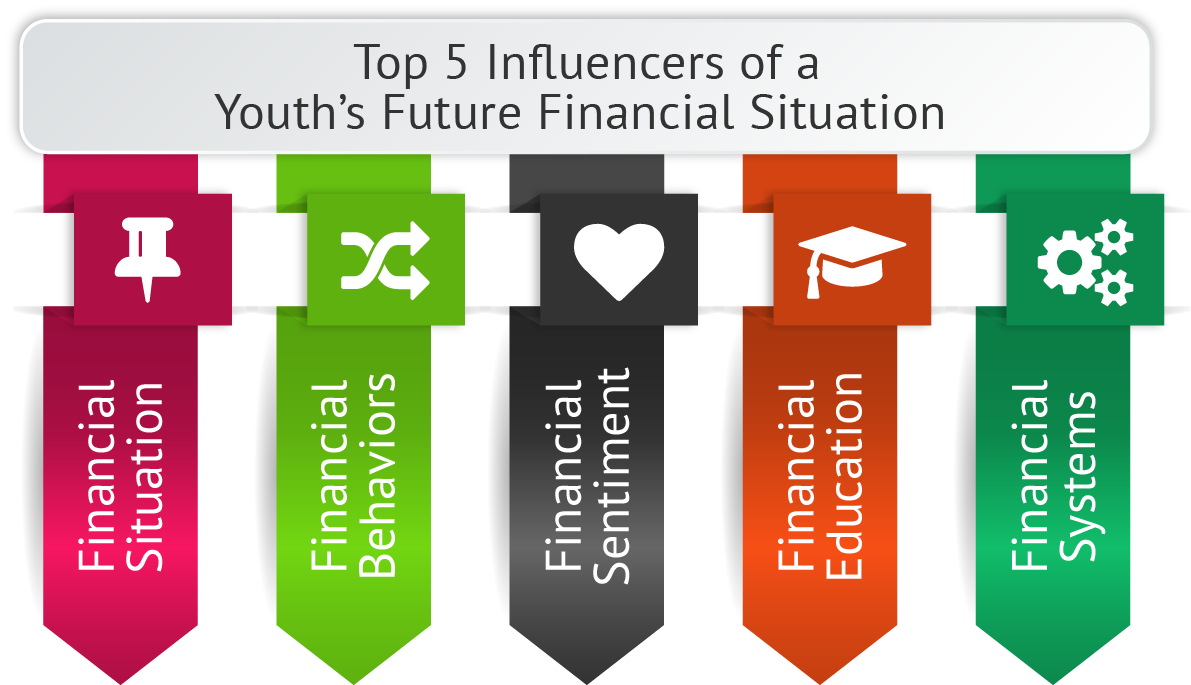 Many citizens have an enhanced awareness of how important it is for today's young people to learn effective money management skills. Although there's no financial literacy high school for our young people to attend, there is a certification program where anyone with a passion for helping youth can get the knowledge and credibility to present fun, exciting personal finance lessons to students of any age.
Becoming a certified financial educator will help teens prepare to meet the financial real world when they go off to college. And learning how to make high school financial literacy lessons fun, interactive, and engaging for kids will help them get the utmost out of learning. It all starts with helping youth understand how money relates to living one's desired lifestyle. That means placing focus on experiences they want to have, places they want to go, and people they want to help, rather than focusing on the concrete value of money itself.
One of a certified financial educator's first goals is to guide students to share their dreams and visions for the future. Sharing personal stories with the youth is a good way to get them started to open up. When it comes to financial literacy, high school students don't want to be taught a simple math lesson. They'll learn better if they can see—for instance—the power of compounding interest. When they realize that they could have a million dollars in their accounts by age 50 with only a small investment of $100 per month, you'll really capture their attention.
A practical education that's also entertaining must form a central piece of a certified financial educator's curriculum. Teaching teens about money using the simple and practical financial literacy training plans provided by the NFEC helps certified financial instructors make a true difference in the lives of tomorrow's young adults.
Become Certified in Financial Literacy for High School Instructors Course
Interested in becoming a guest presenter to teach financial literacy for high school students? Look into becoming an NFEC Community Ambassador. These Community Ambassadors have taken a place among the most qualified educators and presenters in personal finance topics, and become full members of the Personal Finance Speakers Association. Each Community Ambassador must successfully graduate from the Certified Financial Education Instructor (CFEI) training. This training ensures that they possess the knowledge, credibility, and confidence to teach personal finance effectively, using the most up-to-date methods and materials.
The NFEC's CFEI coursework, which may result in certification as an educator in high school financial literacy, can be tailored to fit state standards in the instructor's home state. Past certified trainers have included college students, educators, volunteers, recognized financial experts, and even high-profile celebrities. Anyone with a passion for sharing money management lessons with youth can undertake the coursework.
The certified instructors who graduate the CFEI are automatically entered as members of the Personal Finance Speakers Association. This speakers' bureau provides top presenters, keynote speakers, and spokespersons to teach financial literacy for high school students as well as a wide variety of other groups. Members of the speakers association are recognized leaders in the personal finance space, and meet the stringent guidelines the NFEC has set for certification and membership. These featured presenters have entertained and educated audiences all across the globe, motivating participants to take positive action toward improving their financial futures.
Anyone with in interest in receiving financial literacy certification may contact the NFEC for more information. The CFEI course is approved by the Certified Financial Planner Board of Standards for Continuing Education (CE) credits and is taught statewide through three state universities. In addition, the NFEC can provide information about opportunities and how to apply for financial literacy grants to begin an awareness movement in a school, community, or state.
Three Tips for Developing High School Financial Literacy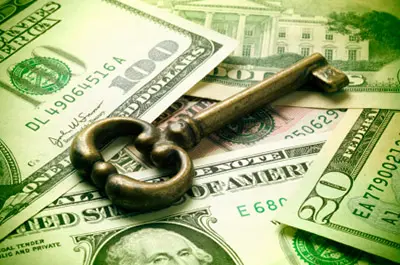 Teaching teenagers about money has never been more important than today. Given the alarming news and statistics about the growing debt loads and financial hardships so many Americans face, it is obvious that high school financial literacy could use a huge boost.
For many parents, teaching kids about money—saving and spending, real estate and stock investments, building good credit, and entrepreneurship—is far from easy. That's because those parents never received a good financial literacy for high school program themselves. Unfortunately, we cannot count on our schools to give kids practical financial education. Schools face budget and program cuts, leaving limited resources to spend on financial literacy.
But since giving kids a solid basis in personal finance is so essential, parents will have to take the bull by the horns. Here are three tips for a financial literacy—high school presentation:
Relate money to lifestyle. In order to learn and retain information, young people require motivation that relates directly to their own experience. Thus a focus on acquiring money is likely to turn them off. Instead, help them see that what's important is what money allows them to do. Help kids identify their personal dreams and desired lifestyles. Then you can show them how money fits into a plan for achieving their goals.
Recognize opportunity. When the economy founders, the smart people are the ones who make investments toward increasing their long-term net worth. A lesson on recognizing opportunity might start with a practical understanding of market cycles, with an eye toward identifying how to take advantage of future trends. Financial education in schools rarely covers the notion that keeping one's eyes open for opportunities means more opportunity will arise.
Savings plan. Developing a budget and savings plan is essential to a fundamental money management education. Helping youth form positive saving and spending habits will have a profound impact on their lives.
These tips for teaching financial literacy to high school aged kids are advocated by the National Financial Educators Council. View the curriculum link above to learn more about the NFEC's high school financial literacy programs.
Financial Literacy for High School Students Severely Lacking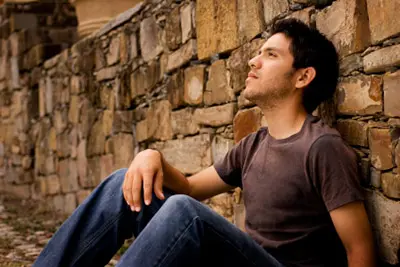 By the time today's teenagers reach 40 years old, they're more likely to be buried in student and credit card debt and face zero savings balances than they are to be thriving and well-prepared for retirement. That's if we fail to deliver lessons in financial literacy for high school students. But this sad reality can be avoided. All we need to do is teach our teens about money.
In a recent survey, The National Financial Educators Council (NFEC) found that less than one-third of high school students were able to pass a practical test of money knowledge. Those kids are likely to have much bigger problems in later life. But if we do promote financial literacy for high school, we can play an instrumental role in providing a brighter future for students across the country and around the world.
While financial literacy in schools is rarely taught, concerned parents and community leaders can become certified financial educators to make a difference. The Certified Financial Education Instructor (CFEI) training program offered by the NFEC prepares instructors and lends them confidence and skill to present effective personal finance lessons.
Making financial competency fun and engaging is a big piece of the CFEI training. One method for teaching teens about money in a way to which they can honestly relate is to discover the students' hopes and dreams. Then the instructor can illustrate how money skills help move them toward those dreams. That will help teens understand the value of investing early and consistently, in a way that has meaning to their own lives. This lesson forms an important component of the personal finance syllabus—high school level curriculum developed by the NFEC.
The U.S. government has designated April to be financial literacy month. Thus April is a good time to initiate a financial literacy for high school students campaign, raise awareness and garner support for the financial literacy movement.
Financial Literacy High School Students and Family Financial Education
Families have always worried about their children's futures, and perhaps never more than today. Many parents fear that their teens will be unable to afford college, or that they will be buried in debt by the time they turn 30. But if they could only receive some basic lessons toward financial literacy high school students would be given a huge leg up toward securing those futures.
A high school financial literacy program is available through The National Financial Educators Council (NFEC). This program can be obtained in a multimedia homeschool format that allows students to learn at their own pace.
The financial literacy lesson plans available at FreeBy30 include all the topics that make up a practical foundation in personal finance. These lessons include budgeting, savings, building good credit, avoiding bad debt choices, banking essentials, income and skills, risk management, social enterprise, and long-term planning. In today's uncertain times parents cannot afford to let their kids go off to college without learning how to manage their money. Youth who do not receive a financial education are likely to be moving back home within a couple of years.
The first step in providing a practical money education to young people is to find out what they already know. The NFEC has developed a financial literacy quiz that assesses one's knowledge level around important financial subjects, as well as the person's motivation to learn and understanding of the first steps toward taking positive action. Young people can take the student financial literacy test at www.financialeducatorscouncil.org.
In a recent survey the NFEC found that less than 30% of students age 15-18 were able to get a passing score (>70) on this test. Learning where they stand will give teens a good basis for obtaining the personal finance lessons they need.