Financial Education Testing Center
The Personal Finance Testing Center provides complimentary tests and testing results. Organizations and individuals are welcome to use these online evaluation materials for pre-and post-testing, self-assessment, and/or to improve their understanding of various financial literacy topics.
The Center was developed with three objectives: providing resources for financial educators, offering tools for people interested in improving their financial knowledge, and giving the media up-to-date information about the current state of financial education. The data gathered using the personal finance testing center resources will be used to help adapt NFEC programs to accommodate different learner needs.
The NFEC's financial literacy tests are all complimentary and results are provided after you complete any of the 30+ tests provided on this page.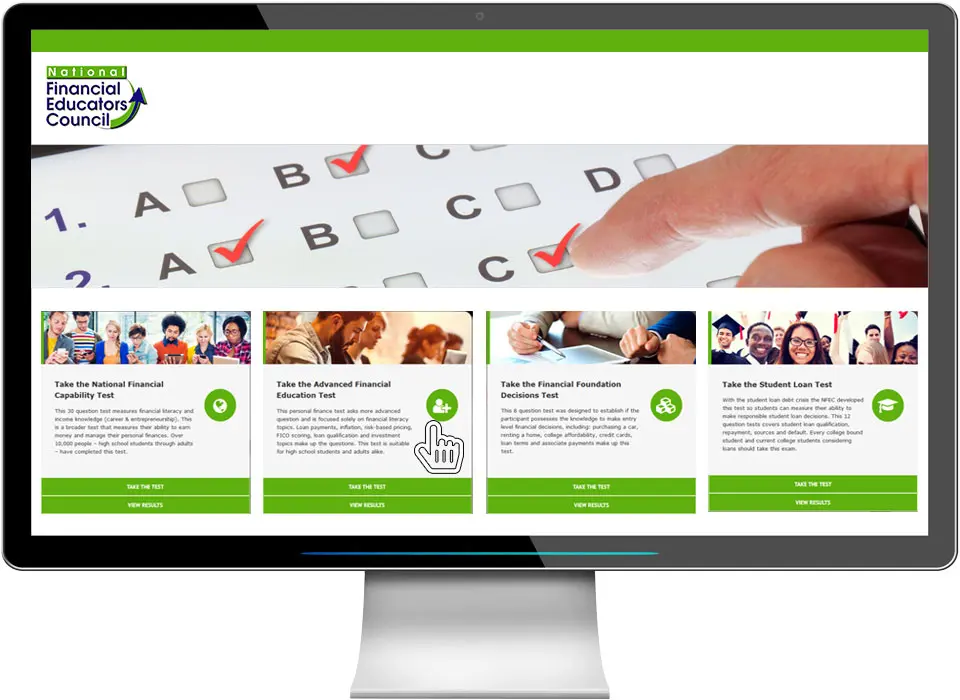 Select & Take the Test
Select Test to Participate In – All Complimentary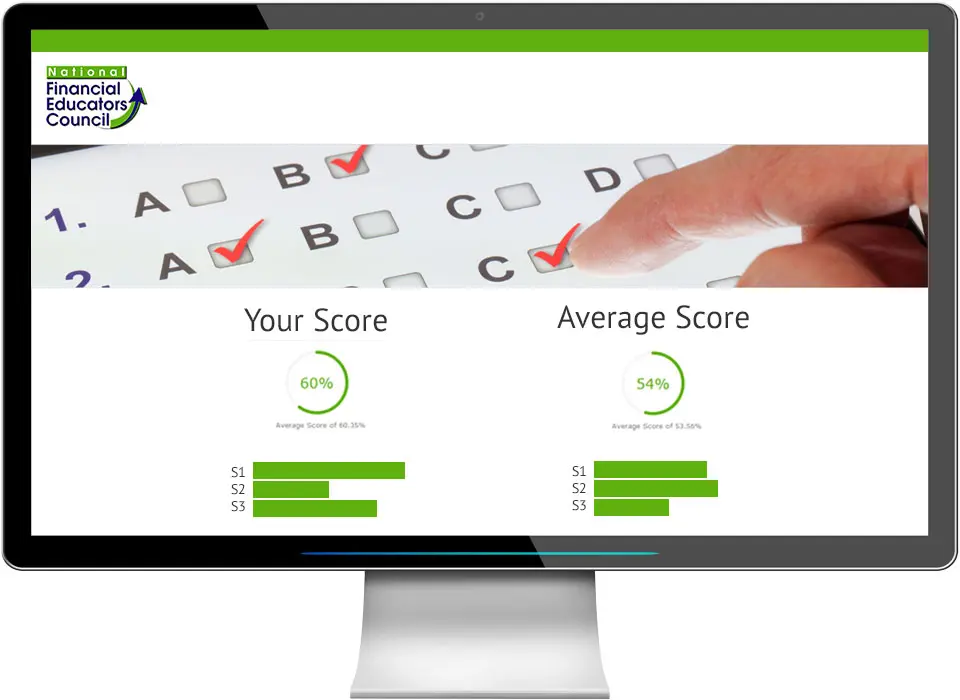 Receive Results
Receive Immediate Results & Compare with Others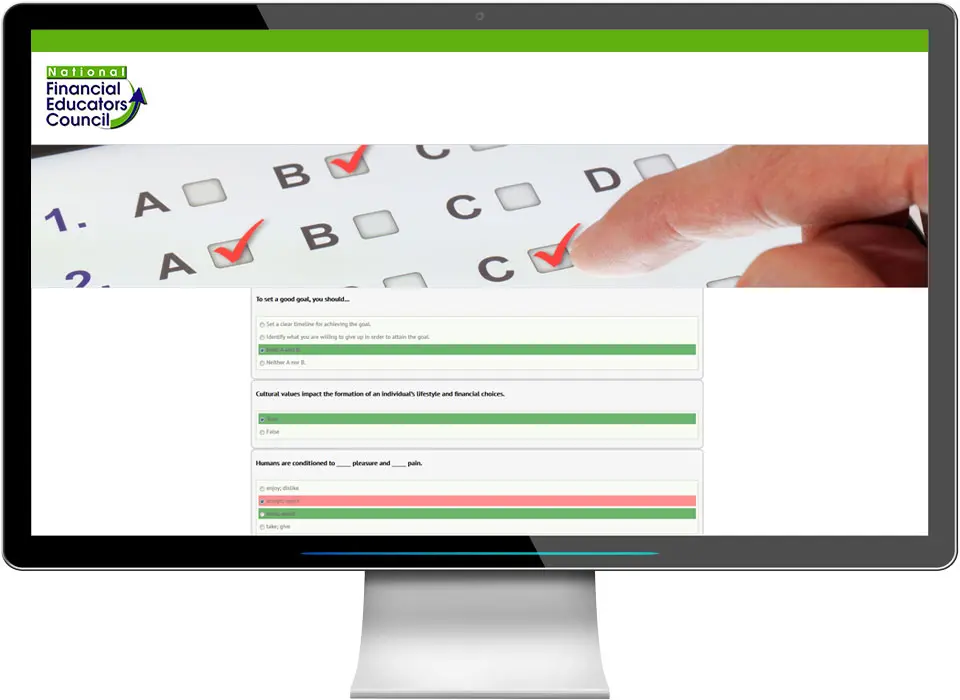 View & Learn
View the Questions, Correct Answers, & Learn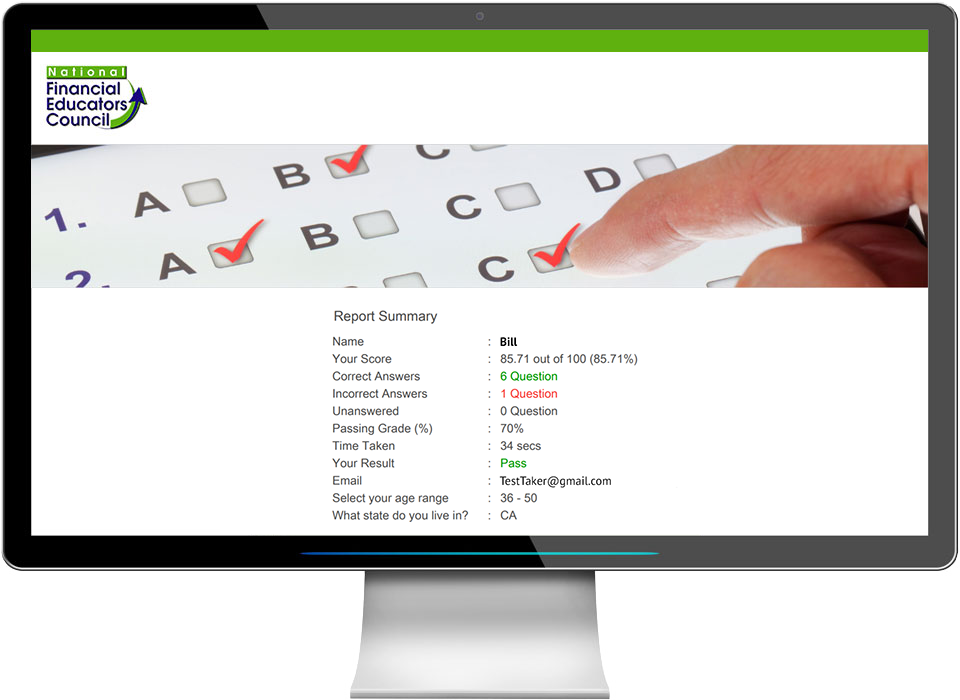 Educators & Course Facilitators
Each student will receive results via email after they complete the test. To receive students' results, have them forward their emails to you.
Financial Education Testing Center Mobile Application
Next month, we will send you a link to download our new mobile app complimentary. You'll be able to take these tests on your mobile phone. The mobile application also allows you to test your knowledge and compete against each other. Experience the application yourself – complimentary.