Financial Services Professional & Financial Literacy Advocate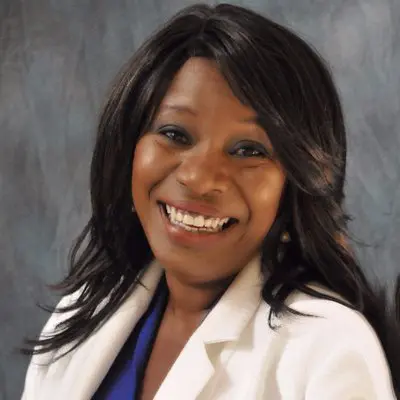 Personal finance impacts everyone, improving the financial capabilities of people helps them achieve a better life. We shouldn't assume everyone knows how. Given the twists and turns of events in our lives, some we are unable to control, it's not enough to say stop spending and save, or everyone would do it. Most people can turn their financial situations around within 5 years or less, if they can overcome the stigma associated with financial challenges and face it head-on. Our approach is to address the philosophy about money and spending, discuss dreams and goals, then get into the mechanics of personal money management. There is no judgement only support, guidance and results.
NFEC Certified Financial Education Instructor Brandy Speer has spent years motivating and inspiring audiences to step outside their comfort zone believe in themselves, take action and follow their dreams. After working in corporate America, she is now seen as the go-to motivational speaker for corporate, association and school organizations that want their people to improve their morale, communication skills, teamwork and to ultimately achieve better results. She honed her skills to motivate audiences with her engaging and fun personality. Brandy connects with her audiences and delivers content that they can immediately use.
As an executive in charge of business development and client management, Brandy's background gives her tremendous insight into business protocol, talent and acquisition, marketing and sales. She brings extensive consulting experience focused in human resources, executive management, and organizational development experience along with accounting/finance. With her background as a certified human resource professional holding positions in both Fortune 500 and start-up companies, she provides a consistent and impressive performance by leading ground‐breaking initiatives and fostering long‐term success across a broad spectrum of work.
Brandy's experiences include serving as an Aide to a Los Angeles City Councilmember, work within high-tech and bio-tech companies to leverage HR resources that directly connect to the company's bottom-line. She served for 12 years with one of the nation's leading applied arts colleges to recruit, train, and develop college representatives as public speakers. The training and development program required her to travel extensively abroad, studying different cultures as a way of expanding the creative process, and to gain insight into how culture impacts the applied arts arena.
In 1997 Brandy started HR Management Solutions, a small business support center assisting entrepreneurs, business management and independent service providers to protect and grow their businesses. In an effort to encourage higher education and provide career guidance, she began motivational speaking to high school/college students. In 2012, motivated by the effects of a negative US economy on friends, family, and community, she joined the National Financial Literacy Movement and expanded her business acumen with certification from National Financial Educators Council as a Financial Literacy Trainer and started Financial Literacy Action Network; an independent social enterprise focused on providing personal money management skills to individuals. Her mission is to positively impact the lives of 10,000 people by helping them to realize their dreams and take action to gain control of their personal finances. Brandy's Employee Financial Wellness helps employees to focus on their personal money management skills. Employees gain control, become more focused at work, affecting an employers bottom-line in a positive way.
She has motivated thousands of high school/college students to dream big and never give up with illuminating topics such as: "How to Stay Ahead of Today's Job Market" with feature topics that include: Job Search Strategies for Teens, Tools to Land the Job, Bragging: How to Pitch Yourself, Job-Ready Dress, Mock Interviews, The Art of Staying Employed, Character & Ethics in the Workplace, Business Etiquette Around the World, Beyond Words: Subconscious Communication, The Economics of Business and more.
In addition to being a popular motivational speaker, she is a leader in the Greater San Diego community, working with professional, community organizations such as the Chamber of Commerce, IMPACT Brand Presence, Legal Action Network, Women's Resource Center and many others. She has served on non-profit, corporate and school boards and has held chair positions for numerous organizations and associations over the years.

The NFEC & Your Selected Speaker Follow a Four Step Process

Nominate yourself or another deserving educator for Financial Education Instructor of the Year
See the latest NFEC survey results on how much financial illiteracy costs