Teaching Money Skills Can be Accomplished in Eight Phases
Nowadays there are many individuals and organizations interested in teaching money skills for a variety of reasons. Here you will find tips for how to teach money skills in eight simple phases.
The Impetus Behind Successfully Teaching Financial Education

1. Want to Know How to Teach Money Skills Effectively? Here are 8 Steps

There are 8 steps in the best practices for teaching money skills to any given target audience. In the illustration that follows, you'll learn how the steps worked for an individual who had a passion for helping others gain financial health.
What are the best practices for teaching money skills? Brenda Perry recently asked herself. Brenda was a partner in a local maid service franchise, and also very active in her local Kiwanis Club. The Kiwanis Club membership was made up of 32 small business owners in her hometown, and Brenda wanted to teach money skills that would help them build their client bases. To determine where they stood in terms of personal finance knowledge, Brenda opened up a discussion at the next Kiwanis meeting. What she found was that they would benefit from gaining some background in the fundamentals of entrepreneurship.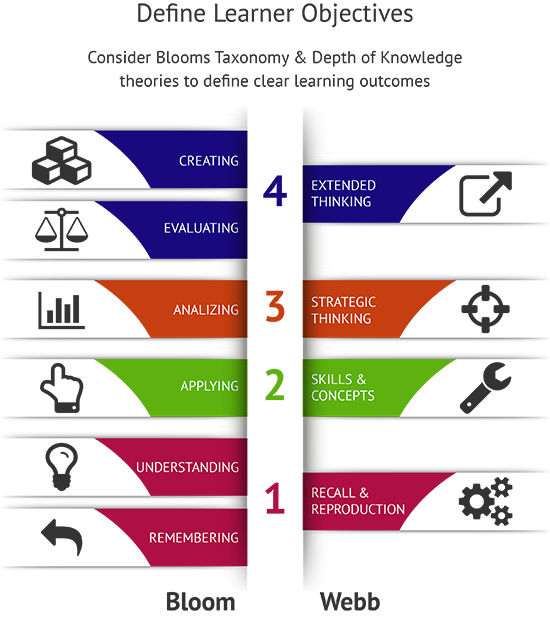 2. Teaching Money Skills Calls for Assessing Audience Interests
Since she knew the Kiwanis members were interested in entrepreneurship, Brenda set an initial goal of instructing them in entrepreneurial principles. Her idea was a half-day class on the day of the regular Kiwanis meeting, with the potential to present future classes based on participant interest. Given the four-hour time frame, Brenda decided their target could be reaching the Analyze level on Bloom's Taxonomy, becoming able to break down information and gain insight into cause and effect.
3. Present, Future Goals should Guide Delivery and Pacing Choices

Ms. Perry had gained an understanding of her present goals and image for the future. The next part of teaching money skills effectively is determining how to deliver materials. The Kiwanis Club members were savvy business owners, and they wanted information about entrepreneurism. So Brenda realized that achievement-based pacing, and in-person instruction on the day of the class coupled with online follow-up, would best meet their objectives.
4. Finding Good Subject Matter Crucial in How to Teach Money Skills
Brenda learned that teaching money skills also would require settling on the appropriate subject matter. Due to the audience's interests, the time allotment, and the learning outcome she had identified, Brenda settled on entrepreneurship and economic/government influences as the key focal points.
5. Credentials to Seek in an Educator

Brenda needed a financial educator to meet with the Kiwanis members. She sought top-notch credentials in content knowledge and pedagogy alike. By asking around, she discovered that Leona, her partner in the maid service business, was qualified through the NFEC as a Certified Financial Education Instructor. Leona agreed to do the Kiwanis presentation.  She also partnered with a money coach from a local nonprofit organization to offer personal support after the event concluded.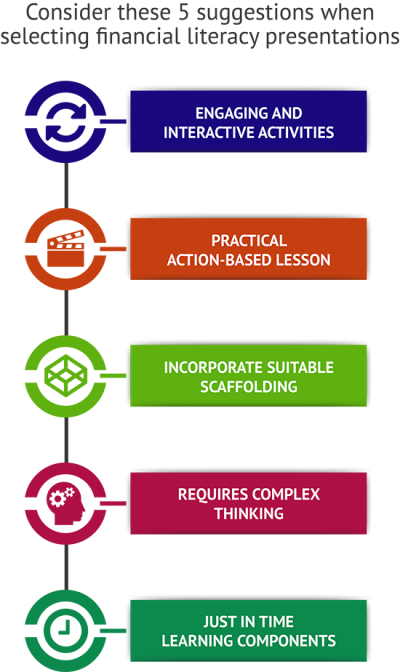 6. Find Top-notch Curriculum is Next Phase of Teaching Money Skills

Brenda also required a top-grade curriculum, with independent lessons that complied with educational and governmental standards for teaching money skills. She wanted a package that had a strong section on entrepreneurship and money management lesson plans for adults designed to build the personal finance skills that business owners need. By choosing a compliance-approved curriculum with suitable scaffolding, Brenda was able to meet her goals.
7. Raise Awareness by Measuring Results

Brenda attended the Kiwanis Club presentation along with 29 of the rest of the members – almost 94% of the total group. Kiwanis attendees completed the same test before and after the class, showing an average increase of 35% on the test scores. Brenda compiled these data into a press release that she distributed to gain media attention for her project.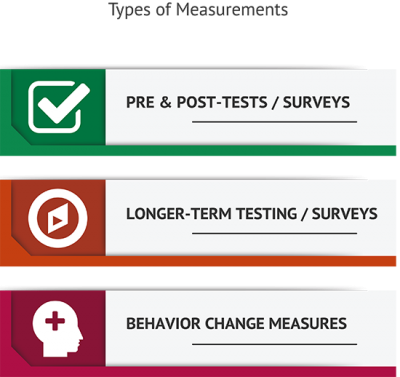 8. How to Teach Money Skills for the Future: Conduct Follow-through

Although Brenda was pleased with the results of her initial effort to teach money skills to the Kiwanis group, she knew it was just a start. Maintaining the skills they'd learned would require reinforcement and support. She and Leona handed out door prizes upon conclusion of the first event. Then Brenda asked Leona to set up an online chat forum where Kiwanis members could do Q & A based on the challenges that came up while running their businesses.
Visitors Also Viewed
Teaching Teens About Money – Top 8 Tips