Money Management Lesson Plans for Adults: A Guide
Attempting to find impactful, engaging educational content by searching around on the internet can be a very stressful experience. For those of you who are looking for money management lesson plans for adults, you have likely already noticed this. Get ready to end your frustrating online hunt, because the NFEC has exactly what you need. Our extremely dedicated team has put together a complete, all-encompassing guide, which can be a source of help for anyone, in any profession, who wants to leverage educational material related to this subject.
With extensive experience in this field from several years of engagement, the NFEC provides money management lesson plans for adults across the globe to individuals and organizations. The solution we've constructed enables our clients fully leverage beneficial learning material that can be modified for whatever audience, regardless of socioeconomic status or how old they are.
The materials we put together for you are absorbing and highly useful, while – simultaneously – providing a necessary touch of fun.
Procuring Money Management Lesson Plans for Adults
How has our offering performed out there in the real world? Let's dive into an example of a real-life success story where someone effectively leveraged our money management lesson plans for adults in their own life:
Chad is a new instructor, teaching money management night classes for working adults who are going back to school to get their high school degrees. Since several of the 44 adult students he teaches had approached him with questions related to personal finance, he decided to help organize money management lesson plans for adults that could help them. He already had a good level of knowledge on the subject himself, but he wasn't all that confident in his ability to teach this particular material. For that very reason, he realized that finding some external help would be the best route to convey this important information.
During a regular week, while he was having his normally-scheduled classes with the group, he informally surveyed them on the topic and realized most of them had little to no knowledge on even the fundamental concepts of personal finance.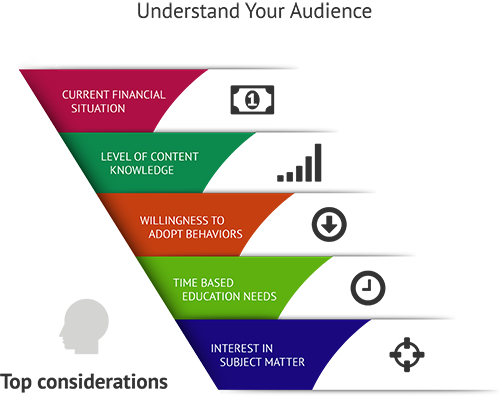 Starting Things Off
The first goal that came to Chad's head was to recommend some source of reliable adults money management lesson plans that would help them absorb key personal finance concepts. At first, he just wanted to cover the bare basics. He had hoped, however, that this group of students would increase their proficiency considerably by the year's end.
Real Money Management Lesson Plans for Adults
So far, Chad already had both his short-term goals and long-term vision set in stone. The following decision would need to be practical: what should the pace and format be for this program? Scheduling another class would be difficult, so he opted to find an internet-based solution for the initial one of his adults money management lesson plans.

Executing a Plan
Chad quickly realized that his idea remained to offer money management classes for adults near them to increase attendance in his live training.  Since he just hoped to get this off the ground as soon as he could, offering local classes as opposed to online learning would be the best option for the group he wanted to serve. He had to whittle down the main focus of the first money management lesson plans for adults, so he made it center on purchasing a home since many expressed interest.
Timing Matters
The money management lesson plans for adults that Chad had in mind needed to be doable on the students' own time, so he needed something flexible. For that reason, he decided to find a reliable online course that is broken up into modules that can be done piece-by-piece.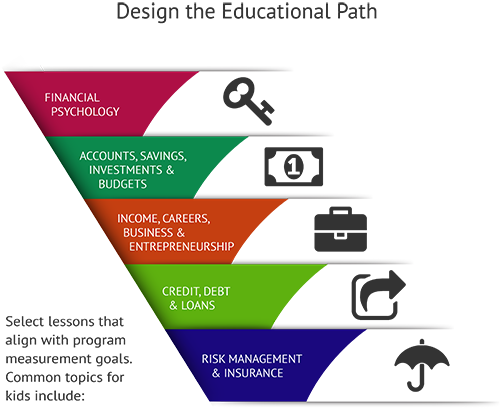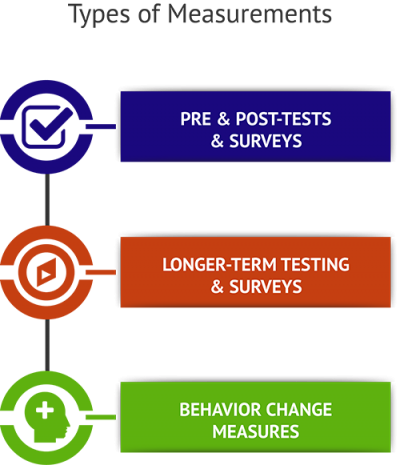 Hunting for Adults Money Management Lesson Plans
He needed to get some assistance – someone that could create money management lesson plans for adults that was both entertaining and able to be done wherever, whenever. Thankfully, he was able to get in contact with a NFEC trainer that could provide money management presentations that was skilled at infusing fun into dry material. Thanks to some additional help from a seasoned expert, he quickly gained full confidence to move forward.
Setting Out, Following the Roadmap
Out of the 44 tutors that ended up participating in the first of his adults money management lesson plans, 42 of them (95%) of them managed to complete the whole thing. After the end of the program, every student that successfully made it to the end of the course was asked to complete a questionnaire, with 100% of those students indicating that the course had boosted their personal finance knowledge "significantly."
Can't Forget About the Follow-Up
Chad had already known that all this progress the participants made through this basic money management program may be at risk if they weren't given access to continued support, which could help them apply the lessons they learned into their own lives. With the first money management lesson plans for adults over, he felt it would be best to give a letter to each participant individually – congratulating them and trying to help them with inspiration to keep building their personal finance knowledge.
To further help them, Chad decided to offer ongoing courses that would be modelled similarly to the first of his adults money management lesson plans. This would enable everyone to keep building upon the foundational knowledge they had already started constructing.