National Preparedness Month
National Preparedness Month (September) is a US government-promoted effort to encourage people to prepare for a variety of emergency situations. Founded in 2004 by the Federal Emergency Management Agency (FEMA), the preparedness campaign is designed to remind people to proactively prepare for emergencies, natural disasters, and other disruptive events.
This month is a great time to evaluate your emergency funds and overall preparedness. Taking proactive steps can help you mitigate future risks and ensure that you have resources on hand to keep you self-sufficient and secure.
How to Prepare for an Emergency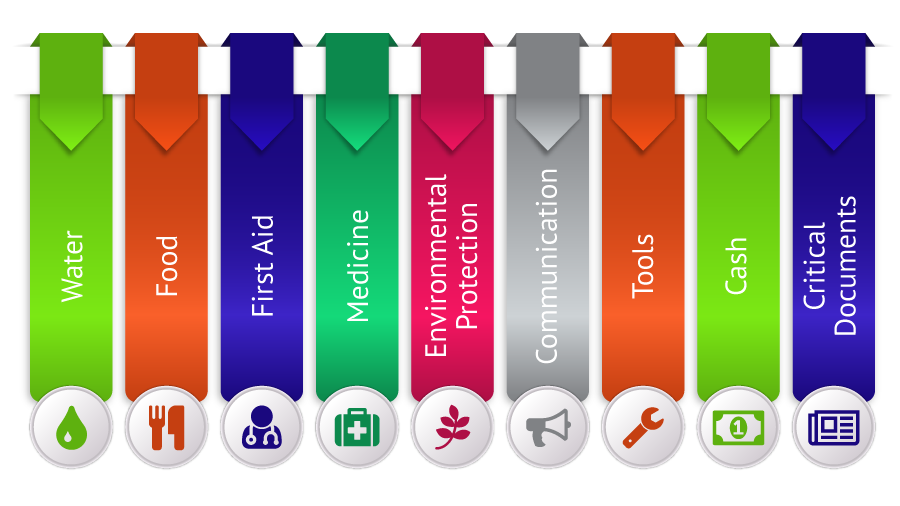 Preparedness Month Tips
It's important to be prepared. As we saw with the COVID crisis, the 2008 financial downturn, and 9/11 – o name a few – the world as we know it can change overnight. These disasters often come without warning, so the time to prepare is now. For full training on how to prepare for an emergency – click here.
Resources to Help in Your Planning
The Disaster Preparedness Checklist provides an emergency checklist to help you set aside supplies to prepare your household and gauge your readiness to cope with a disaster.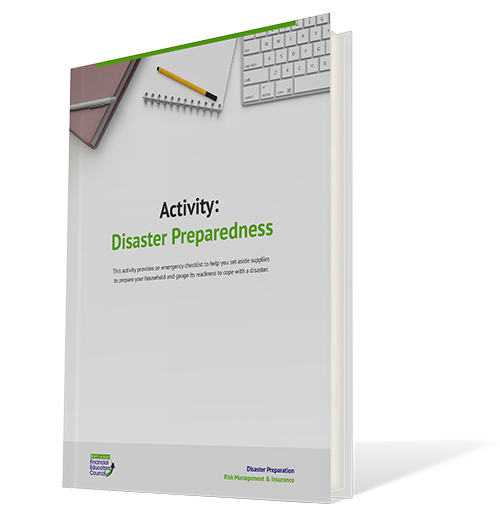 Assessing Your Emergency Preparedness
While FEMA suggests having a three-day supply for evacuation, two-week supply for home, we suggest being more prepared and work toward having at least a one-year supply. Here's how our financial coaches and financial educators assess a person's emergency preparedness:
A household with less than a month's supply of the items listed in the checklist is critically underprepared for disaster. Such households should make it a high priority to allocate money to stock up on items in the checklist immediately for their own safety and security.

Households with reserves that would last 1-2 months should also consider building a larger stock of essential items while also formulating emergency plans.

Households with 2-4 months of supplies may have a further need to stockpile additional supplies and coordinate emergency and communication plans.

Households with 4-12 month of supplies are protected, but still require planning and organization. They might build up cash reserves and invest in technology to reduce disaster impact.

Households with over a year's worth of supplies simply need to maintain this safety net and check it annually to replace any perishable items.
FEMA's Schedule of Activities of National Preparedness Month
Visit FEMA's website https://www.fema.gov/ or their Get READY site https://www.ready.gov/september for the full list of resources and activities. Here is an overview of what they have planned this year:
Week 1: Sept 1-7 Save Early for Disaster Costs

Week 2: Sept 8-14 Make a Plan to Prepare for Disasters

Week 3: Sept 15-21 Teach Youth to Prepare for Disasters

Week 4: Sept 22-30 Get Involved in Your Community's Preparedness
FEMA's Schedule of Activities of National Preparedness Month
Visit FEMA's website https://www.fema.gov/ or their Get READY site https://www.ready.gov/september for the full list of resources and activities. Here is an overview of what they have planned this year:
Week 1: Sept 1-7

Week 2: Sept 8-14

Week 3: Sept 15-21

Week 4: Sept 22-30
Save Early for Disaster Costs

Make a Plan to Prepare for Disasters

Teach Youth to Prepare for Disasters

Get Involved in Your Community's Preparedness