Financial Wellness Quotes
Awareness about the extreme importance of knowing how to deal with one's own finances is spreading. Financial wellness quotes from influencers at all levels are playing a crucial role in letting everyone know how critical this issue is. The voices of celebrities reach people of all ages, in all income brackets and all demographics. When the Masses speak out in support of a cause, their voice will be heard by policy makers. Financial wellness quotes from experts in the field will play their part in getting policy makers to act. When the wishes of the Masses align with the opinions of the experts, powerful financial wellness programs will be implemented.
Influencers Spread Awareness About Financial Wellness
Celebrities, politicians, educators, and prominent economists have realized the benefits of financial wellness programs and have begun to speak out about the importance of financial awareness. Financial wellness quotes emphasize the importance of smart personal finance skills and the need for programs that are designed to increase the happiness of learners by assisting them in efficiently managing their finances. Employers, noticing the uptick in employee stress over their finances, have begun to implement workplace programs that focus on steps to increase financial wellness.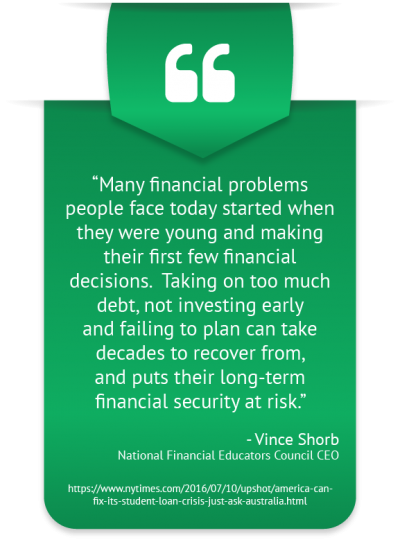 Experts Voice Their Opinions on Financial Wellness
"I want kids to understand the importance of savings and investing. It's crucial that people understand the importance of financial literacy, because it's actually life-saving." – Mellody Hobson, President of Ariel Investments
"Financial literacy is an issue that should command our attention because many Americans are not adequately organizing finances for their education, healthcare and retirement." – Ron Lewis, former United States Representative
"The single biggest difference between financial success and financial failure is how well you manage your money. It's simple: to master money, you must manage money." – T. Harv Eker, author of Secrets of the Millionaire Mind
"Without financial literacy, divorce rates soar, families rupture, and women stay with abusive men for financial security. A lack of jobs contributes to riots and illegal activity. Name any situation and it goes back to money. We need to focus on poverty eradication." – John Hope Bryant, CEO of Operation HOPE
"The number one problem in today's generation and economy is the lack of financial literacy." – Alan Greenspan, former Chairman of the Federal Reserve
"I don't think there are any students who should not be exposed to a basic financial literacy course." – Ben Bernanke, former Chair of the Federal Reserve

Financial Wellness Courses Absent from School
Only 17 states require a personal finance course in high school as part of graduation requirements (Council for Economic Education). https://www.councilforeconed.org/wp-content/uploads/2018/02/2018-SOS-Layout-18.pdf
12.4% of those in the top quartile of financial knowledge relied on books and newspapers as their primary source of financial knowledge, compared to only 3.9% for those in the lowest quartile of financial competence (National Bureau of Economic Research). http://www.nber.org/papers/w13565.pdf
"Academic qualifications are important and so is financial education. They're both important and schools are forgetting one of them." – Robert Kiyosaki, founder of the Rich Dad Company
"We need to have financial literacy in America, not just complaining about obstructionism. We need solutions." – Kabir Sehgal, bestselling author of 8 books
"If I had my choice, every high school would be teaching financial literacy along with math and science." – Gregory Meeks, Congressman, New York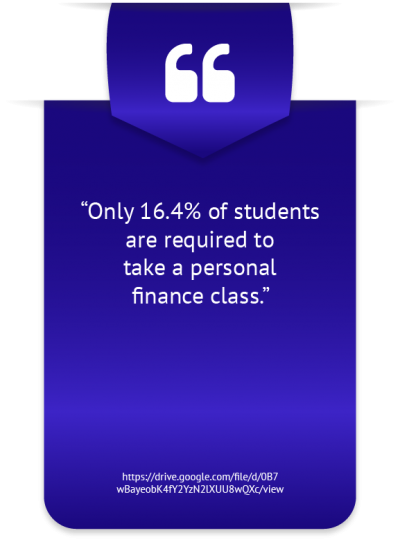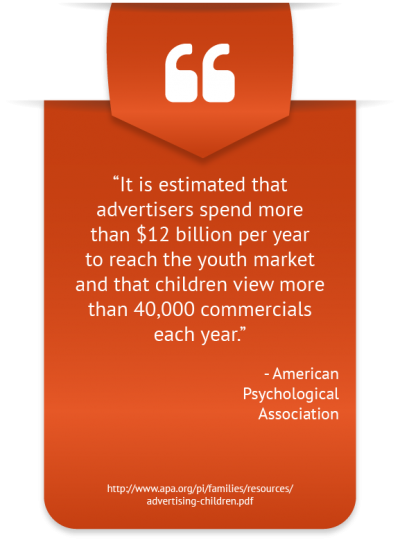 Quotes from Influencers About Financial Wellness Spread the Word
Following the advice of prominent people, getting the support of celebrities and well-known individuals through financial wellness quotes can go a long way to raising awareness about widespread financial illiteracy. Financial wellness quotes by these individuals can be leveraged to illustrate the recognition that financial education has received and to advocate for establishing programs designed to assist participants in deftly handling their personal finances. While there is still work to be done, there is a noticeable increase in the number of employers that have taken notice and created financial wellness programs for their employees.
"Financial literacy is not an end in itself, but a step-by-step process. It begins in childhood and continues throughout a person's life all the way to retirement. Instilling the financial-literacy message in children is especially important, because they will carry it for the rest of their lives." – George Karl, former NBA coach
"Many entrepreneurs struggle to understand payroll taxes, health care and other thorny issues… In other words, they don't have the financial literacy to scale their businesses and attract investors." – Daymond John, CEO of FUBU and Sharktank host
History Shows That Financial Inclusion and Education Lead to Personal Empowerment
Worldwide financial wellness research points to content knowledge as a worthy goal but it cannot be considered alone. The lofty goal of inclusion must become intimately tied to financial literacy. Young adults in the US have recently shown that financial inclusion without prior financial literacy is a recipe for lifetime disaster with the potential to continue throughout generations. When the numbers are studied closely, this phenomenon will become obvious throughout the history of financial conclusion. People in financial wellness programs need to first understand how their financial behaviors impact their future, as they learn how to manage money. When people are first educated on personal financial management and are then allowed within modern financial systems, the potential for an empowered, fulfilling life improves dramatically.
[1] National Financial Educators Council,
Financial Wellness Definition
. [2] National Financial Educators Council, '
Impact of Financial Wellness Providers
'.