A financial education program that creates a positive learner experience can make a program stand out. Building a positive experience not only benefits the participants and makes a measurable difference in their outcomes, but can also position you as a quality provider of financial education programming.
The goal is to create a positive first impression, showcase professionalism during the actual program, and continue to support participants indefinitely with quality ongoing education. Focusing your efforts on ensuring a positive user experience along the three main touchpoints – pre-programming, implementation, and post-programming – is an important aspect to include in the program design.
3 Key Touchpoints for Creating a Positive Learning Experience
Pre-programming. From first contact through the start of the event, consider all your touchpoints with learners as opportunities to promote the program and engage in pre-education strategies.
Implementation. Once learners arrive for the training, ensure that they receive a thoughtfully planned experience that highlights your professionalism. Such an experience may be created through quality resources, décor, and a trained support team.
Post-programming. Ensure that your learners feel supported after primary training concludes by recognizing their achievement and providing ongoing training to encourage them to take action on what they learned.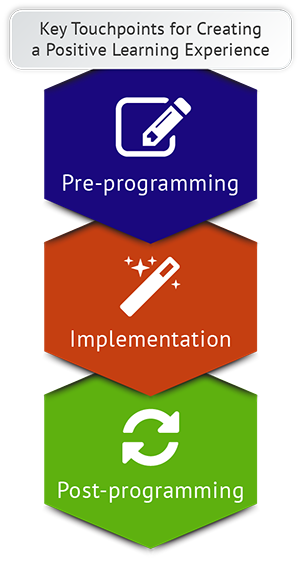 Event Preparedness Considerations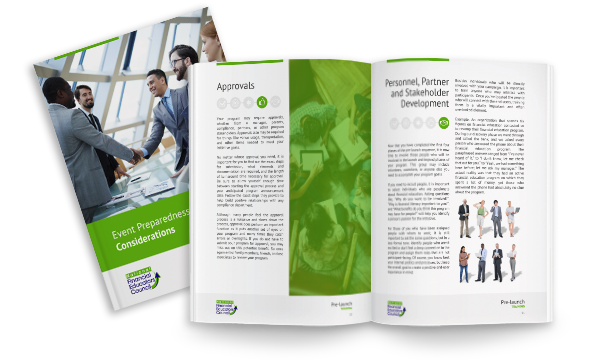 Feel confident at the event knowing that all the programming bases are covered.
Post-programming Training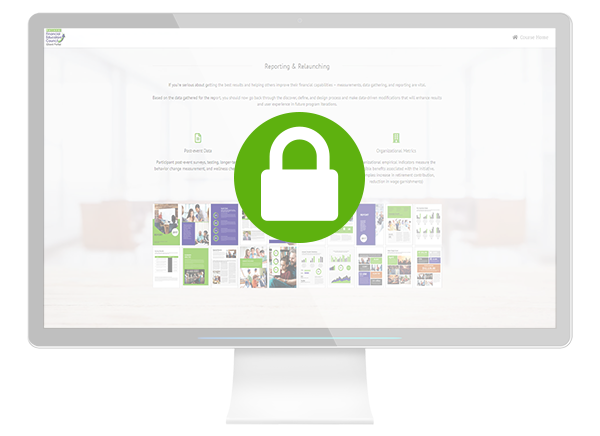 Learn how to effectively promote, implement, and manage ongoing training.
Prelaunch Training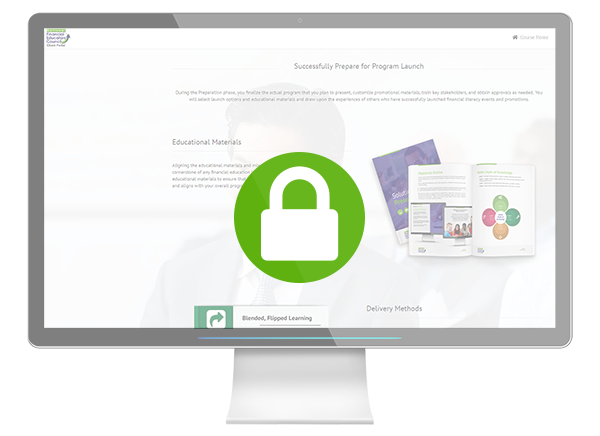 Discover the steps involved in preparing a financial education program for launch.
Event Goals, Checklist & Implementation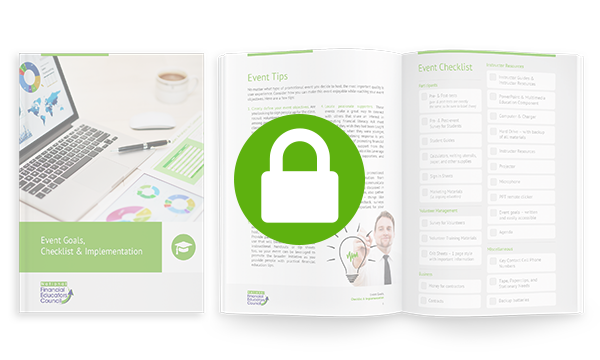 Stay focused on the program goals with this worksheet and checklist – a must for all live events.
Program Marketing & Communications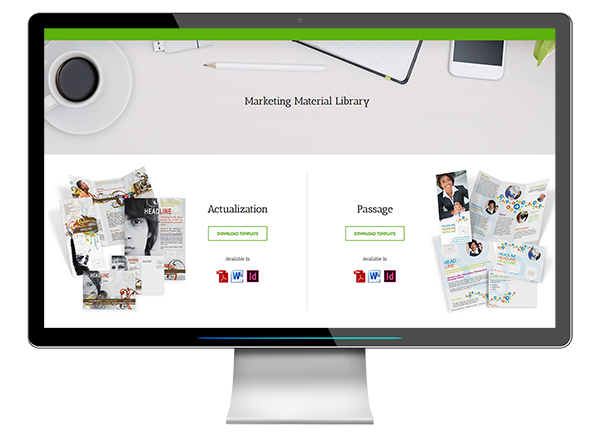 Access marketing and communication resources that help build excitement to attend the program. Marketing copy provided in select packages. A single template from the full library is provided below.
Learner Achievement Package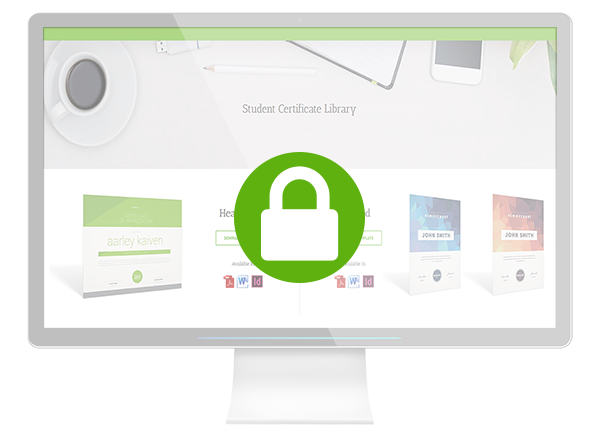 Provide customizable participant certificates of accomplishment to graduates.
Educational Resource Handouts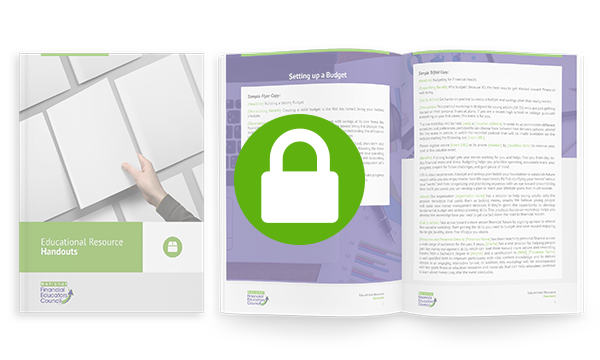 Provide learners with ongoing education handouts that promote your brand and program.
Promotion Schedule Notification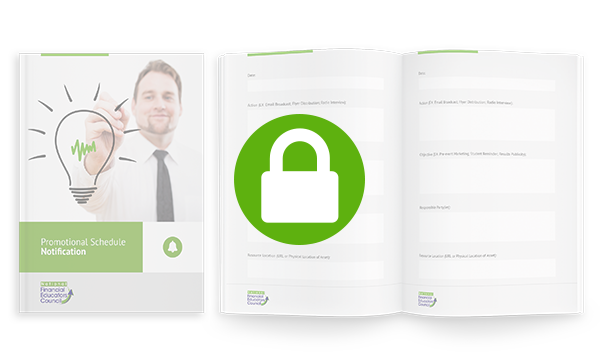 Make it easy for your partners to promote the program for you with these resources.
Professional Décor Package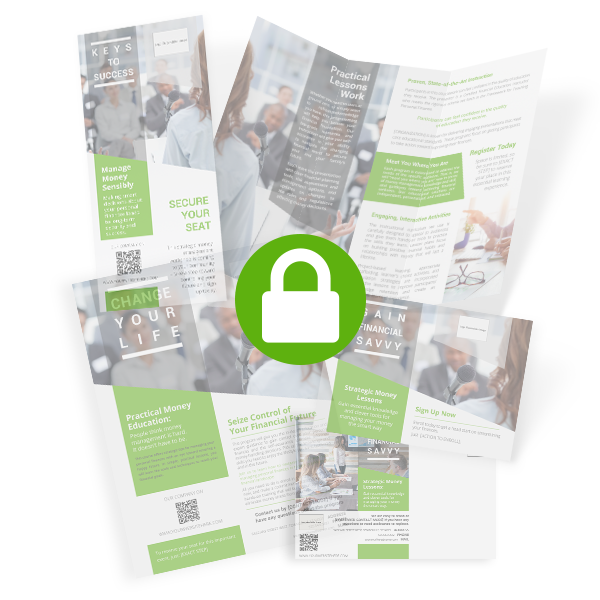 Give the event a seasoned, professional look with predesigned décor resources that can be branded.
Simon Family Foundation
Megan Barnes and Joanna Mueller form the Simon Family Foundation wanted a financial education program that was engaging and prepared high school students for the financial realities of college. They enlisted the support of the NFEC to enable the development of a high-energy financial literacy program that engaged the students in an interactive learning experience. From teaser marketing to volunteer training, décor package, red carpet photo booth, live DJ, and ongoing training – the entire program was designed with a fun educational experience in mind. Thanks to the efforts of Joanna and Megan, more than 500 Simon Scholars to date have received this training, and many graduates have returned to volunteer for the program.
Designing your program with the user experience in mind helps you demonstrate your competencies as a provider of top-quality financial education programs. Learners, stakeholders, and partners gain confidence in your abilities to put together programs that provide a smooth experience from first interaction though ongoing education.