Program Design & Approval Resources
We all want a financial education program that makes a meaningful difference in the lives of the audience we are teaching. The overall results of any program are directly influenced by its initial design and plan.
Like most endeavors, having a clear plan for teaching personal finance is essential. That's why creating a cohesive financial education program that delivers results requires careful planning of all programming details.
We find that the people championing financial education in their communities feel more directed and confident once they have a plan in place. Planning allows them to avoid a lot of common missteps that can cost a lot of time, money, and frustration.
Properly-designed programs are built with purpose, so all campaign components work together to promote financial literacy and to further the leader's business objectives. A well-designed program will stand out from among average programs, which often are simply random financial literacy resources pieced together. This section offers resources for designing a cohesive program that creates positive brand alignment and increases overall results.
Once the data have been gathered in the discovery phase and measures have been established in the define phase, the design process can begin. The resources in this section enable analysis of the feedback from the discovery session to create a program that best meets the needs of the stakeholders.
Program Development & Design Process
Program Exploratory Buy-in. The goal is to get approval or enlist the help of others as needed to start the discovery process.
Discovery Process. Uncover the needs of the learners and any partner organizations being served.
Define Objectives. Set clear outcome goals for the program.
Program Design. Selection of topics taught, training delivery methods, lesson plans, and all other program details.
Approval Process. When partners or organizations are involved, approval is the last step before moving forward.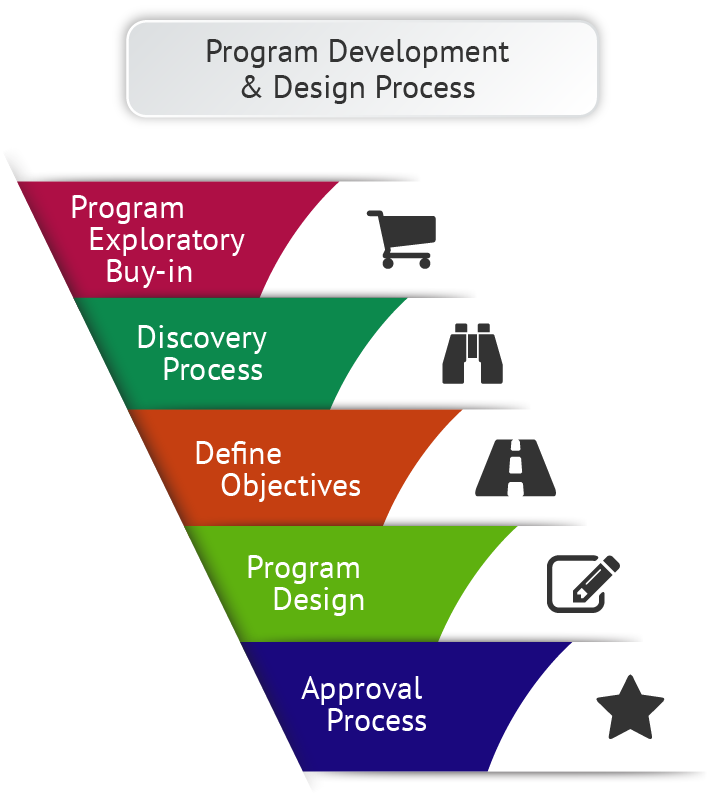 Program Design & Planning Guide – Basics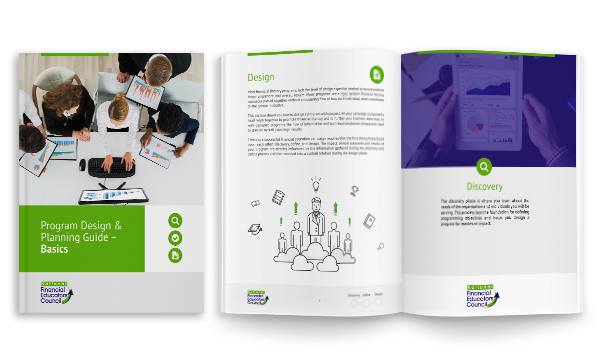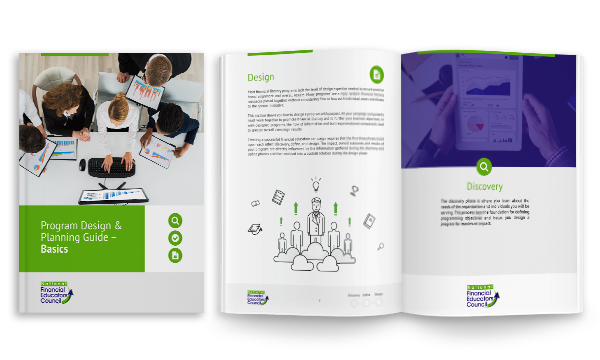 Guides you through the basic developmental process to ensure the campaign aligns with your educational, philanthropic, and organizational objectives.
Program Discovery Training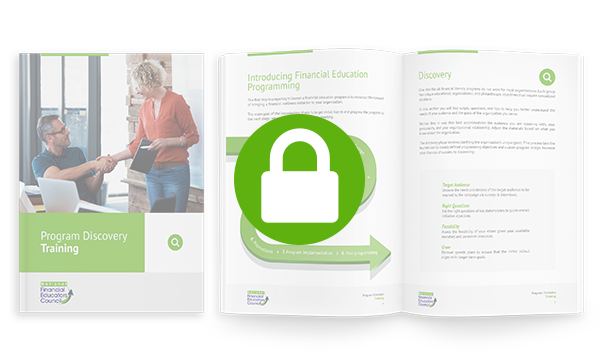 Learn how to better understand the needs of the individuals and organizations you serve.
Outcome Measure Training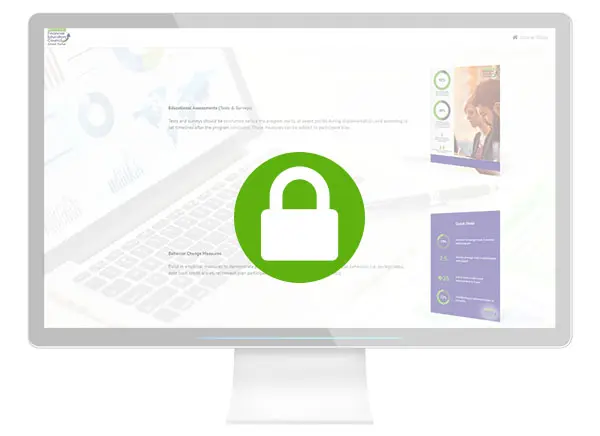 Learn how to establish and measure programming impact on individuals and organizations.
Defining Program Outcomes Guide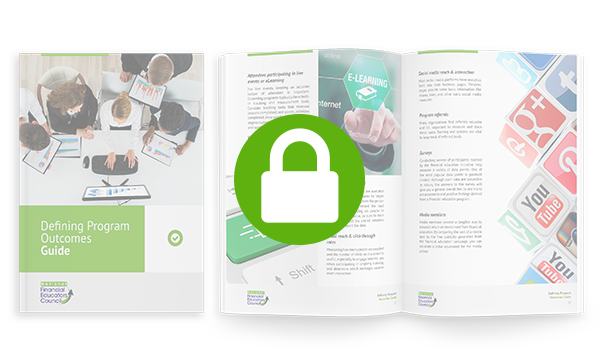 Overview and checklist that helps you finalize outcomes and define the goals of your program.
Programming Budget Spreadsheet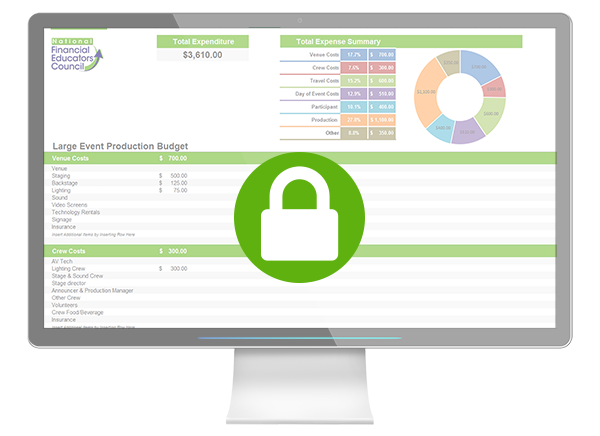 Understanding programming costs is critical; this spreadsheet helps you account for all the expenditures needed.
Getting Initial Program Buy-in – Emails, Scripts, & Sample Agreement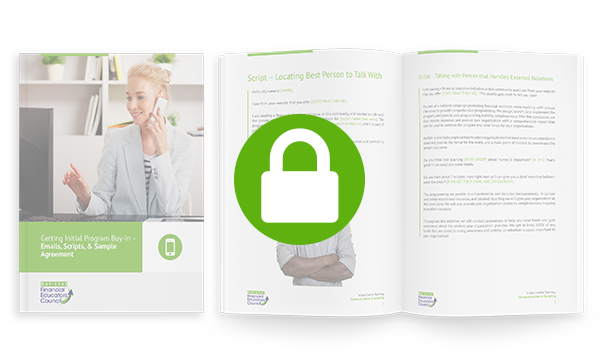 Communication scripts and messages that help you communicate your intentions, get buy-in, and move toward setting up a more detailed program meeting.
Customizable Solution Presentation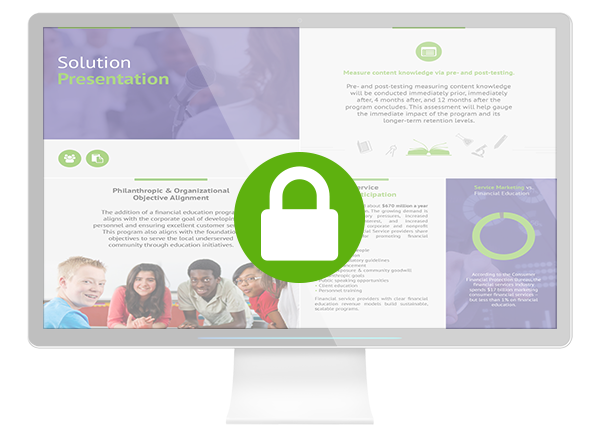 Present your program design professionally with this customizable presentation template.
Learner Interests Survey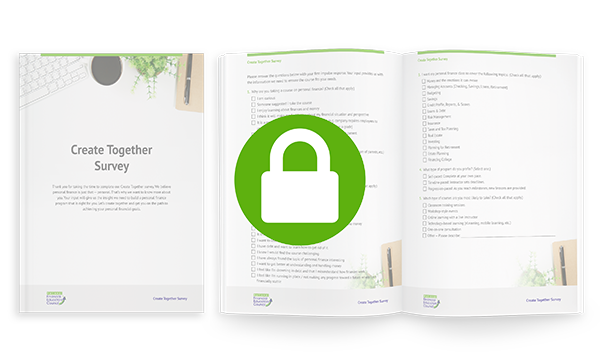 Gain an understanding of what your learners are interested to learn, and how the information will affect their lives.
Ongoing Education Messages & Resources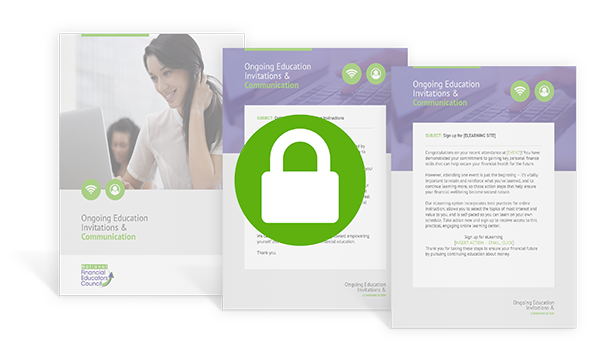 Understand the ongoing education topics and delivery schedule of the lessons post-programming.
Curriculum & Online Learning Summary Guide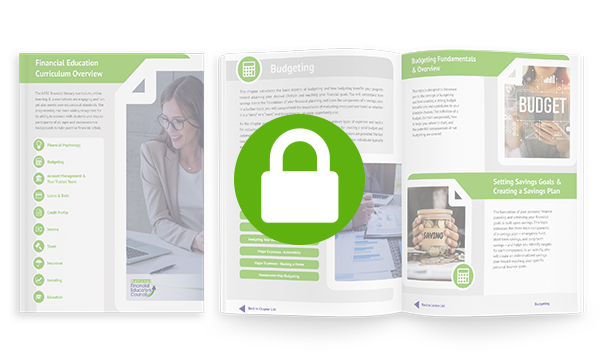 This guide helps you create lesson plans that align with programming objectives. Includes summaries of every topic found within the curriculum and online learning center.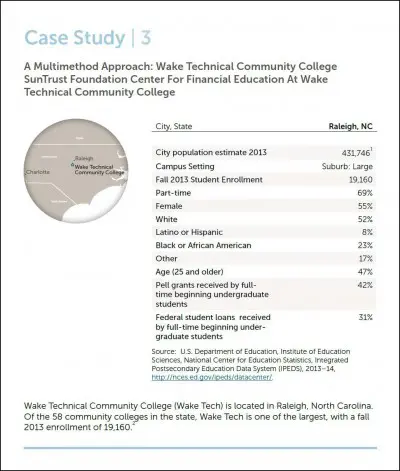 John Saparilas
John Saparilas wanted to provide students at Wake Technical Community College a center on campus that gave students access to comprehensive financial education programming. He enlisted the NFEC to develop the design for the Center for Financial Education and provide all the resources. To date, the program has provided students over 400 different live events led by Certified Financial Education Instructors, online and mobile learning programs, and a variety of events to encourage participation. The Federal Reserve recognized the program's outcomes and featured it as a best practice case study for the multimethod approach created by our development team. Thanks to the efforts of John and his team, they have helped thousands of students improve their financial knowledge.
Making a real impact on people's financial capabilities takes planning and execution – but that goal is achievable. The process starts with designing a program that best supports the needs of the learners and the organizations being served.
The program design training provides steps that can enhance the results of financial education programs and highlight the educator's competencies in developing financial literacy programming.