On the surface, the term personal finance has an obvious meaning, but let's search for a deeper understanding of what it really means. What is personal finance?  Personal finance is defined as people making decisions about their money, but people's money evokes strong emotions both while making decisions and when the results of those decisions come to fruition, for better and for worse. Emotions are complex and lead people to be irrational while deceiving themselves by thinking they are being fully logical. When trying to nail down an answer to the question of what personal finance is, we need to be aware of the impulse to oversimplify the matter.
Understanding the Term Personal Finance
What is personal finance? Personal finance as a broad body of knowledge that deals with the debt management and budgeting of personal capital. As we dive deeper into the question, "What is personal finance," you will learn that knowledge of investment vehicles, retirement accounts and the impact of market fluctuations on your finances, are all a part of personal finance topics. Personal finance has gained more recognition in recent years as a universal skill that every student should be made proficient in.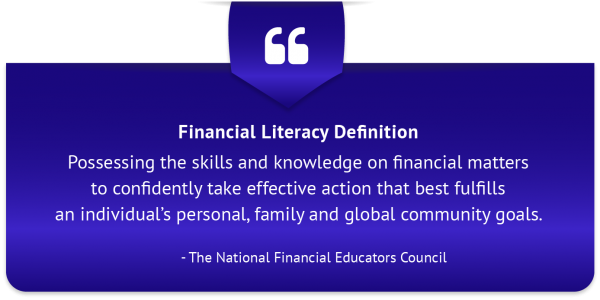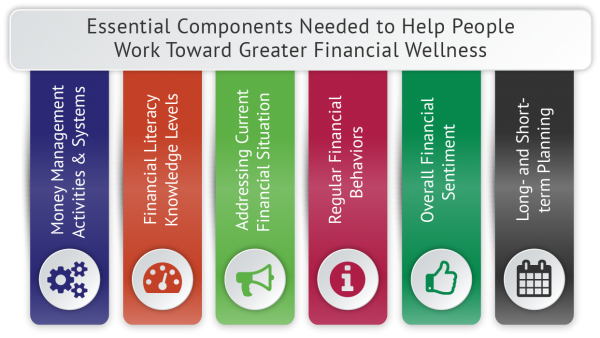 Experts Define Personal Finance
"Possessing the skills and knowledge on financial matters to confidently take effective action that best fulfills an individual's personal, family and global community goals." (National Financial Educators Council)
"This is simply a reference to finances as they pertain to an individual or an individual family. This is the broadest term that encompasses all things money. This defines an individual's world of finance." – Scott G. Eichler, Newport Wealth Advisors
"One's own financial snapshot or summary of all things money related" – John M. Nowicki, LCM Capital Management
"Anything related to the financial life of an individual or a family." – Mansi Singhal, qplum
Approaches to Personal Finance Education
While some are forced to pick up the basics of personal finance through costly trial and error, a course in personal finance can give individuals a stronger foundation in financial matters earlier on. A personal finance course that attempts to induce such change in financial behaviors must take its target audience into account and adapt delivery methods accordingly to maximize behavioral change. The best practices published by government agencies and national education providers are especially helpful.
The State Bank of Pakistan recommends the use of a variety of interactive mediums such as board games, comic strips, and street theaters to engage all members of the target audience (State Bank of Pakistan). http://www.sbp.org.pk/press/2012/FinancialLiteracyProgram-20-Jan-12.pdf
The International Organization of Securities Commissions calls for a curriculum designed to impart basic investment competencies and awareness of various investment products. Programs should structure part of their content around skills relating to life events and regulatory procedures (International Organization of Securities Commissions). https://www.iosco.org
"Financial literacy is an issue that should command our attention because many Americans are not adequately organizing finances for their education, healthcare and retirement." – Ron Lewis, former United States Representative
"It's pretty much how we get anything added to the curriculum. When parents said children needed to be computer literate, the schools started responding. The same thing is true of basic financial literacy." – Elizabeth Warren, United States Senator
Without Education, People Learn Personal Finance from Experience
A mere 31% of young Americans thought that their high school education adequately taught them good financial habits (Bank of America). https://about.bankofamerica.com/assets/pdf/BOA_BMH_2016-REPORT-v5.pdf
46% of those with low financial literacy index scores reported learning from personal experience, while 73% of those with high literacy scores claimed to learn from personal experience (Federal Reserve). https://www.federalreserve.gov
Nearly two in ten adults roll over $2,500 or more in credit card debt each month (National Foundation for Credit Counseling). https://www.nfcc.org
58% of 18-26 year olds set aside a portion of their income as savings (Bank of America). https://about.bankofamerica.com
More than 20% of renters aged 18-24 overspent their income by $100 per month (Time). http://business.time.com
Personal Finance is a Broad Topic of Critical Importance
When people ask, "What is personal finance," they are inquiring about a large field that has to do with everything related to handling the monetary resources owned by a specific individual. Investing, budgeting and saving those resources are all part of the equation when answering the fundamentally important question, "what is personal finance and what sorts of activities does it entail?" The importance of personal finance knowledge is so great in magnitude that some have been calling on policy makers to implement a course on personal finance into school's curriculum.