Money Management Games Are Fun for the Whole Family
In search of money management games that the whole family can learn from? You've found what you're looking for. Check out the many resources we offer to facilitate financial education.
The National Financial Educators Council is focused on helping individuals and organizations provide high-quality financial education programs. We are independent, so our educational material is ad-free, and our direction is free of ulterior motives. Our diverse Curriculum Advisory Board designs programs for a wide range of audiences, financial subjects and learning goals.
Games that Teach Money Management
Here's a story about one working mother who made a difference by giving her family a fun and engaging financial education.
Brenda, a working mother of 3 pre-teens, wanted her family to learn about money management together. The only problem was that she wanted it to be challenging and engaging for everyone. She didn't want the parents to be bored or the kids to be lost.
Doing research online, she was delighted to find some money management games that she could design herself. That's just what she was looking for.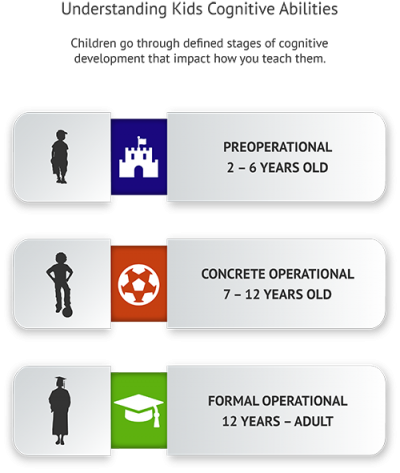 Defining the Depth of Learning from the Family Money Management Games
While she wanted the kids to gain an understanding of the basic skills and concepts of managing money, she and her husband wanted to come away with the ability to think strategically about advanced financial topics. Surely this was not too much to ask from a few educational games.
They had 8 hours a week to learn about money management as a family. It didn't matter how many weeks it would take to reach these learning goals.

Delivering Money Management Games as a Weekly Family Exercise
Now that she knew specific learning goals of her family financial education program, it was time to think about how best to deliver the material.
Flexibility to accommodate all ages would come from a program that progresses based on achievement, not a timeline. Live instruction would be very important and best delivered via webinar, so they could go back and study the recordings.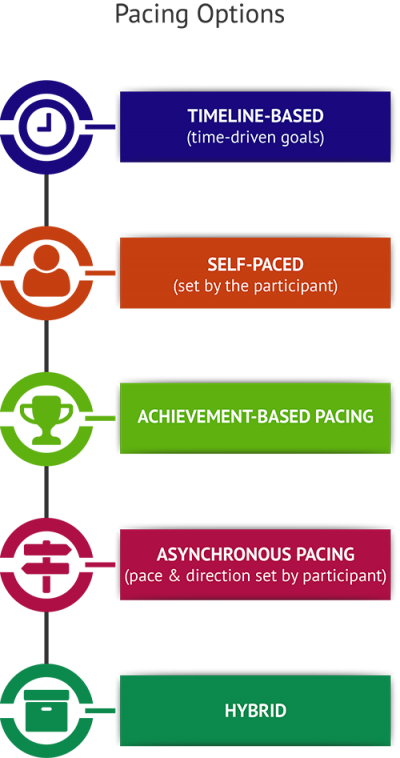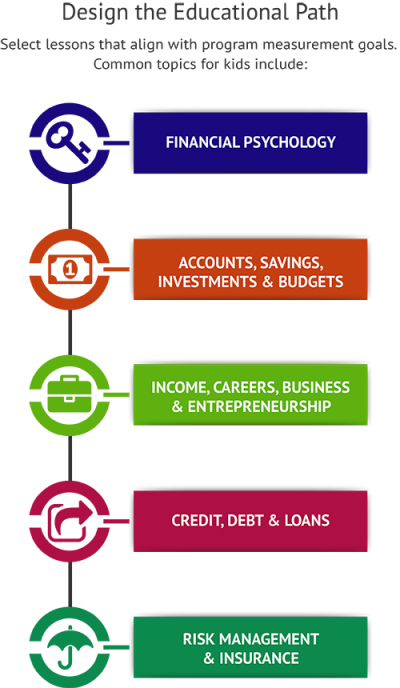 Family Financial Education Subjects of Focus
Brenda then thought about what subjects of money management the games should focus on. The kids needed a first introduction to the basics of earning, saving, spending and the initial concepts of budgeting. She and her husband needed an advanced understanding of retirement planning, entrepreneurship and geopolitical influences on their finances.
Given that they had unlimited time, this shouldn't present too much of a challenge, as long as they were patient and kept having fun with these money management games.
A Custom Curriculum for Family Money Management Games
Brenda's family learning program needed a program so that the kids and adults would enjoy it and get a lot out of it.  A lot of what she previewed just provided dry
money management definitions
an unpractical book knowledge; but she sought deeper learning. She wanted an independent, high-quality course that met established core educational standards. It needed a strong scaffolding at all levels of education and all topics, so they wouldn't drift without making progress.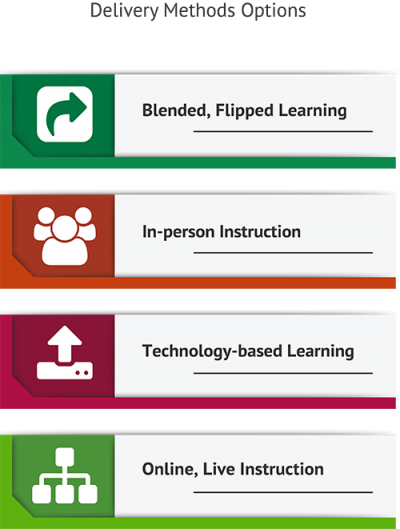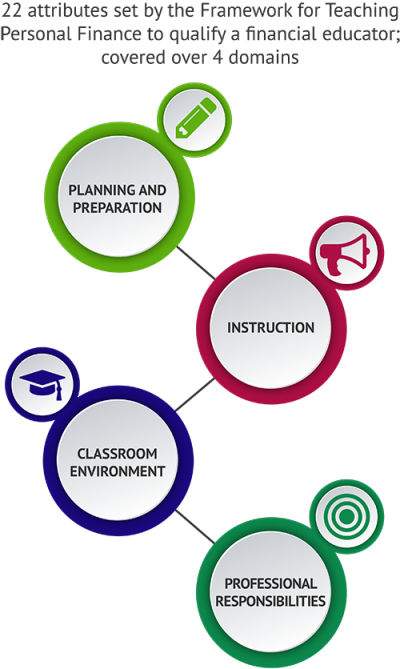 A Financial Educator Qualified to Teach Money Management Games to Families
Now to find an educator. With the help of the NFEC, this wasn't as difficult as Brenda thought it would be. She found an NFEC Certified Financial Education Instructor with plenty of family experience. This instructor was also experienced with learning money management skills thru games. Brenda and her family were getting excited.
Results of Brenda's Family Money Management Game Education Program
The family got much more out of this program than Brenda ever expected. It became their favorite family activity and they all looked forward to it all week. The kids learned much faster than Brenda or her husband had expected, and the parents were both impressed by the depth of advanced knowledge they both acquired. The modular flexibility of these money management games was amazing.
The data proved success and Brenda created a report that she planned to use to get the support she would need to introduce her program to other families.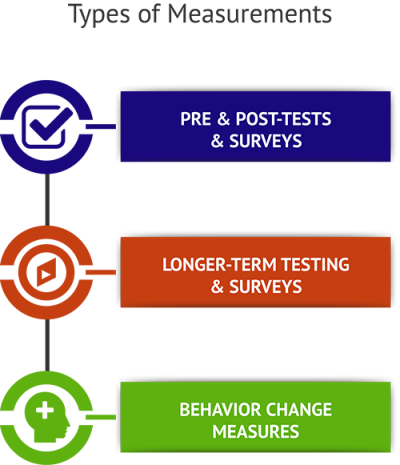 What's Next for this Money Management Game Family Education Program?
After everyone reached their initial goals, they had set out to achieve, Brenda and her family didn't want to stop there. They continued their fun family financial learning time and advanced further. Brenda contemplated her next move. She wanted to spread the word and encourage other families to accomplish what her family had done.
]
Games can be fun and educational for various reasons. We buy activities for children to teach spelling, to teach counting, even to teach coordination and critical thinking skills. Game platforms these days can teach almost anything subject, from number sense to foreign languages. There is another game that can be an immeasurable game for children and that is money management games.
Think about it. Very few life skills are as important as in the long run of life as teaching a child how cash works and the importance of good cash skills. However, sitting a child down and showing them the value of different coins and bills and then how to manage that cash will bore the hell out of today's wired kids.
To really reach them you need a game that will make the experience enjoyable, fun and challenging. Kids respond better to learning when it is fun, a game does that.
Turning learning about cash into a game or buying a game that is geared to that lesson is a brilliant idea to include in your Money Management Programs. If approached in the right way the child will become immersed in his or her game and not realize that they are actually learning a very important life skill; one that can make their life more secure having learnt such an important lesson so early.
We stress to our kids the needs to learn how to read, to write and to be able to count. We buy them interactive activities for that, for languages, for critical thinking and a host of so many skills that will help them on the road to be a success in life. However, we seem to overlook the skills that will allow them to capitalize on the earnings for that success.
Activities that teach these skills are an investment well worth it.