How to Find Money Management Activities for Adults
If you need to find some engaging money management activities for adults, you've come to one of the best sources on earth. Our collection of financial literacy resources will have you bursting with ideas and inspiration so go check it out right now and get started today. Who knows where it might lead!
The National Financial Educators Council is a source of independent, high-quality financial literacy programs that meet core standards of financial education. We certify financial education instructors to high teaching standards. Our financial lesson plans teach real-world skills in personal finance and our tracking systems give you the data you need to prove your results. Whether you want to educate yourself or a group of any size, we can help.
Create Your Own Financial Literacy Activities for Adults
The story below gives an example of how we help people create their own money management education program.
Erica, a retired administrative assistant, wanted to help adults learn how to manage their money through fun and engaging activities. She knew there was a need but wasn't sure if the adults in her local area would respond. Surveying adults at her local community center suggested that enough people would register to make it worthwhile.
She needed guidance in how to administer adult financial literacy coursework and the NFEC offered just the guidance she required.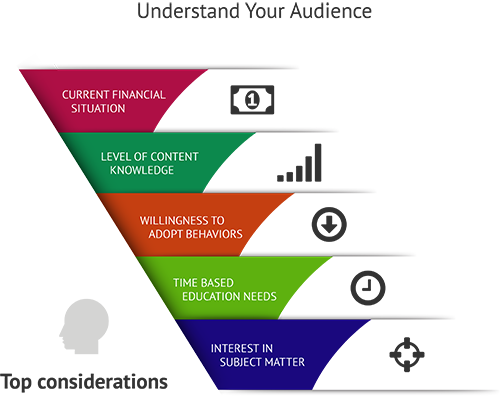 Desired Levels of Personal Finance Knowledge
The NFEC suggested that the first step would be to define the knowledge goals she wanted for her money management course. How much did she expect from these money management activities for adults? How deep should their knowledge go? She wanted them to exercise strategic thinking in their personal finances. They could then advance further, into the realm of extended thinking if they chose to do so.
How to Deliver Financial Literacy Activities for Adults
Erica needed to figure out the best way to accommodate the varying needs of adults in their pursuit of financial literacy. In order to accommodate many adults with different levels of money management skills, she wanted a program that was self-paced, with advancement based on accomplishment. A pre-recorded online program would allow them to move at their own speed. A live weekly question and answer session would supplement a Facebook group which would provide support and guidance.
Financial Literacy Areas of Focus
Now that she knew the presentation structure she would deliver, she thought about the personal finance topics she would cover. Money management activities for adults can cover a wide range of subject matter and she wanted the participants to choose their areas of focus. Adults have very different financial education needs, based on the phase of life they're in and their present financial situation. Many needed to learn the basics of budgeting while others wanted a deeper understanding of risk management and financial psychology.
A Custom Curriculum for Adult Financial Literacy Activities
Erica wanted a high-quality money management program that met core financial education standards. The money management activities had to be engaging and directly applicable to the students lives. She wanted her program to cause an immediate change in financial behavior. The course also had to accommodate any schedule, with a flexible, modular design. A strong scaffolding wouldn't hurt either, since adults often drift in their focus.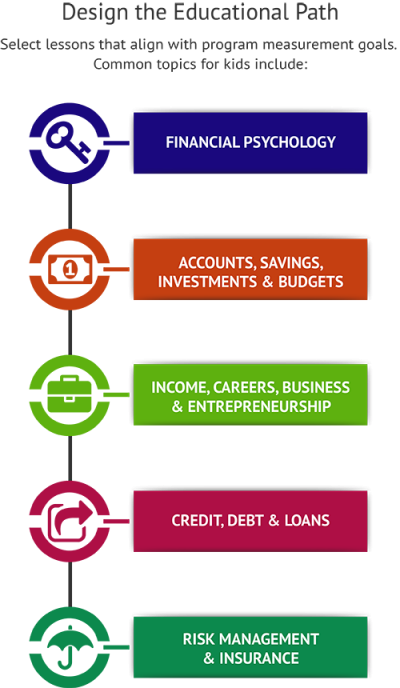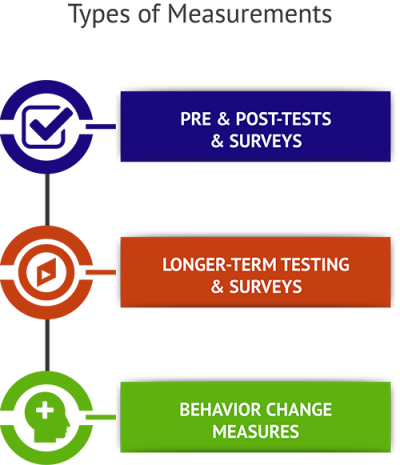 Finding an Experienced Financial Education Instructor
Even though the course offered only one hour per week of live training, Erica would need the right instructor. She knew that a qualified, experienced teacher would add the credibility that the program needed. Through the NFEC, she found a Certified Financial Education Instructor (CFEI) with experience facilitating financial literacy activities for adults.
Outcome of Erica's Money Management Activities for Adults
Erica was surprised to get 45 adults to sign up for the class. She was even more surprised that 37 completed it. The biggest shock of all was that they all wanted more. Some wanted to learn about different aspects of money management lesson plans while others wanted to dive more deeply into topics they already knew about.
Erica wanted to create a report that would highlight the success of her program, to help her present to investors for possible funding and to grow momentum in expanding into other local communities. The NFEC's measurement systems gave her the data she needed for such a report.
Beyond Adult Financial Literacy Activities
Erica awarded the adult students with digital completion certificates. She also gave them guidance on how to use them to supplement their resume. She kept the Facebook group open and it remained active for months after the class had ended. She also allowed them to access the course materials for an extended time, which they really appreciated.
By all measures, Erica's money management activities for adults was a success. Now she needed to organize her expansion plans, focusing on other local communities first.