Mission, Business Structure & Industry Role
The National Financial Educators Council is dedicated to creating a world where people are informed to make qualified financial decisions that improve their lives, the lives of their loved ones, and the lives of people they impact around the globe.
The NFEC is an independent, for-profit financial literacy council with a social enterprise business model. This structure gives us the freedom to deliver an unbiased financial education and assist organizations in need of support. Social responsibility, conscious capitalism, and free enterprise are the fundamental principles underpinning our teachings and overall business model.
What the NFEC Financial Literacy Council Does
As a financial literacy resource provider, the NFEC has developed more than 80 financial literacy assets designed to provide practical education, raise awareness, and help ensure maximum program impact well into the future. Our products have helped multiple organizations and individuals reduce the time, expense, and personnel needed to implement successful financial literacy initiatives.
Using an open source model, the NFEC shares best practices with people who seek to improve the financial capabilities of their communities. The NFEC is uniquely positioned to share best practices because its material is tested by reputable organizations around the globe—providing feedback, test results, and surveys to generate the empirical data needed to fine-tune and perfect the programming. The best practices models developed by the NFEC set important standards that others can emulate.
The NFEC's programs have been referred to as "groundbreaking," "effective," and "revolutionary." The materials employ multiple touchpoints, collaboration, and modern marketing techniques to maximize campaign benefits.
Financial Education Approach Overview
The NFEC takes a holistic campaign approach to promoting and teaching personal finance. Having sponsored, reviewed, and designed more than a thousand financial education programs, the NFEC has identified three essential components that make up successful financial education initiatives: Education, Awareness, and Sustainability.
The campaign approach enables the NFEC to reach large numbers of people and spark positive changes in participants' financial behavior, raise community awareness, and maintain sustainability. This approach allows the NFEC to promote the financial literacy movement while empowering people with life-changing lessons.
Education
The NFEC is a 100% independent educational organization whose material is focused solely on improving participants' financial capabilities. The financial education resources were developed in collaboration with the NFEC's Curriculum Advisory Board—a group of financial professionals, educators, and personal finance experts—resulting in materials that meet educational standards while maintaining real-world applicability.
The material offered by the NFEC is extensive. Programs are available for all age groups and socioeconomic backgrounds. Some of the financial literacy assets include curriculum, presentations, educator certification, online learning centers, mobile applications, workshops, college classes, and a variety of events. The programming is designed to be fun, engaging, and motivating—inspiring participants of all ages to take positive action.
The NFEC also provides educators through the first national speakers' association founded by the NFEC—the Personal Finance Speakers Association. This speakers' bureau gives educators and advocates a channel to promote their services while helping groups around the world find the personal finance speaker who best meets their needs.
The NFEC prides itself in being in a constant state of beta. Comprehensive testing and long-term measurements are ongoing, providing empirical data that are regularly reviewed and used to improve programs over time. This ongoing beta testing helps ensure positive post-test results and longer-term positive changes in participants' financial behavior.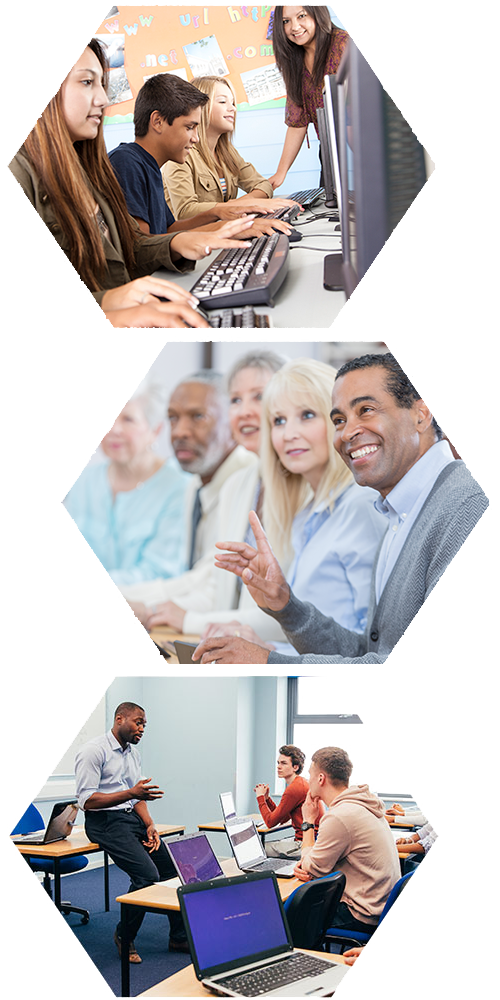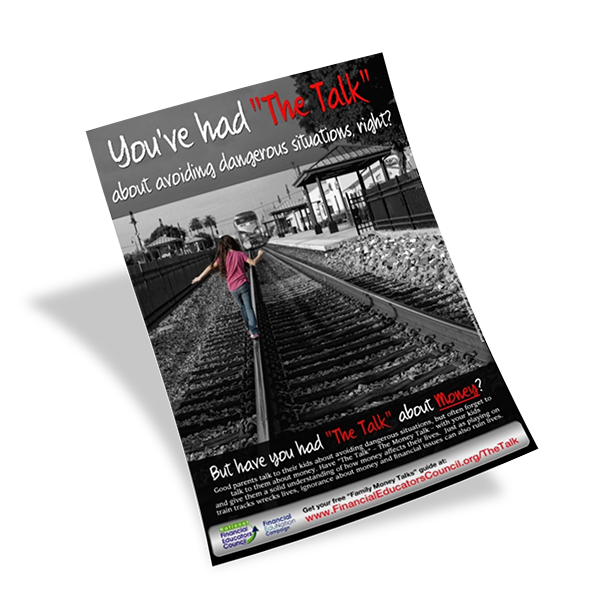 Awareness
The NFEC is committed to raising awareness about the financial literacy movement. Our focus on promotions and advocacy engages target communities in the financial education process to present far-reaching campaigns. These campaigns garner media attention and attract others interested in promoting financial literacy, thus helping organizations increase campaign reach.
Through high-profile promotions, partnerships and marketing, the NFEC leads the industry in sharing and mainstreaming the financial literacy message. Relationships with top celebrities and sports stars help expand that reach. Recent news coverage of a celebrity event resulted in a 4-minute video feature on the front page of Yahoo Sports that received over 1 million impressions. "The Talk," the NFEC's financial literacy PSA, was featured in TIME Online and the NFEC is regularly featured in leading media outlets including CNN Money, FOX Business, MSNBC, and more.
The NFEC provides others in the industry with the promotional and advocacy tools they need to reach and influence more people. One of the organization's stated objectives is to facilitate collaborative opportunities for others in the financial education space, to unite the industry toward promoting the financial literacy movement.
Sustainability
Helping organizations and individuals develop sustainable personal finance programs is a prime focus of the NFEC. Aligning our financial literacy programming with the overall organizational objectives of clients, sponsors, patrons, and partners helps ensure that financial education lessons continue to have major impact in perpetuity.
The NFEC designs financial education programs that work in the free market. In today's economic environment, funding financial literacy outreach initiatives through multiple channels becomes crucial for organizations. The NFEC facilitates such relationships by demonstrating a commitment to creating win-win relationships for all the collaborative parties.
The NFEC is open to working with all organizations that have the best interest of participants in mind and believes that together we can educate the world's citizens so they can live their own personal dreams.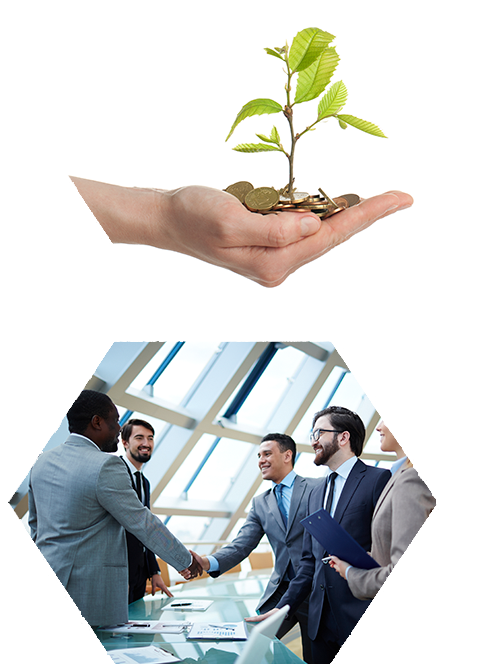 Building a solid foundation as an expert in financial education will take some hard work and effort, but the results will pay off on many levels. The National Financial Educators Council will help you position yourself as an advocate for teaching money management. This financial literacy council has all the tools you need to bring a much-needed service to your community.
Just as the NFEC has established itself as a nationally recognized academy of financial literacy, the organization can help you to achieve expert positioning locally. You probably already know that most families are in desperate need of money education. Money affects all areas of people's lives. Giving them important financial skills can improve their health, relationships, and work ethics.
For those interested in becoming the go-to financial literacy experts in their communities, the NFEC is an open source financial literacy institute that offers complimentary training packages and resources you can share with clients and neighbors. This social enterprise organization also can connect you with funding sources to support your financial literacy campaigns. Over time, as you achieve advocate positioning, your phone will begin ringing with requests for speaking engagements and promotions. You will gain new customers and networking contacts as you raise the community's financial competencies.
A good time to launch your promotions might be the last Friday each April, which has been designated as Financial Educators Day. This financial literacy day has been set aside as a time to recognize those that teach personal finance and encourage communities to raise people's skills so they can avoid the common money mistakes and pitfalls so many have encountered in recent years. It's appropriate that last Friday in April was chosen as the day to recognize personal financial literacy— since it coincides with the Financial Literacy Month promotions. Contact the NFEC soon to find out how you can achieve advocate positioning to help your own community members.
Champlain College Center for Financial Literacy
U.S. Department of the Treasury Financial Literacy and Education Commission