Financial Education Systems – Community Groups & Nonprofits
The NFEC provides nonprofit, community, and religious organizations with turnkey solutions to their financial education program needs. The NFEC's system helps your organization improve the financial capabilities of the people you serve, while simultaneously meeting its financial and outreach objectives.
The turnkey programs are built around three pillars: Education, Awareness, and Sustainability. The three areas work together synergistically to create programming that serves both your community and your organization.
The National Financial Educators Council is committed to helping your organization raise funds, garner community recognition, and gain volunteer support while you educate members of your community. Become acclaimed as the organization that provides your community with a valuable service—financial education.
Financial Illiteracy Epidemic & Opportunity to Serve
Financial problems have reached epidemic proportions in our country, a crisis that causes major problems at both the community and national levels. Financial issues contribute to a variety of troubles many people face today: from crushing debt to retirement shortfalls. And the stress associated with financial issues can have devastating emotional impact. This epidemic hurts not only individuals, but the community as a whole.
The NFEC provides a turnkey system that reduces the time, expense, and personnel required to launch a financial education program. The campaign offers resources, training, material, and promotions—everything an organization needs to launch or expand upon a financial literacy program.
This campaign offers organizations the ability to bring a high-profile national promotion to their communities. You can expand your donor base to include companies in the financial space, while the people you serve get a chance to pick up critical life skills.
Education
The NFEC is an independent education company that delivers the financial education presentations, training, and resources you need to conduct a financial literacy initiative with maximum impact. The package includes:
Presentations & Financial Literacy Curriculum. The NFEC offers financial education presentations that are engaging and fun, yet also meet core educational standards. This program has been widely recognized for its ability to connect with students and inspire them to take positive financial action.
The material is developed with the support of the NFEC's Curriculum Advisory Board comprised of educators, financial professionals, and financial education experts. This collaboration has yielded money management coursework that successfully bridges the gap between theory-based education and "real world" application.
The financial literacy lesson plans are modular in nature and includes financial education material for all age groups—from kids through adults. Although you may start by serving just one age group or presenting one type of workshop, as your outreach expands you have the material to build your program as demand increases. You can conduct camps, workshops, semester-long courses, afterschool programs, lunch-'n'-learns, or any other type of presentation for any age group.
All the presentations are 100% independent; the NFEC is not affiliated with any financial institution. This independence affords you the opportunity to raise funds through sponsorships and partnerships.
Certified Financial Education Instructors and/or Presenters. Organizations can choose to have their own staff/volunteers complete the Certified Financial Education Instructor training, or have the coursework delivered by presenters who are part of the NFEC's Personal Finance Speakers Association.
The CFEI program gives you the credibility and skills you needed for those that desire to teach personal finance effectively. Graduates who follow the program outline finish as capable instructors who can stand among the most highly-qualified in the personal finance industry.
People who receive their Certification also improve their abilities as effective advocates. They learn to communicate the benefits associated with improving the financial capabilities of their communities, which in turn earns them respect.
The CFEI professional development course is approved by the Certified Financial Planner Board of Standards and is taught statewide through Penn State Erie, the Behrend College and other Universities. Developed via collaboration between educators, financial professionals, and personal finance experts, the resulting course combines the latest teaching methods with real-world application.
Financial Education Instructors receive a custom graduation certificate and logo for marketing use. They also become eligible for membership in the NFEC's Personal Finance Speakers Association—the first national speakers' association that books financial education advocates and experts.
Other Educational Resources. High-profile events, online learning centers, games, and a variety of other resources are available to support your education efforts. The NFEC has more than 80 financial education assets you can deploy.
Awareness and Promotions
The NFEC provides the resources, marketing material, and promotions to help organizations easily share the message with their constituents. Generating awareness helps groups connect with potential funding opportunities, garner media coverage, build community relationships, and attract volunteer support.
The NFEC provides turnkey promotional material to organizations. The awareness package was designed to help religious and nonprofit organizations develop sustainable financial education outreach initiatives that help them accomplish funding and education objectives.
You receive:
Patron & Partner Outreach Tools. Extend your reach and influence through collaborative partner relationships. Attract organizations that can add value to the overall campaign.
Communication Resources. Receive pre-written emails and letters that position your organization as an advocate bringing the community a much-needed resource.
Marketing Material. The NFEC provides promotional tools to help you conduct effective outreach campaigns. Fliers, brochures, and electronic messages are included in the package.
Media Package. Receive a comprehensive media kit to help raise awareness within your community. The package includes pre-written press releases and media support.
Promotional Campaigns. The NFEC has a series of promotions planned throughout the year that move you beyond event marketing and help propel your campaign forward.
Viral Campaigns. Viral tools promote your organization organically. They allow your organization to increase the reach and frequency of the message while offering a unique service with powerful benefits to the community.
Community Ambassador Award. The NFEC will honor you with the Community Ambassador Award to highlight your commitment to ensuring that citizens in your community have access to financial education resources.
Sustainability
Financial support helps expand the reach and impact of an organization's financial education initiative. For organizations that seek funding, the NFEC's personal finance packages offer many attractive benefits to companies and foundations that wish to connect with the people you serve.
The NFEC provides material that will help you secure funding for future years. Some of the options include:
Sponsorship Forms. Financial companies have a vested interest in supporting such campaigns, and you will receive the outreach tools to effectively garner their financial backing. Simply contact them using the sponsorship form and emails provided to your organization.
Did You Know? It costs banks and credit unions between $200 and $400 in traditional marketing to attract 1 client. SavingsFund delivers a measureable ROI (return on investment) to sponsors that helps ensure future support for your program.
Grant Guide and Updates. Organizations that fund financial education initiatives look for programs that succeed in improving the financial capabilities of their targeted audience. The NFEC's testing and longer-term measurements deliver empirical data, which document your success and help your organization raise money through grants and other funding streams.
SavingsFund Fundraiser. Organizations can receive an override on all gifts given to community members. SavingsFund teaches participants the value of giving back as they build their net worth and financial knowledge.
*Please note that the NFEC does not accept sponsorships or grants from credit card companies, high-rate lenders, or any organization that does not have the best interest of students in mind. Sponsors must provide a positive benefit for students and must be pre-approved.
Personal Finance System Re-cap
The National Financial Educators Council implements comprehensive financial literacy campaigns aligned with client objectives. Clients experience measurable changes in their members' money skills while meeting their organizational objectives: funding, media exposure, community connections, leadership positioning, collaboration, goodwill, and other organizational goals.
Contact us now to learn about the turnkey packages that best align with your organization's objectives.
Financial Education Systems Can Improve the Future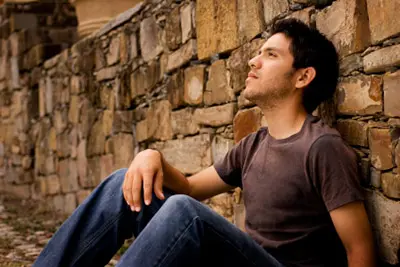 Current statistics clearly indicate that many Americans are suffering greatly from a lack of practical financial knowledge. Reading these statistics and research is like looking into a crystal ball. Learning that as many as 75% of college students lack money handling skills tells us that those students are likely to run into credit problems in the future. Reading that the majority of U.S. adult workers have no savings or retirement plan tells us that those people will be unable to retire. The National Financial Educators Council is dedicated to setting up financial education systems across the country that will contribute to changing the grim picture these statistics paint.
The NFEC feels that, unless we work together to improve these negative statistics, people will continue to suffer from foreclosure, debt overload, bankruptcy, and inability to retire. Practical financial education can turn the financial literacy downturn into positive statistics in which our whole country can take pride. Building the financial competencies of U.S. citizens strengthens the nation and, ultimately, the world. Here's how:
The American Dream Project indicates that 40% of Americans will never gain net worth in excess of $10,000. Those people will either have to work until they die, or rely on family support or public assistance. Either way, they are sure to face money struggles. This problem affects not only those individuals, but also their employers, families, and communities. Studies reported in the Journal of Financial Education indicate that employees who face money problems are less productive than financially well-adjusted workers. Family relationships suffer due to ongoing money stress. Since those people are more likely to need public assistance, the community is called into play.
Extending the effects further, consider that the U.S. economy is consumption-based. As people become unable to afford purchases, that reduces the country's GDP. The whole world will feel the effects. But according to the NFEC, the country's leading financial education providers, simply raising people's personal finance knowledge empowers them toward secure futures. These financial educators offer free training and resources that can improve the world's future.